If we believe the hype, AI and data analytics are quite possibly the answer to all our problems. Not just in business, but for the wider world too. On the contrary, some observers fear that the very same technologies are sowing the seeds of our downfall. Which side is right?
Well, the desire to separate myth from reality, fact from fiction, was one of the key reasons I decided to launch the Future Says series. Over the course of the last few months, I've broadcast interviews with people perfectly placed to provide straight answers to the toughest questions. How should organisations embark on this digital journey? How can we ensure AI is a force for good? Why are so many enterprises falling short in terms of delivering value from their data? How and where should we be applying AI and data analytics, right now and in the years ahead?
My guests were not academics, although there was certainly no shortage of PHDs and impressive qualifications among them. Nor were they salespeople for AI and data analytics solutions, although all are passionate advocates for the potential of these technologies. In fact, our interviewees are working at the very heart of blue-chip enterprises. They have authored books, papers, and presented their views on the biggest stages. Additionally, on a day-to-day basis, they are responsible for driving the use of AI and data analytics – and making clear and quantifiable differences to business performance. Drawing on these unique experiences, they all shared genuinely thought-provoking insights into the present and future of AI.
Inspired by their contributions, I am now launching a second series. The next round of Future Says starts on September 9, with a very special LinkedIn Live event (register here). I will bring together all five familiar voices from series one, continuing the conversation and taking questions from a worldwide audience. I have already had my opportunity to quiz these industry-leaders so now it's YOUR time to ask your most challenging questions.
In season one, we learned that as far as realising the full potential of AI and data analytics is concerned, the nuts and bolts of the technology is no longer the central issue. Reflecting this, the Future Says series will not teach you how to create algorithms, build AI models, or become an expert data scientist (although it might just make you want to do all three). Instead, we will continue to focus firmly on the bigger picture. In this respect, our guests in season one shared a common perspective. They believed creating a truly data-driven organisation is very much a question of cultural change. Unsurprisingly, Gartner has also listed organisational culture as the single biggest obstacle to gaining value from analytics (as seen in the diagram below). Success depends on understanding the relationship between AI and humans and assessing and addressing the potential risks involved. It depends on scaling your initiatives from the Centre of Excellence back into each and every business unit. We now know that proof of concepts are only the starting point with top consultancies like Accenture regularly emphasising the "Nail it, then scale it" approach. Clear and achievable objectives need to be set for each use case before being delivered and productionised quickly.
Perhaps most importantly, as Deloitte continues to predict major data scientist shortages, we learned that organisations need to consider what type of employee will make a good data scientist, and swiftly ensure they are free to collaborate effectively with their colleagues. Their quotations emphasised this point:
"There was the original ideal picture of a data scientist there – data science skills, programming skills, domain skills and communication skills. You hardly find anybody with such a rich profile, but you can build teams where you bring together those skills. What you need for the future is the four C's – creative thinking, critical thinking, collaboration, and communication." – Richard Benjamins, Chief Data & AI Strategist, at Telefonica
"It's our business who have been working with our customers for 20 – 25 years, not our technologists, so we have to anchor ourselves with them to identify what problems can be solved. That is why we build this competence through democratisation and citizen data scientists." – Girish Agarwal, Chief Information & Digital Officer, at Piab
"We have a thriving community of data scientists – we have a federated model where data scientists belong to different business units. These Data Scientists do not really have a concrete set of skills – we do have data scientists who have a background in statistics or applied maths, but we also have people with an informatics or natural sciences background. We have a zoo of different backgrounds!" – Aiko Yamashita, Senior Data Scientist Advanced Analytics CoE, at DNB Bank
"Where I see the most value being created is knowing a little bit about everything. We talked about a T shaped profile, where you specialise in one thing, but you have a lot of insight into other things. That's the intersection between science and art, which I think is just fascinating. It's not about one person, it's about a team of people delivering significant value." – Errol Koolmeister, ex Head of AI Engineering at H&M, and Founder of the AI Framework
"A lot of these competencies might already be present within the company. In many cases, they might be called some something else, and might have a different responsibility today, but they should shift towards becoming data product owners" – Georg Von Zedtwitz Liebenstein, Analytics Lead at Scania Financial Services
Series One was full of many more insightful quotations just like these. To watch them over, visit altair.com/futuresays.
Above all else, Future Says is not just aimed at those on the front line of data analytics and AI. If you are at all interested in creating a data-driven business, ensuring AI and data analytics are used ethically and responsibly, or your investment in these new technologies delivers a meaningful return, it is worth tuning in. Bain says that 87% of executives are unsatisfied with their current approach to AI while McKinsey reports that only 22% have reported a sizable bottom line impact. If you fall victim to one of these statistics, then I would highly recommend registering for Season 2 here. The brilliant Maria Luciana Axente, Responsible AI and AI for Good Lead at PWC, will be kicking things off on September 15th in conversation about the EU's landmark AI regulation, PWC's 9-step Ethical AI framework, and her awe-inspiring work with UNICEF. She will be swiftly followed by these esteemed experts every two weeks thereafter:
Nikita Fadeev, Founder, Fasanara Digital
Vanessa Eriksson, Chief Digital Officer, Zenseact
Bill Magro, Chief Technologist High Performance Computing, Google
Sahar Asadi, AI Research Lead, King
Ming Tang, Chief Data & Analytics Officer, NHS
Jim Scapa, Founder and Chief Executive Officer, Altair
And more still to be announced!
I am incredibly excited, and I hope you are too! See you online!
Read more related articles
About the author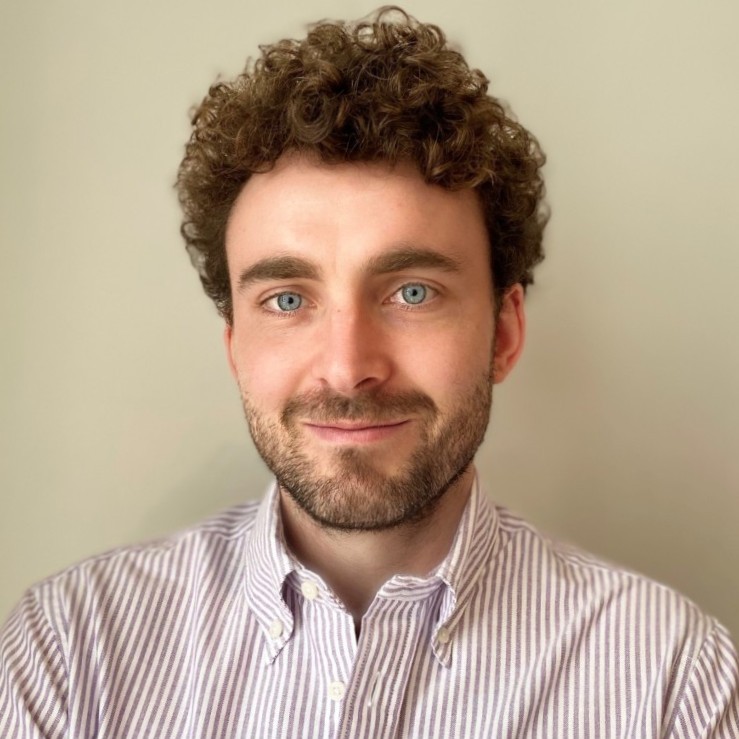 Sean Lang is the founder of Future Says – an interview series where he debates the pressing trends in Artificial Intelligence alongside some of Europe's leading voices in the field. At Altair, Sean is helping educate colleagues and clients on the convergence between engineering and data science. From his background at both Altair and Kx Systems, Sean is passionate about championing data literacy and data democratisation throughout the enterprise. He believes in a future where everybody can consider themselves a data scientist.