"One of the things I'm most proud of in Telefonica is creating this area of big data for social good, that is leveraging the power of data, not only for business, but also for society. Fortunately, I'm seeing this trend in the wider society now."
Coming from Dr. Richard Benjamins, this is a particularly impressive statement. As the author of 'The Myth of the Algorithm' and 'A Data-Driven Enterprise', Richard is amongst the 100 most influential people in data (according to DataIQ in 2018). Former Chief Data Officer at AXA, Richard is now the Chief AI & Data Strategist at Telefonica – one of the largest telecommunication operators in the world. Alongside his roles in business, Richard has also held positions at the University of Amsterdam, the University of Sao Paulo, and the University of Paris-South while he is also Co-Founder of the Spanish Observatory of the Social and Ethical Impact of AI. I was thrilled to welcome Richard onto the third episode of Altair's 'Future Says' Series.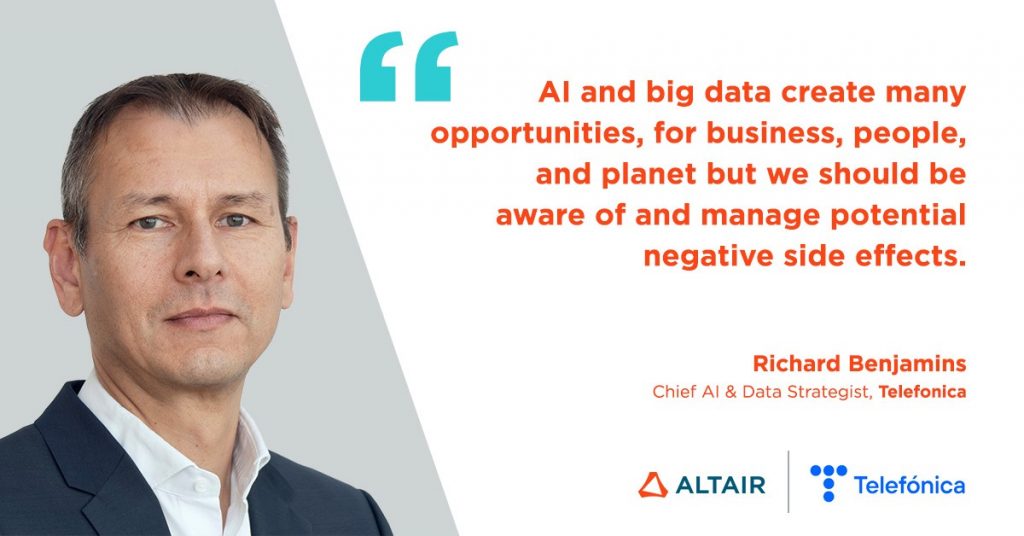 Richard's strategic role at Telefonica, is "not about what's relevant today, it's about what is going to be relevant in the future." Accordingly, Richard spends a lot of his time devoted to AI for Social Good (AI4SG) which will form the basis of this blog. PwC have stated that 150 million people could be positively impacted by mobile data-driven solutions, over the next five years (3% of the world's population), and Richard spoke about a number of examples using mobile data for the greater good:
"What happens in the mobile network is a proxy of human activity so we can use Telefonica's data to better mobility restrictions around Covid-19, but it can also reflect the impact of an earthquake or flooding as well as how child poverty is distributed in a certain country."
This is possible because there is a clear correlation between the occurrence of natural disasters (floods, earthquakes etc.) or other events (terrorist attacks etc.) and irregular mobile phone activity. With these insights, we can ensure emergency crews know exactly where to focus their efforts. Equally, telecommunications data has been used to estimate the rate of illiteracy in developing countries (by measuring the ratio between texts and phone calls) and to predict socio-economic levels. However, the most common use case for mobile phone data and AI has been around monitoring the spread of infectious diseases. It has been used for years to predict the spread of dengue in Pakistan, malaria in Bangladesh, Ebola in West Africa, and Covid-19 represents another great use case for mobile phone data, AI and social good:
"Telefonica, alongside 16 other operators, share their network mobility data in an anonymised, aggregated way, with the European Commission. This ensures the European Commission better understands how the crisis develops, and how the mobility restrictions impact people and the economy as well as the propagation of the virus."
To help maintain this momentum, the GSMA (the organisation representing telco operators worldwide) have setup their AI for Impact Programme which details the ways operators can use aggregated, anonymised mobile data to solve big problems in the world.
Covid-19
Of course, AI for Social Good applications in the fight against this pandemic have not just been restricted to the use of mobile data. Here are some applications from leading universities and research institutions around the world using a multitude of other data sources:
Boston University School of Public Health: using AI to investigate the effects of racial, ethnic, and socioeconomic inequalities in the causes and consequences of Covid-19.
Beth Israel Deaconess Medical Centre: measuring the impact of Covid-19 on healthcare not directly associated with the pandemic, such as delayed routine or preventative care.
Cornell University: developing methods for verifying claims and identifying misinformation about Covid-19.
Yonsei University College of Medicine: creating decision support systems to better predict hospitalisation and intensive care needs.
Wadhwani Institute for Artificial Intelligence: creating an open dataset to collect cough samples from Covid-19 positive patients and develop Covid-19 self-screening tools
It is not just research institutions answering the call as Google.org are giving more than $8.5 million to 31 organisations around the world to aid in Covid-19 response. This funding is part of their $100 million commitment to COVID-19 relief.
UN SDG's
With all these potential applications for AI4SG, it is critically important to have a structure and common goal to guarantee success. Richard's advice was to align your actions towards the 2030 UN Sustainable Development Goals – 17 goals adopted by all UN members back in 2015 to try achieve peace and prosperity on the planet. According to KDNuggets, AI can contribute to at least 12 of these 17 SDG's. Good health, as previously mentioned, is one of these objectives but I will use this section to break out a few more:
No Poverty
Ending world poverty by 2030 is the most ambitious of the UN's missions. According to recent estimates by the World Bank, over 2 billion people are still living below their country's poverty line. In fact, an additional 71 million people were pushed into extreme poverty in 2020 as Covid-19 caused the first increase in global poverty in decades. Eradicating poverty won't be easy, but AI can, at the very least, help us understand how it occurs and how it varies over time.
That is why Stanford scholars have combined satellite imagery with AI to estimate the level of poverty across African villages. At night, lights can be an indicator of development and during the day, images of roads, agriculture and housing materials can provide other important insights. With AI, they can then create a wealth index which can identify the areas in most need of urgent relief aid. Similar projects, utilising satellite imagery and AI, have been carried out in Darfur to help identify burned-down villages in conflict zone areas and in Bangalore to investigate how slums vary in size over time in order to aid in long-term urban planning.
Zero Hunger
This is another severe challenge with 820 million people currently suffering from chronic hunger in the world today. Food systems must become more efficient if we are to meet the projected doubling of global food demand by 2050. Forbes recently release 10 ways that AI could improve agriculture in 2021 – amongst some of the use cases mentioned were using AI to reduce break-ins, improve crop yield prediction, identify pest infestations, drive smart tractors and better optimise harvest prices.
Other examples include Carnegie Mellon's FarmView project which is researching the crop growth expansion of sorghum (the fifth most important protein due to its resilience) in developing countries as well as Nuru's ML application which identifies leaf damage in photos taken by farmers in Kenya, Mozambique, and Tanzania, to help monitor the presence of invasive pests. Another case study worth checking out is Bowery Farming who are using AI in a range of areas to increase yield and unlock the right crop recipes.
Quality Education
When 39% of the world's poorest do not have formal schooling, another front of action for AI is clearly education. This needs a renewed emphasis this year as school closures for Covid-19 precautions kept 90% of all students out of school reversing decades of progress on education (remote learning remains out of reach for at least 500 million students).
AI could help alleviate the money-barrier and inequality that still exists in education. It can help identify students' learning needs and optimise the education process through different methods of learning. It can help teachers automate routine tasks such as grading and can give students immediate feedback to help them better understand concepts at their own pace. It can also save teachers' time and allow them to focus on learners with special needs. Some examples of this are Project Euphonia which is focused on helping people with atypical speech be better understood and SeeingAI which is a free app that narrates the world for those who are visually impaired.
Life on Land
The world is falling short on targets to halt biodiversity loss with only a third of countries on track to achieve their national targets. Two billion hectares of land on earth are degraded, affecting over 3.2 billion people, driving species to extinction and intensifying climate change. For example, it is expected that 38% of animal species in the world today will be extinct by 2100.
Fortunately, AI can play another significant role in this area. For example, Protection Assistant for Wildlife Security (PAWS) evaluates information about previous patrols and poaching activity, and uses AI to generate logical routes for conservation agencies to investigate. Once the patrol is completed, they can feed more data back into the system detailing the locations of traps, sightings of vulnerable animals, areas where animal remains were found, and damaged fences or bullet casings etc. With AI, patrol units can then identify possible areas where poachers will strike next. Additionally, conservationists used to identify lions by manually analysing specific whisker patterns. However, AI can now reduce the time spent and the number of human resources required allowing conservationists to analyse much vaster data sets in a much shorter period.

Of course, I could continue listing these applications, but I would encourage you to do some of your own research on where you and your business could contribute to these UN SDG's. The most important thing to remember is that AI can help, but it is not a magic bullet: tackling these questions requires a concerted, collaborative effort across all sectors of society. Despite these early successes, there still remains a lot we must do to fully initiate AI for Good.
The Challenges – Collaboration
A lot of organisations are now working in this space but there is still a lack of coordination amongst these players, which leads to one-off projects, a duplication of work and a drain on much-needed resources. A more collaborative approach around common challenges can help with industrialisation. Richard is part of the Group of Experts of the European Commission on the exchange of data between companies and governments and he says:
"Moving forwards, the European Data Strategy is promoting business to government data sharing. If there was more data available, governments could take much better decisions. Combining open data from public administrations with privately held data from companies, you can monitor your decisions and adjust them on the way – for climate change, health, and air quality for example."
Another reason why AI4SG projects are failing to scale is the lack of technical capacity and resources in the public sector. Given that much of the AI talent is currently involved in industrial or academic research, we need to further empower researchers to donate a percentage of their time to AI4SG initiatives. These initiatives should aim to involve NGOs, businesses, academia, and the communities which these efforts support. The UN has also reemphasised the need for improving data literacy which Richard agrees with:
"What you need for the future is the four C's – creative thinking, critical thinking, collaboration, and communication. You do not have to be able to program to understand AI. There was the original picture of the ideal data scientist – someone with data science skills, programming skills, domain expertise and communication skills. You will find nobody with such a rich profile, but you can build teams where you bring those skills together."
The Challenges – Commercial Models
Another important challenge is that most initiatives within AI4SG are carried out as philanthropic projects pro bono – companies do not receive any economic compensation to cover the costs, let alone be able to generate any margin. Since most current initiatives are pilot or research projects, they require relatively little effort and investment from companies and, in the short-term, can be seen as good PR. However, this is not a sustainable model when we move from ad-hoc pilots to operational systems with continuous data feeds. According to Richard:
"The problem is that most of those things are like pilots, and they demonstrate that it works, but there is no appetite to invest in infrastructure and keep things running. In this part, we're still only getting started."
Once these AI4SG projects are finished and have positive results, the next logical step would be to take it into production where it can continually save lives. This does not happen very often however, as this would require a team, an infrastructure, and a budget. Richard used the example of the European commission asking the telco operators to share their data pro bono even though they have a 750bn euro Covid recovery and resilience fund! Corporations are not in the business of philanthropy. A sustainable model should be considered so that these systems can be kept operational. As Richard correctly asked –
"Aren't pharmaceutical companies charging for vaccines?"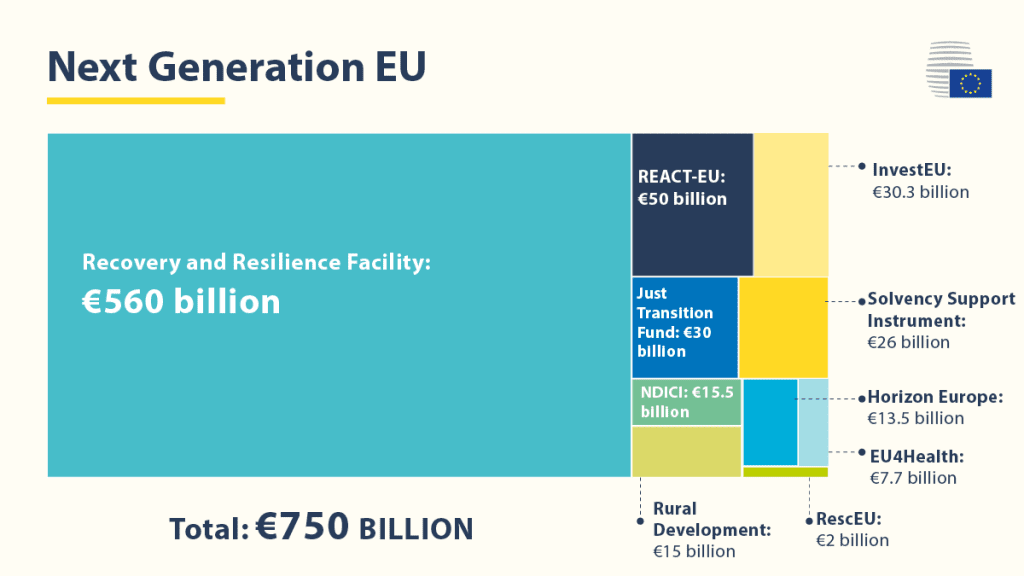 The Challenges – Ethics
AI also bears a lot of risk in contexts where it is being used for those in greatest need. These include bias, privacy, and safety risks. While leveraging this technology for social good, we need to be diligent about the potential harm it may cause. As Richard said:
"AI needs to be human centric. The EU Commission have just released the ethics guidelines for trustworthy AI. We need to do this as fair and transparent as possible to keep the trust of the citizens and the consumers who in the end need to use this kind of technology."
Richard is a strong advocate for "Responsible AI by design – ensuring this is not an afterthought but is part of whole process". You can read more about my thoughts on Ethical AI on this blog. Put simply, the only unethical thing about AI4SG is not doing enough.
The Challenges – Government Intervention
Governments need to direct more AI investment to address these social challenges. We must remember that Apple's iPhone and Google's search engine both benefited from state funding. Some countries have made significant announcements in recent years. The Singapore Government are offering all adults personal Skills Future credit accounts which they can use to buy training for upskilling and reskilling. The Social Enterprise Act in Thailand provides support to enterprises with a core social objective. The Philippines provides tax incentives to businesses that provide valuable goods and services at affordable prices to poor and low-income people. The UAE appointed their first Minister responsible for artificial intelligence. Richard also spoke about The Spanish Government who launched their national AI strategy last year – including a specific focus on green algorithms and the applications of AI to climate change,
However, in general, Richard was critical about government's involvement thus far:
"If you compare it in terms of Covid, I think all countries in the world have come very late to the use of AI in the fight except for China and South Korea. Technology existed before. A lot of people knew about it but there was no appetite whatsoever to invest in that in advance. With technology, I think they only did around 5% of what they could have done."
Governments often lack the digital maturity to embrace AI. The fact these AI systems using mobile data have been in place since 2010 to predict pandemics begs the question whether we have utilised them adequately and early enough over the past year. For example, Telefonica themselves have worked with governments in Brazil and Mexico preventing the spread of Zika and Swine Flu over the past decade.
The challenges – Education
Another important role the governments play is within dispelling some of the traditional myths about AI which are oftentimes generated from click bait media titles and sci-fi movies. Richard's book, 'The Myth of the Algorithm' can help:
"In the book, we try to look at AI and its impact on different important areas of societies and work. We try to distinguish between facts and science (what we know), fiction (what many people say without scientific basis for it) and opinion."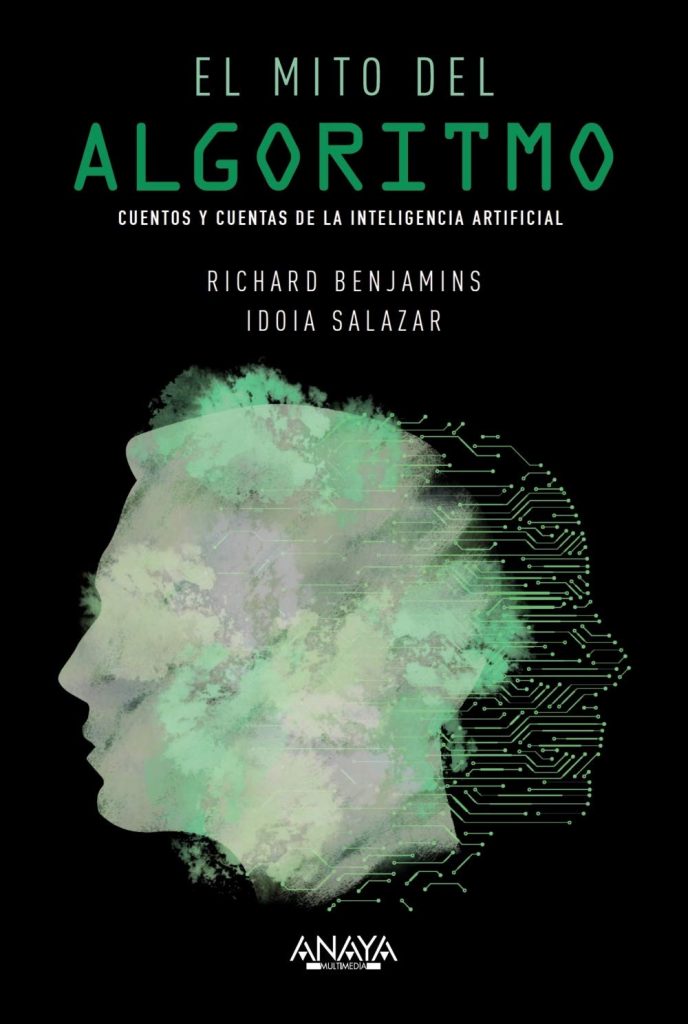 Some other worthwhile initiatives to check out are:
The pandemic is threatening decades of hard-won social development gains, but the strategic embrace of AI can be an important part of the rebuilding effort, helping to boost productivity and foster a new generation of innovative companies. To seize this opportunity, I invite everyone to join this discussion and help shape the strategy around how to tackle the world's most pressing challenges with the world's most powerful technology. Only together will we build a better future. As Richard summarised:
"It's not only about profit, but it is also about people and about the planet."
If you would like to see this interview in full, check out altair.com/futuresays
---
About the author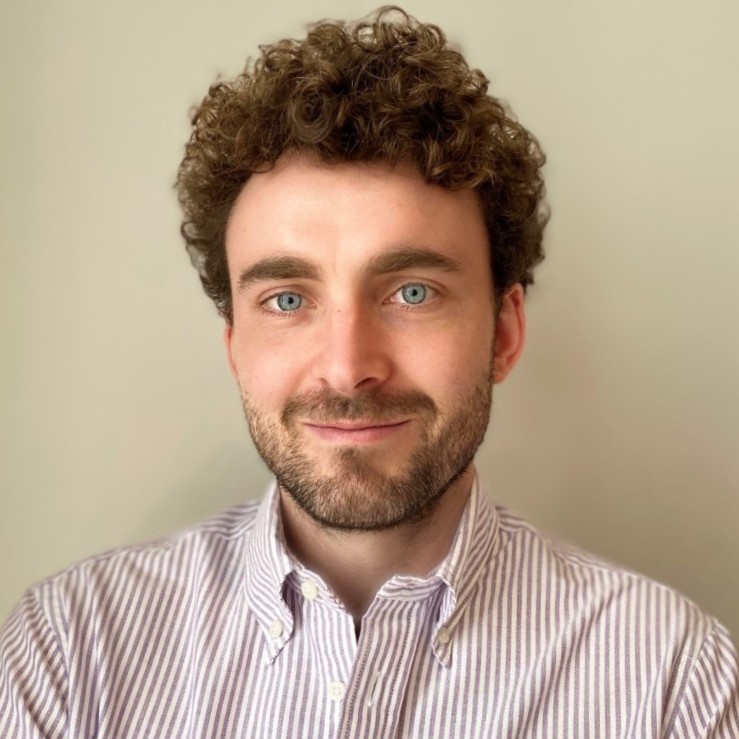 Sean Lang is the founder of Future Says – an interview series where he debates the pressing trends in Artificial Intelligence alongside some of Europe's leading voices in the field. At Altair, Sean is helping educate colleagues and clients on the convergence between engineering and data science. From his background at both Altair and Kx Systems, Sean is passionate about championing data literacy and data democratisation throughout the enterprise. He believes in a future where everybody can consider themselves a data scientist.
Read more related articles