Formula 1 car racing championship attracts the enthralled eyes of speed lovers that eagerly wait for the recognisable single-sit cars to whizz on the hot, melting concrete. What die-hard F1 fans also know is that the racing sport is an intense numbers game.
Behind every car racing on the track, there is a team of data scientists hard at work crunching data from hundreds of sensors, measuring lap times, tyre and brake temperatures, airflow and engine performance to advise the drivers in their split-second decisions.
However, data science and data analytics play a pivotal role not only on the tracks, but also in Formula 1's business. Max Métral, Senior Analytics Manager at Formula 1, solves many critical business challenges with unlocking commercial value by better informing decision-making. He's going to present an innovative AI computer vision case study at the Data Innovation Summit. But before that, Max shared some great insights with us about his experience with working with analytics at Formula 1, other interesting use cases with data science, and the sports industry from a data analytics perspective.
Hyperight: Hi Max, we are beyond excited to have you and Formula 1 at the 5th special edition of the Data Innovation Summit. Before we go on to more in-depth topic questions, please tell us a bit more about yourself.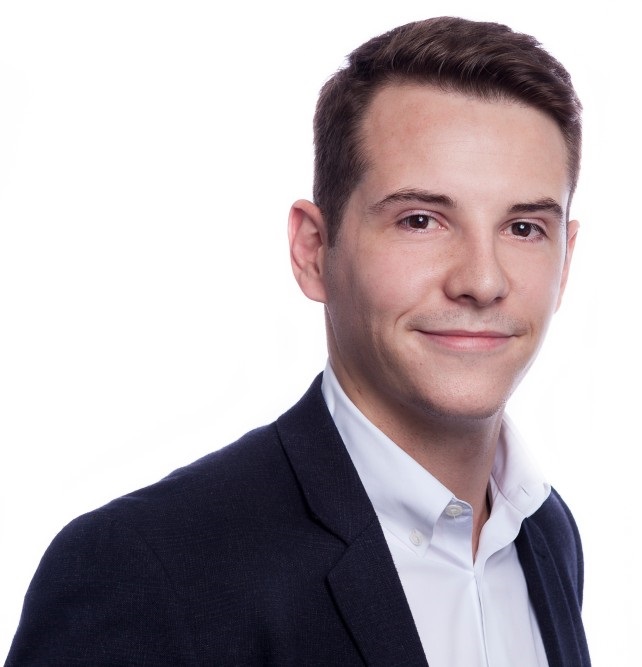 Max Métral: Many thanks for having me! I am also very excited to be attending the summit. I joined Formula 1 three years ago now, and I am responsible for leading Formula 1's Business Analytics department, which aims at unlocking commercial value by better informing decision-making. This works for both BtoB (Sponsorship, TV Rights, Promoters, etc.) and BtoC departments (CRM, OTT, Digital, etc.).
Prior to joining Formula 1, I was working for City Football Group across their various soccer clubs such as Manchester City FC, New York FC, and Melbourne City FC, managing Business Analytics and Data Science projects across diverse fields such as Fan Relationship Management, Sales, Marketing, Ticketing, and Sponsorship. Finally, I also had my share of hands-on experience working on data analytics projects for worldwide companies such as Accenture, Michelin and Adidas beforehand.
Hyperight: What is it like working as Senior Analytics Manager at Formula 1 – which we can safely say is a dream job for the majority of F1 fans.
Max Métral: The dream does live up to its expectations! Having the opportunity to work for a such a worldwide and internationally renown brand is very exciting, and especially being part of this new adventure which F1 started three years ago with new management and ownership after the takeover of the company by Liberty Media.
Hyperight: If you had to describe F1 with some key data points, what would you say?
Max Métral: F1, it's half a billion fans around the world, 1.92Bn Global TV cumulative audience, with about 471m unique TV viewers in 2019. It's more than 15.6Bn digital impressions. More than 4.2m fans attend more than 20 Grand Prix per year, located in every part of the world from North & South America, Europe, Middle East, Asia to Oceania.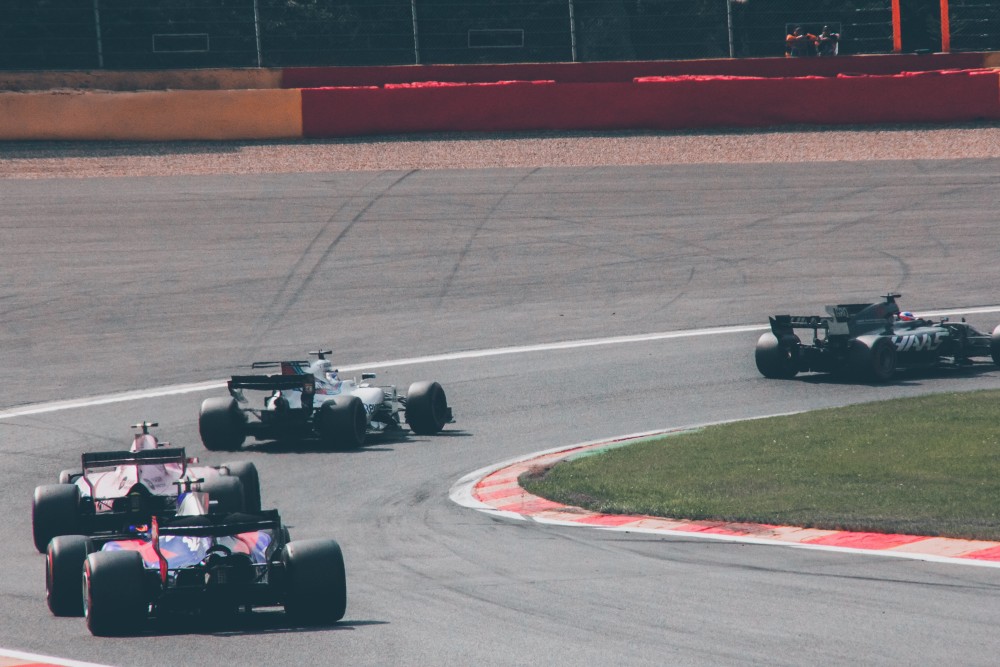 Hyperight: You were directly involved in building up the whole F1's database and starting data processes from scratch. Could you tell us something about this and how the whole process went?
Max Métral: We have been quite lucky in some ways. Prior to the new ownership, we didn't have much data available, and we didn't have any fan-related database. Whilst other businesses were struggling under new GDPR regulations or with old and ageing infrastructures, we had the opportunity to start from scratch. We were able to start afresh by creating an agile infrastructure in tune with not only regulations, but also with our needs and ways of working. We have now a good database, CRM, and communication infrastructure enabling us to stay in touch with the millions of F1 fans following us all around the world.
Hyperight: F1 is a sport at the cutting-edge of technology and innovation, especially from a team point of view. But could you also share with us an interesting use case where data science is used by F1 during races?
Max Métral: We use Biometrics analytics to help us improve F1 fans' TV experience. Biometrics consists of measuring one's amount of emotional arousal through its "Galvanic Skin Response". We have a panel of people wearing a device on their hand at each race measuring their skin's response, and this helps us keep track of their level of engagement and excitement throughout the race, simply by their sweat levels! We can identify biometric curves – when we see a significant change in fans' engagement with the TV feed – and then correlate this information with what happened on screen to formulate actionable recommendations for our Broadcasting teams. For instance, we used to have a long intro section with lots of stats and key facts about the hosting country, but we changed these to a more active and entertaining way to present the GP based on these feedbacks.
Even though this shouldn't come as a surprise, we know that onboard cameras that show close competitive action enhance the racing action and elicit positive spikes in engagement from fans, but we can also measure exactly this spike and compare it with other actions on track. For instance, the safety car is an interesting case. It can either produce an increase in engagement if previously there wasn't much action on track – pushing teams for pit stops such as in Brazil in 2019 – or it can also decrease engagement if the racing action was high before the race interruption – like the 2nd safety in that same Brazilian GP.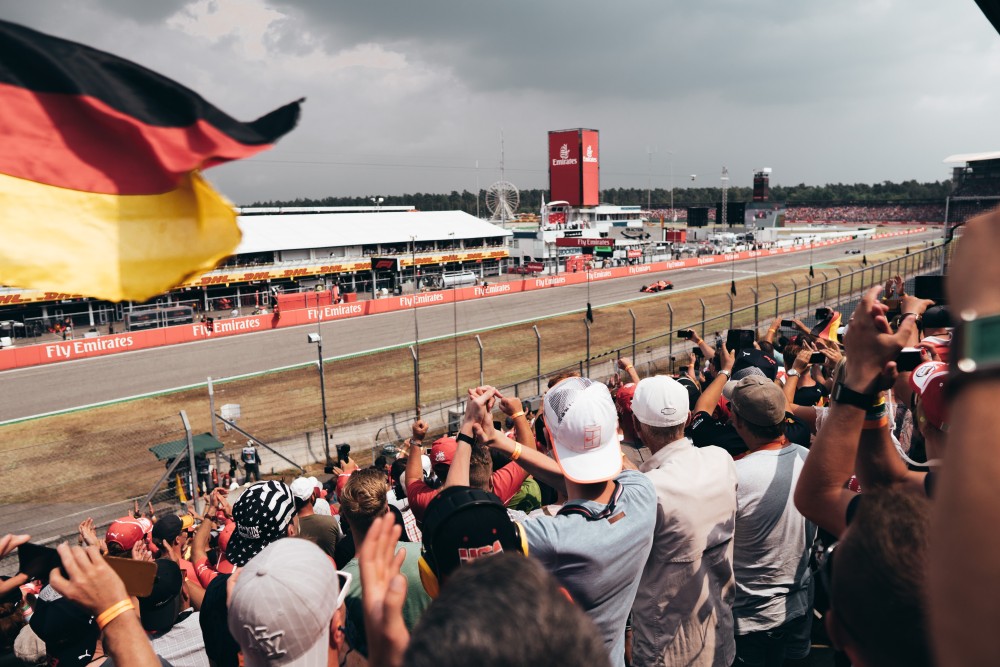 Hyperight: You have also worked with football clubs for the development of business analytics and data science projects. What would you say about the utilisation of data in the sports industry and the state of data analytics in sports in general? Is it as evolved as, e.g. finance, or do sports clubs yet to discover the potential of working with data?
Max Métral: There are two types of data analytics within the sports industry. First, the Sports Analytics, aiming at improving the sport performance on the track/pitch. And secondly the Business Analytics, aiming at improving business performance, revenue, cost-saving, fan engagement, etc.
For all the sports organisations whose revenue is directly impacted by the sports performance – such as football clubs or Formula 1 teams – their main area of focus is Sports Analytics. If they can invest some extra money into the analytics area, Sports Analytics will yield more results for them. In European football, for instance, a qualification for the Champions League is worth at least €20m! There are 4 sub-categories of Sports Analytics: training, medical, scouting and tactical. The most well-known example is Moneyball, the successful book from Michael Lewis published in 2002 and then adapted to the cinema in 2011 with Brad Pitt in the key role. Moneyball tells the story of a team implementing smart data analyses in order to build the best and most affordable baseball roster. With only 25% of the salary expenditure of the top team in the league, the Oakland A's managed to score the best record in the league that year, but unfortunately didn't manage to reach the World Series. This was just the beginning, and now every sport and every organisation in the world is trying to find the next best edge – with or without data – to take advantage over the competition.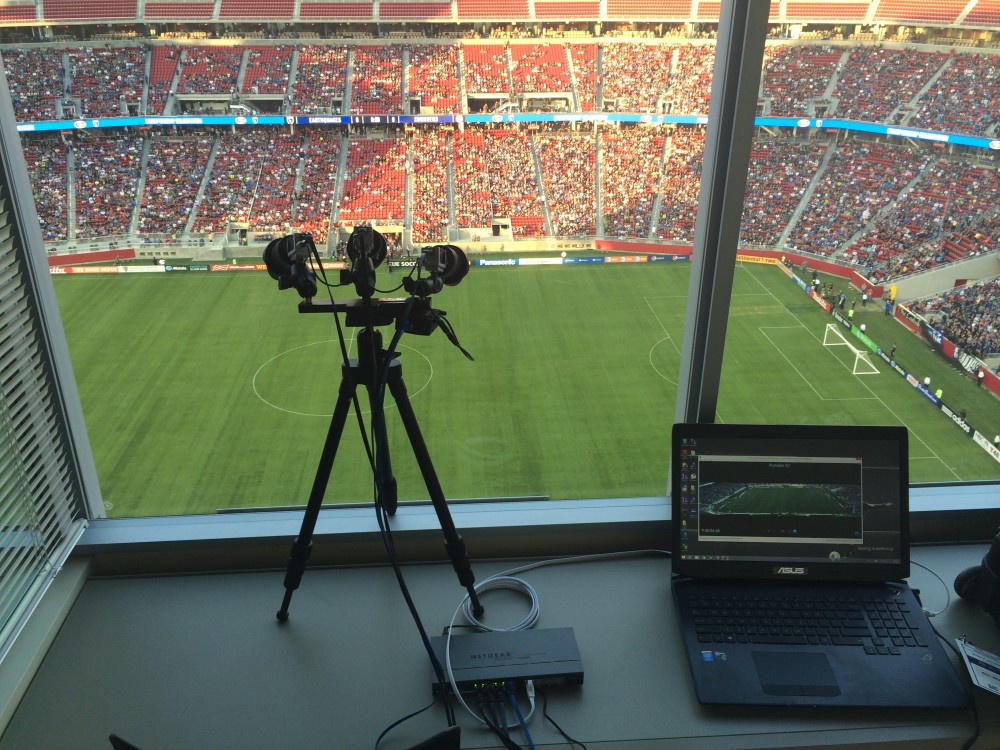 But the sports industry does not stop at clubs, there are also fans, leagues, broadcasters, sponsors, etc. And improving business performance across each of these actors might translate into different projects. Broadcasters will be more focused on TV Rights valuations, for instance, while leagues might be more interested in CRM activities. Clubs can also use some ticket pricing analytics, but depending on the sport, the incentive might not be the same. For instance, MLB teams usually play 162 games a season, which means that they have to sell tickets for their stadium 81 times a year, while NFL teams only have 8 regular-season games to sell. Some other sports-related fields are also very data-heavy, such as the OTT or betting industries.
In terms of evolution, it is very hard to say and follow what everyone is doing, especially for Sports Analytics because it can create such a competitive edge that there's no incentive for any club to disclose what they are doing. On the Business Analytics side, the Sports Industry is slowly catching up to other industries and I have no doubt this will continue to create lots of job opportunities in the market.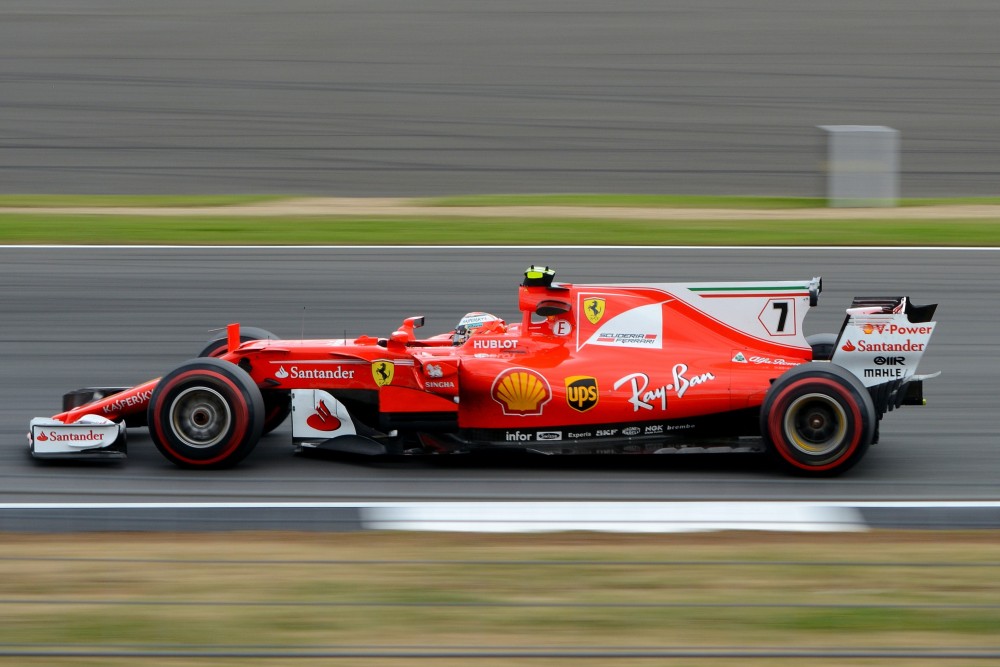 Hyperight: Your presentation at the Data Innovation Summit is F1's Secret to Winning the Analytics Race – A computer vision case study. Could you share with us some of the main key points the Data Innovation Summit attendees will have a chance to hear at your presentation?
Max Métral: This case study is really at the heart of the current situation, with the 2020 season heavily impacted by the COVID-19 virus with a delayed start to the season and a reduced calendar. Under all this change and unpredicted situation, we had to launch an innovative AI computer vision and logo recognition piece of work with Flamingo. The question at the core of this presentation is: How to deliver partner exposure to our Global partners with a reduced calendar? We are currently working very hard with them to make sure to implement the recommendations driven by this project. But for more details on this, please make sure to tune in to my presentation in August!
Hyperight: Despite working as a Senior Analytics Manager, in a recent podcast interview, you stated that you are also in the role of an analytics translator who acts as a bridge between the data science and the business world conveying the message of what needs to be done with data. What are the benefits and challenges of being an analytics translator, especially in the sports industry?
Max Métral: To be honest, I only see benefits! I am a jack-of-all-trades. For me, translators are people who understand analytics without having the deep technical expertise in programming or modelling that data scientists have. They are very close to the core business; they understand and can translate the impact of analytics on key decision-makers in the company. They can obviously run predictive analytics algorithms, clustering or scoring models, but the point is not for them to become experts in the modelling area.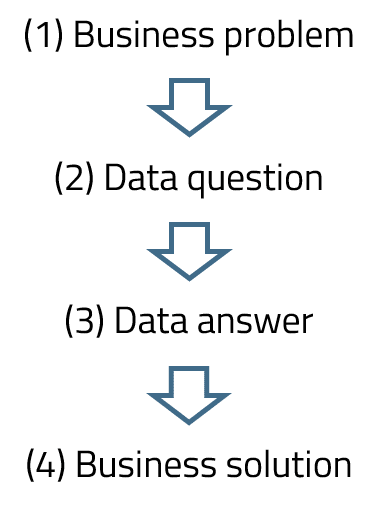 My goal is to impact the analytics value chain process in the best way possible. From identifying and prioritising business problems (1 in the chart) which can be solved with analytics, to then formulating concrete data questions (2) to model these exact business problems, and finally, translating the data answers into actionable insights and recommendations to formulate a business solution (4).
As for the sports industry, especially, I think it is a very good advantage to be a data translator. Since the sports industry is slowly catching up with the Data Analytics revolution, there is a need for these profiles able to coordinate, prioritise, and execute data analytics projects.
Hyperight: And one last question Max, if you were to give your predictions, where do you see data science in the sports industry going in the next several years?
Max Métral: I only see it thriving more and more! More sports organisations will realise that they can no longer rely on gut instinct to drive decision-making. They will have to embrace more data-inform decision making and to invest in both their infrastructures and talents.
---