This year 2020 we have a reason at Hyperight to be truly proud and excited to host the 5th edition of the Data Innovation Summit that is yet to come in August, as most of our followers would have heard by now. Time and time again, we have been proven that old adage that when we make plans, the Gods laugh. And this time around, with the current COVID-19 situation, all of us were forced to make adjustments to the new reality.
However, we choose to adapt, transform and persevere. It's also a really exceptional year and edition for us because The Data Innovation Summit 2020 is hosted in the AI revolution decade that marks the entrance into the data and AI economy, in which companies will monetise their innovative data and AI projects.
Our ambition has always been to be the most influential Data, Analytics and AI industry event in the Nordics and beyond – a platform that unites strategies, practitioners, companies, industries, countries and regions. But in order to have an appreciation for what we have today, we must look back and reflect on how we got here. Every step of our journey has contributed to our success. And we are going to give attention to every step of our journey.
In this series Data Innovation Summit: Five years of data and analytics journey, we are going to explore the timeline of previous editions and main topics discussed through our speakers' presentations. Starting with our inaugural Data Innovation Summit 2016, we are going to explore how the summit was born, it's humble beginnings and breakthroughs with data and analytics in 2016.
But first, we can't discuss the beginning of the Data Innovation Summit without turning to the man behind it – Goran Cvetanovski, CEO and Founder of Hyperight and Editorial Director of the Data Innovation Summit. As Goran explained to us, the idea about creating an event that would bring together data professionals to share best practices and case studies of how to innovate through data came as an observation and in discussion with some of the contacts in the data practice in Sweden.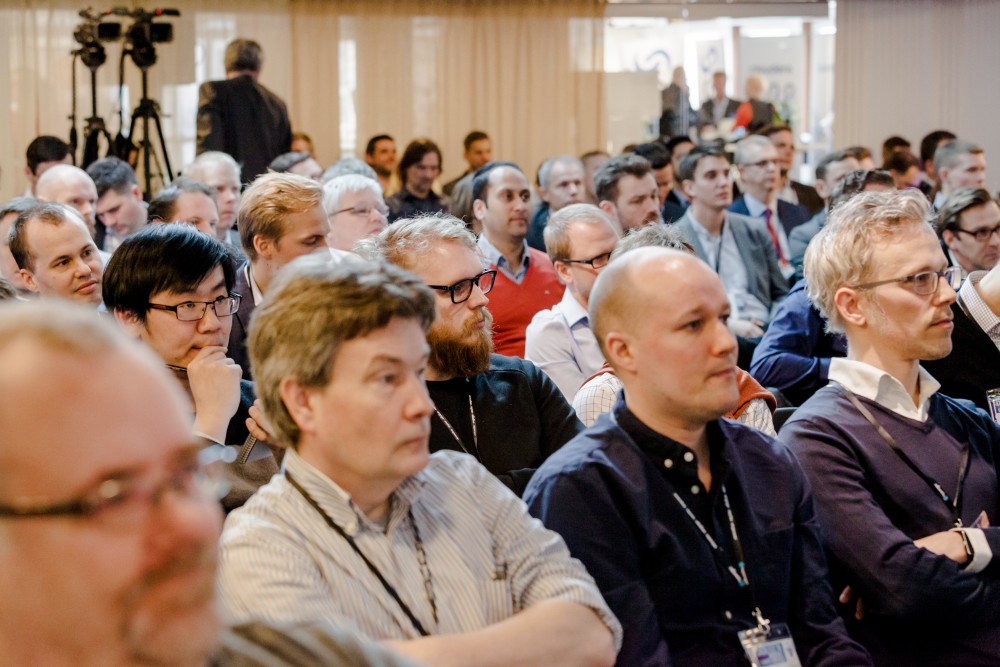 "Namely in 2015, all the fresh and big events tackling the topics of data innovation and advanced analytics were happening in the US and to some extent in the UK, but not in the Nordics. In the US, the focus was on data science and machine learning and we were still talking about digitalisation and Business Intelligence which has been around for some decades. It seemed like the Nordics were missing the innovation train. Those Nordic data practitioners who really wanted to learn what is new on the market and sharpen their skill set, were travelling to the US to visit events. So, the idea was overly ambitious but simple – Create an event in Stockholm:
That is made for practitioners who are tangibly working with data from collection to analytics, visualisation, and action,
That will bring the latest and the most innovative data, advanced analytics and AI projects and technologies in one place,
That will serve as a benchmarking platform between practitioners, companies, industries, and countries,
That will act as a knowledge ballast between digital-born companies and traditional enterprises,
That will help practitioners and organisation across sectors to increase their advanced analytical capabilities and increase their competitive advantage in the new digital economy,
That will become the most influential data event in the world by 2020 and
That will put the Nordics into the regions with the best data event globally in this area.
We started working on it, we started speaking with the market and slowly we started making an impact."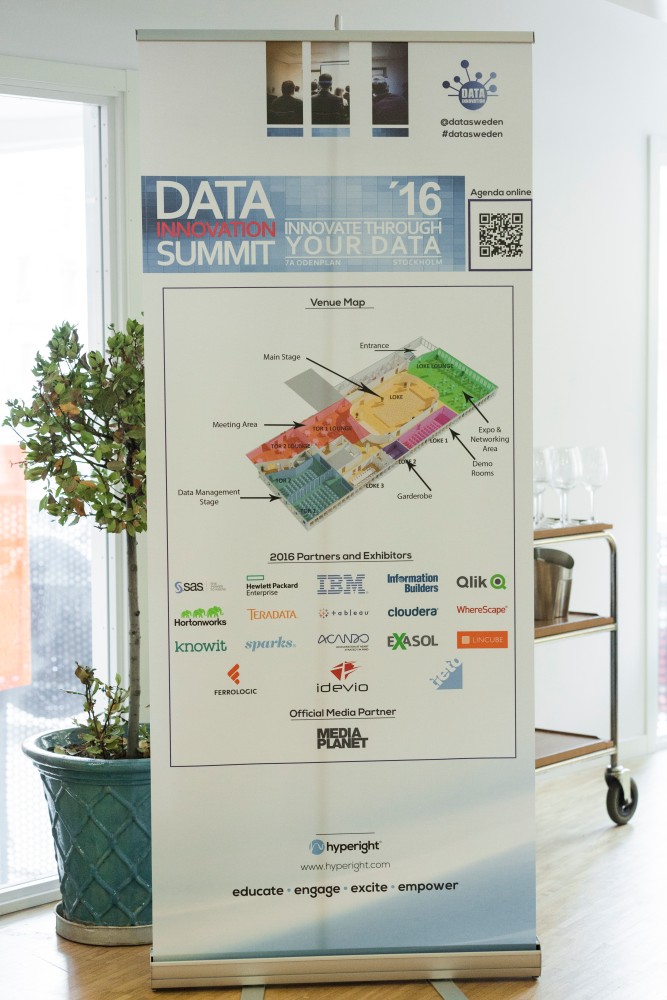 Data science was an emerging discipline and big data was a buzzword
As Goran also mentioned in his interview, back in 2016 Data Science was in its infancy, it wasn't considered was not perceived as a function rather than a project that may or may not be used in production. It was still an emerging discipline that the data innovation pioneers talked about with ardour.
Diego Galar, a frequent and familiar face to Data Innovation Summit, introduced the topic of data science in the industry. He explained that the rising discrepancy between the data expansion and the technological means to cope with it highlighted the pressing need for the development of coordinated scientific approaches. Data Science represented a then-novel interdisciplinary endeavour to address those issues. Diego also elaborated on how data science can help the companies get benefits from the massive amount of data acquired and stored in their systems.
Robert Luciani talked about the multifaceted discipline of data science that was emerging in the IT landscape. Its practitioners were expected to master many branches of mathematics, high-performance computing, programming, and have strong presentation skills. But Robert also affirmed that data science was more than just an IT initiative, a BI project or creating pie charts. At its core, data science is about business transformation and monetising on data.
The term big data was quite a new concept and companies were just starting to think about ways of storing and analysing it. Errol Koolmeister gave his perspective on big data stating that big data problems are the more important aspect. Presenting his pioneering work with data science, Errol presented big data challenges he faced when starting out in an emerging data science environment in finance, and gave practical insights into how big data problems could be approached and real examples on functioning use cases.
Data-driven innovation was a hot topic and everyone was talking about it
Looking at the presentation summaries, we can conclude that data-driven innovation was in the core of all discussions. Experts were teaching steps and best practices of how to achieve data innovation and what was crucial for establishing an innovative culture
.
Much like big data, data innovation was a new term much talked about among data and advanced analytics practitioners. Ingo Paas delved into how companies can leverage data innovation to support their business. As intelligence was starting to exponentially shift from human minds to machines, Igo explained why it was vital for people and computers to be connected in new dimensions enabling new and fast-evolving development of collaborative eco-systems. Digital innovation was vital for digital business to thrive in the future digital economy, emphasises Igo, which is what we are seeing today.
Kerstin referred to the article based on a Davos report stating that Swedish companies are digitally weak and that board management in 2016 didn't understand the value of digital transformation. Kerstin underlined that paradoxically, people were much more digitised in their private lives, but that digitalisation doesn't transcend into their work. She explained that data-driven innovation held enormous potential for companies; that it comes as a result of systematic work and agility. The key to data innovation is to possess the right capabilities, like the new role of data scientists, but also educating all roles about the possibilities. But the key to success is to have a framework and structure for data-driven innovation. Analytics and data science were essential for the growth and success of a company, Kerstin emphasised.
Johan Magnusson brought into light the question of finding the right models for what and how to analyse and its connection to our ability to innovate. He also dove into the reasons why digitalisation didn't happen in organisations with the conclusions that the models they were using were obsolete and didn't provide them with what they needed. He also referred to the role of IT in data innovation and what digital technology meant for innovation.
Customer analytics and insights
The proliferation of digital technologies also increased the touchpoints of customer communication with an organisation. In turn, multi-channel customer touchpoints enable companies to use customer data to improve their customer experience.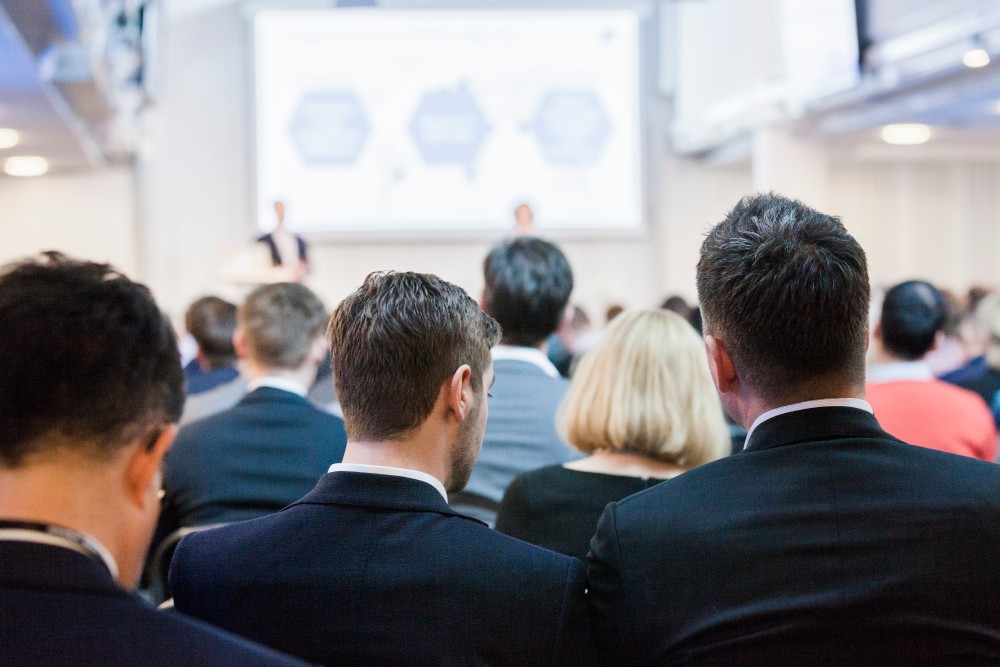 In the era where customers are multi-channelled, mobile, social, intelligent and value-oriented, Håkan Borg presented how Data science, predictive modelling and analytics can effectively help organisations to reimagine customer journey and improve customer experience management. Then working as a CRM Analyst at Coop, he shared experiences in using automated analytics in business applications and applying CRM analytics to their customer data.
Katarina Hansson explored the business value that comes out of customer analytics and gives some examples of how companies drive value from Customer Analytics. She emphasised that today the customer is the king, equipped with a mobile phone, demanding to be treated as a unique customer. And for companies to be able to deliver relevant information, inspiration and services, they have to know each unique customer's behaviour and preferences.
Hadoop was a modern data architecture
Before cloud stepped on the data stage, in 2016, Hadoop was considered a cutting-edge data architecture perfect for collecting, processing and analysing a huge amount of structured and unstructured big data.
Mats Johnasson, then working as Solutions Engineer at Hortonworks (merged with Cloudera in 2019) – one of the founders of Hadoop, talked about Apache Hadoop and how it enables enterprises to derive maximum value from both big and small data, as a modern data architecture at that time. As a data architecture, Hadoop was seen as a revolutionary solution for handling unstructured data – something previous traditional architectures failed at. But the biggest advantage of Hadoop was its ability to do analytics of real-time data in motion.
Alexander Bartfeld added to the Hadoop topic, referring to its ability to deliver transformative business value. Alexander drew upon the key business drivers for using Hadoop and emphasised leading solution areas where Hadoop can be applied. Additionally, Alexander provided several tips for identifying the ROI of Hadoop implementation.
Case studies of successful companies that used data and analytics
As we mentioned previously, data science and advanced analytics were still at early stages of development in 2016 as companies learnt how to use data to get insights. However, some pioneering companies were at the forefront of data and analytics and could present some tangible results.
Jeff Matthews and Luke Whelan presented LinkedIn's data-driven solution, which enabled their Customer Success team to ensure employers get the best results when hiring through LinkedIn. Their talk also demonstrated how LinkedIn leveraged Big Data to help companies find the best talent when sourcing and hiring through LinkedIn.
Anders Arpteg, who worked as a Head of Analytics Research Stockholm at Spotify, revealed what and how they used their petabytes of data for. Apart from music recommendations, Anders described that they used advanced analytics and machine learning to report usage of the songs and artists to their customers – the labels and right holders, enhance their product features, like browse, search, radio, song discovery, for business analytics to get audience and user insights and provide high-quality services.
Saulius Valatka presented why it was very important to have a robust data pipeline for companies working in digital advertising. Saulius explained their full data stack of advertising technology, what data and how much they collect to make ads smart, how to make use of it and what challenges they faced on the daily from a data science perspective.
The television business was in a state of change induced by the disruptive digital content delivery innovation. TV broadcasting companies had to accelerate change and bring about innovative solutions for the everyday work of people working inside the organisation to meet new demands with the use of data and a user-centric focus. Jesper Fredriksson & Maria Ravegård presented how data-driven, user-friendly tools lead a television company from traditional linear television into the digital world.
…
This was a round-up of the main topics and developments in terms of data and advanced analytics presented through our Data Innovation Summit 2016 speaker presentations. Next time, we are going to explore how much changed and what 2017 brought in on stage.
---