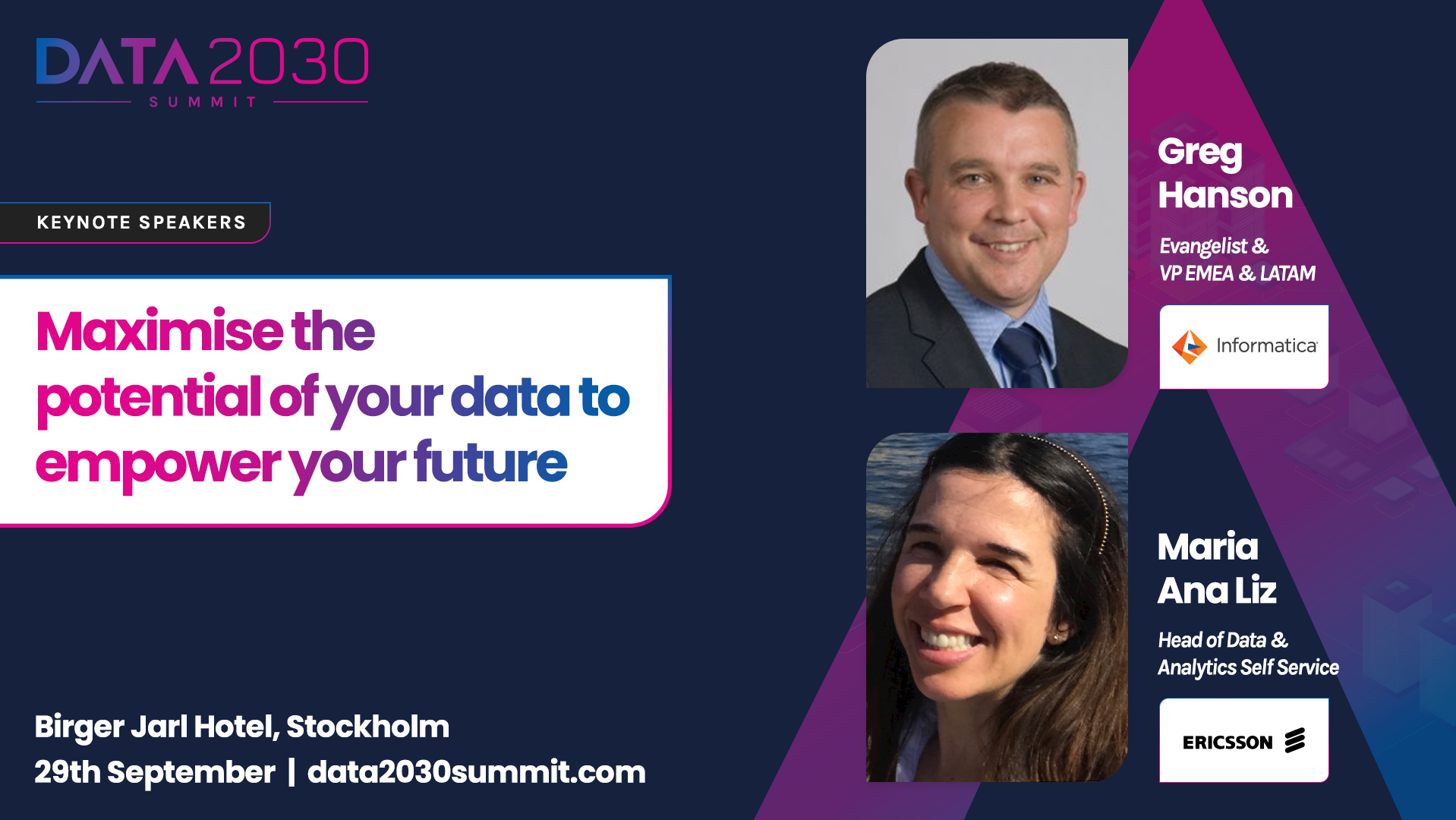 Keynote Outline
Business success today is dependent upon agile innovation and compelling engagement with its stakeholders – customers, employees, suppliers, partners etc. – driving the need to become more data driven. Developing an effective strategy to be data driven will determine who are the leaders in the new digital marketplace. But how do you address the barriers to make agile data driven decisions a reality across an organisation, from being an ever-growing aspiration? This session works through the biggest challenges organisations face when striving for data driven expansion and how to address them. Considerations around addressing technical debt, data literacy within the workforce, collaboration on data, and leveraging AI & ML by fuelling it with Metadata will be addressed. Ericsson joins us to share insights and learnings from their own journey towards being data-driven.
Key Takeaways
– Understanding your data footprint and considerations around technical debt, what does simplification and standardisation really mean and look like in practise?
– Data at your fingertips
– What is really needed to empower your organization with the right data with the right quality, to the right person, at the right time?
– Driving market outcomes and customer value by leveraging a modern data management platform
– With increasing fragmentation of data complexity, volume & scale, how can AI & ML be deployed to help deal with these issues