News, Articles, and Reports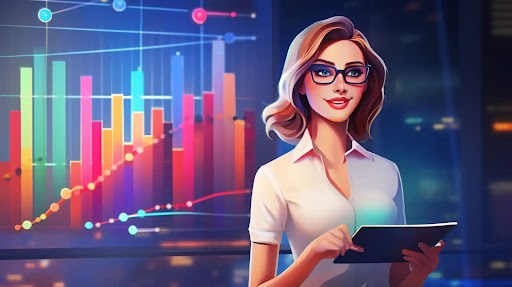 Challenges in evaluating AI systems – Article by Antropic outlining challenges that they had encountered while evaluating their own models to give readers a sense of what developing, implementing, and interpreting model evaluations looks like in practice. We hope that this post is useful to people who are developing AI governance initiatives that rely on evaluations, as well as people who are launching or scaling up organizations focused on evaluating AI systems. 
Levels of AGI: Operationalizing Progress on the Path to AGI – A proposed framework for classifying Artificial General Intelligence (AGI) models and their precursors. This framework is designed to categorize AGI based on performance, generality, and autonomy, similar to how autonomous driving levels are used. The development of this framework involved analyzing existing AGI definitions and establishing six key principles. These principles emphasize focusing on capabilities over mechanisms, evaluating generality and performance separately, and defining stages towards AGI rather than just the end goal.
Foundation Model Transparency Index (FMTI) – Stanford, MIT, and Princeton introduced the FMTI to assess the transparency of companies using AI foundation models. Most companies scored low, indicating a need for improved transparency.
Artificial Intelligence Index Report 2023 – The sixth edition of the AI Index Report introduces more original data than previous editions, featuring new sections on AI public opinion, technical performance, large language and multimodal models, global AI legislation trends, and the environmental impact of AI. The report aims to track, collate, distill, and visualize AI-related data, serving as an unbiased and authoritative source for policymakers, researchers, executives, journalists, and the public to gain a comprehensive understanding of AI.
Report: Enterprise investment in generative AI shockingly low, while traditional AI is thriving – Article discussing the current state of generative AI in the enterprise sector, highlighting its surprisingly low investment compared to traditional AI. Despite the hype around generative AI in 2023, enterprise cloud spend on it remains less than 1%, while traditional AI accounts for 18% of the $400 billion cloud market. The report by Menlo Ventures suggests that enterprises are cautious about adopting generative AI due to its evolving nature and concerns about ROI, data privacy, AI talent shortage, and compatibility with existing infrastructure. However, early adopters are seeing significant gains, particularly in automating mundane workflows. The report also notes the potential for startups in both industry-specific and generalized applications of generative AI. It emphasizes the importance of differentiation for startups in this space, focusing on creating new markets and workflows rather than just being a "ChatGPT wrapper."
Recap of the NDSML Summit 2023: A Deep Dive into Applied and Generative AI – The seventh edition of the Nordic Data Science and Machine Learning NDSML Summit has been marked! Additionally, this edition brought together AI enthusiasts, researchers, and professionals from the Nordic region and beyond, focusing on Applied and Generative AI. Join us as we uncover some of the discussions from this edition.
The 7th Edition of the Data 2030 Summit: From Data Strategy to Decentralized Value Realization – Is there a better way to start the month rather than reflecting on the journey of the Data 2030 Summit? The seventh edition of the Data 2030 Summit was an absolute game-changer! This edition featured practical examples, panel discussions, and peer-to-peer conversations. Additionally, data practitioners from leading Nordic organizations and beyond shared their knowledge and insights.
OpenAI's GPT-4 Turbo Model – OpenAI has introduced GPT-4 Turbo, an advanced version of its AI model, with significant improvements. This model is trained with data up to April 2023, ensuring current and relevant responses. It features an extended context window of 128K, allowing for deeper understanding and comprehensive responses. GPT-4 Turbo is also more cost-efficient for developers and supports enhanced functionalities like image prompts, text-to-speech requests, and integration with DALL-E 3. Additionally, it offers copyright indemnity to enterprise users.
Elon Musk debuts 'Grok' AI bot to rival ChatGPT – Elon Musk has introduced a new AI bot named 'Grok', aiming to compete with ChatGPT and other similar platforms. The bot is described as "spicy and rebellious" and is claimed to have capabilities near-equal to Meta's LLaMA 2 AI model and OpenAI's GPT-3.5. However, its launch didn't generate significant excitement in the large enterprise sphere. The development of Grok is part of Musk's broader interest in AI and its potential applications.
Key Takeaways from the Global AI Safety Summit – The Global AI Safety Summit highlighted crucial aspects of AI development and deployment, focusing on safety and ethical considerations. Key takeaways include the importance of developing AI with safety as a priority, the need for collaboration among AI researchers, and the significance of ethical guidelines to govern AI use. The summit underscored the growing awareness and responsibility towards creating AI technologies that are beneficial and non-harmful to society.
China Startup 01.AI's Valuation – China's startup 01.AI, led by computer specialist Lee Kai-Fu, has reached a valuation of over US$1 billion. This achievement comes after a successful funding round and highlights the startup's significant impact on the AI industry, particularly in the open-source sector.
IBM's $500 Million AI Venture Fund – IBM has launched a $500 million venture fund to invest in AI companies, focusing on accelerating generative AI technology and research for enterprises. This fund aims to create meaningful partnerships with startups and support the infusion of generative AI into business applications and workflows.
Data, Analytics and AI Related Videos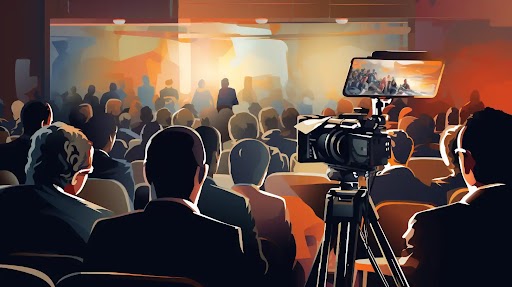 How to Prepare for a Fast-Changing DS/ML/AI Landscape – Trends, Challenges and Opportunities – At the recent NDSML Summit 2023, a panel of experts gathered to discuss the rapidly evolving world of Data Science (DS), Machine Learning (ML), and Artificial Intelligence (AI). The panel, moderated by Robert Luciani, an AI and data Advisor at The AI Framework, featured Anders Arpteg, Director of Data Science at Swedish Security Service, Daniel Tidström, Partner at Data Edge, and Salla Franzen, Investment Manager at Navigare Ventures AB.
Finding Value in the age of Applied and Generative AI – The NDSML Summit 2023 hosted a compelling panel discussion titled "Finding Value in the Age of Applied and Generative AI," moderated by Robert Luciani, an AI & Data Advisor at The AI Framework. The panel included experts like Danijela Horak, Head of AI Research at BBC R&D, BBC; Luka Crnkovic-Friis, Head of AI/ML at King; Dr. Kjell Carlsson, Head of Data Science Strategy & Evangelism at Domino Data Lab; and Kristof Neys, Director of Graph Data Science at Neo4j. This diverse group shared insights on the practical applications and value of AI and machine learning across various industries, offering a rich perspective on the evolving AI landscape and its implications for future technological advancements.
From Data Strategy to Distributed Value Creation – The Data 2030 Summit 2023 in Stockholm featured an insightful panel discussion titled "From Data Strategy to Distributed Value Creation," moderated by Maria Ana Liz, Head of D&A Self Service at Ericsson. The panel brought together leading experts including Alwyn Thomas, Head of Data Strategy at Financial Times; Karolina Perzon, Head of Insight & Data Office at Telia; Greg Hanson, GVP Platform Specialists, EMEA & LATAM at Informatica; and Yi Shin Ng, Head of Data Strategy and Performance at PETRONAS. This session provided a deep dive into the evolving world of data strategy, exploring how organizations can effectively create and distribute value through innovative data-driven approaches, and highlighting the growing importance of data in shaping business strategies and operational excellence across various industries.
AI Afterwork Podcast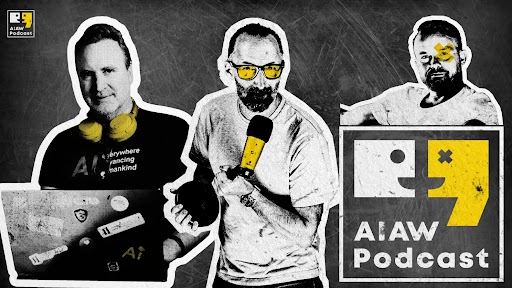 Season 7 of the weekly AIAW podcast is here with some new and old guests exploring the latest news and developments in Data and AI:
AIAW Podcast Episode 106 – AI and Democratization of Creativity – Magnus V. Östergren
In this episode, we are joined by Magnus V. Östergren, the creative force behind POTEMKIN AB, with a rich background in product development and narrative-focused creative direction across games, digital landscapes, toys, and tools. Our discourse delves into the democratization of digital creativity through AI, touching on the ethical considerations of AI-generated content and the exciting realm of voice cloning as seen in the Drake and Grimes approach. We explore the transformative AI tools reshaping digital design, before venturing into the buzz around the Metaverse, the future of Web 3.0 and NFTs, and the potential of AI in quality assurance. Our philosophical journey touches on the threshold of AI sentience, wrapping up with a forward-gazing discussion on the timeline towards Artificial General Intelligence and superintelligence, setting the stage for a thought-provoking narrative on the boundless possibilities at the intersection of AI, creativity, and the digital frontier.
AIAW Podcast Episode 107 – Democratizing Fashion Creativity – Carl-Axel Wahlström
Dive into the innovative world of art and artificial intelligence in Episode 107, titled "Democratizing Fashion Creativity'" In this episode, we're joined by Carl-Axel Wahlström, Founder & CEO of The Copy Laboratory and the creative force behind the world's first AI-powered fashion publication. We kick off by exploring the new upscaling functionality of Midjourney before delving into the creation and purpose of an AI fashion magazine. The discussion delves into prompt engineering as a potential future profession, the democratizing power of AI in photography, and the steps needed to produce high-quality AI-generated images. The episode concludes with reflections on the response from the fashion industry, the impact of AI on fashion, and speculative thoughts on the future in the face of Artificial General Intelligence (AGI). 
AIAW Podcast Episode 108 – A Future with Trustworthy AI – Josefin Rosen
In Episode 108, join us on an electrifying journey into the future of Trustworthy AI with the incredible AI and analytics luminary, Josefin Rosén! With profound expertise in machine learning and natural language processing, Josefin, a seasoned Principal Advisor at SAS Institute, takes us through the uncharted territories of unstructured data and the ethical and effective harnessing of AI's potential. From her academic roots with a PhD in predictive chemistry to her impactful industry roles, she's paving the way for a future where AI isn't just powerful – it's trusted. Get ready for a riveting session that will elevate your understanding of AI and its pivotal role in shaping our future! Don't miss this exhilarating conversation with Josefin Rosén!
Hyperight Attend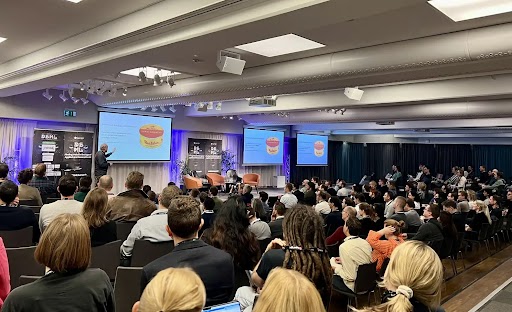 Nordic DAIR Awards 2023 – 5th of December – Vasateatern Stockholm and Online
The 2023 Nordic Data and AI Readiness (DAIR) Awards are currently underway, and your vote counts! Join in to support your favorite nominees among the 18 individual and organizational categories. Be part of this exciting event and cast your vote for those who are leading the way in the world of Data and AI. The winners of the 2023 DAIR Awards will be announced in a live ceremony, streamed directly from the Vasa Theater in Stockholm on December 5th. Don't miss this thrilling event – tune in live on Hyperight's YouTube and LinkedIn pages to see who takes home the honors this year!
Data Innovation Summit  – 24 – 25th of April 2024 – Kistamässan, Stockholm, Sweden
Over 58 Speakers from Google, Hugging Face, Unicef, Spotify, BP, Pinterest, Linkedin, The Walt Disney Company. In the last couple of weeks, announcements have included Lego, Zalando, JP Morgan, and more. The 2024 edition is scheduled for 24th & 25th April 2024 at Kista Convention Centre in Stockholm, Sweden.  The event is bringing together the most innovative minds, enterprise practitioners, technology providers, start-up innovators, and academics, working with Applied Data Innovation, Data Science, Big Data, ML, AI, GenAI, LLMs, Data Management, Data Engineering, Architecture, Databases, responsible AI, Industrial Analytics, in one place to discuss ways to accelerate AI-driven Transformation throughout companies, industries, and public organizations.
The 9th edition will cover a range of topics spread across 10 stages and 7 workshops aligned over a common theme "From data to value in the age of applied and generative AI, signifying the shift from data and AI exploration to data- and ai-value creation with applied and generative ai. By registering, practitioners will engage with over 300 speakers, benefit from 180+ TIP sessions, and connect with professionals across the globe, accelerating AI-driven transformation in their organizations.
Secure your spot at this year's event—only 3500 tickets available. Purchase yours now at www.datainnovationsummit.com.
Hyperight Team