Airlines are already heavily using data analytics and AI to optimise operations, avoid human errors and bring passenger satisfaction to the next level. Lufthansa Group, Europe's largest airline, has been frequently present online with news about how they are integrating AI in their processes, from personalised recommendations, customised customer service, predicting flight demands, baggage tracking and processing and so on.
Soeren Linau, Head of Swiss Cross-Domain and Lufthansa Group AI Studio, is coming to the Data Innovation Summit 2020 to present what Lufthansa Group is doing in the area of artificial intelligence and how AI Studio contributes to AI innovation in the Group.
We contacted Soeren to ask him several questions regarding this topic and his thoughts on AI in the industry.
Hyperight: Hi Soeren, we are glad to have you as one of the speakers at our 5th and Celebrate edition of Data Innovation Summit. To introduce yourself to our readers, please tell us a bit more about yourself and the company you are coming from.
Soeren: Thank you very much for the opportunity to speak at your conference. I have a strong technical background in the area of Data and Middleware and a very long experience in the Airline Industry in various roles, ranging from Developer and Architect to Project Manager.

I joined Swiss in 2013 as Project Manager to set up a middleware platform within the Passenger Service System (PSS) Migration Program to Amadeus. In 2016, I took charge of the Cross-Domain Team at Swiss IT and since 2018 the AI Studio within the Lufthansa Group.
Lufthansa Group is Europe's largest airline group and welcomed 142 million passengers in 2018. We have more than 130.000 Employees in 140 countries and transport them to 343 destinations with our 728 aircraft (figures 2018).
Hyperight: You will be presenting on the Industry 4.0 and IoT stage on the topic AI Studio @Lufthansa Group – A garage approach. How long has Lufthansa working with AI and what are the biggest use cases where AI is applied?
Soeren: AI is not new for LHG. We started a couple of years ago with the first innovative projects in different business units.
The AI Studio I lead is quite young and founded in 2018 to push more AI innovations within the LHG from smart search, email automation and chatbot to visual recognition. The first use case "smart search" was implemented as a kind of MVP in 2017.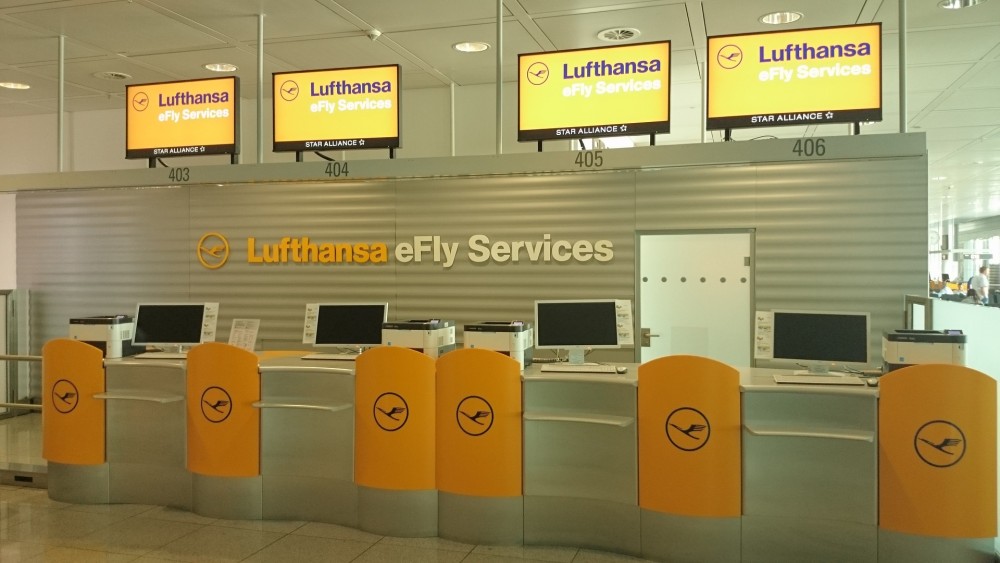 Hyperight: What are some of the challenges you'd point out with implementing AI in the airline industry?
Soeren: I see multiple challenges. First of all, we have a change in how we do projects in the future. A methodology change from waterfall to agile projects is required. This mindset change in the company and a deeper involvement of all participants especially in the business departments are new.
A second topic is managing the expectations of business departments, which often see AI as a magic solution to solving all problems from one day to the next. The biggest challenge that I see is to define a company AI strategy with a competence centre and common AI standards. AI is a very "sexy" and a promising topic that each department already started their own activities and projects with different providers.
Without an AI target architecture and standards, you will have many different solutions for chatbots, machine learning and visual recognition models from different vendors in different places. On the long term, the consequence will be higher costs in operations and maintenance, no usage of synergies and of course a slower learning curve.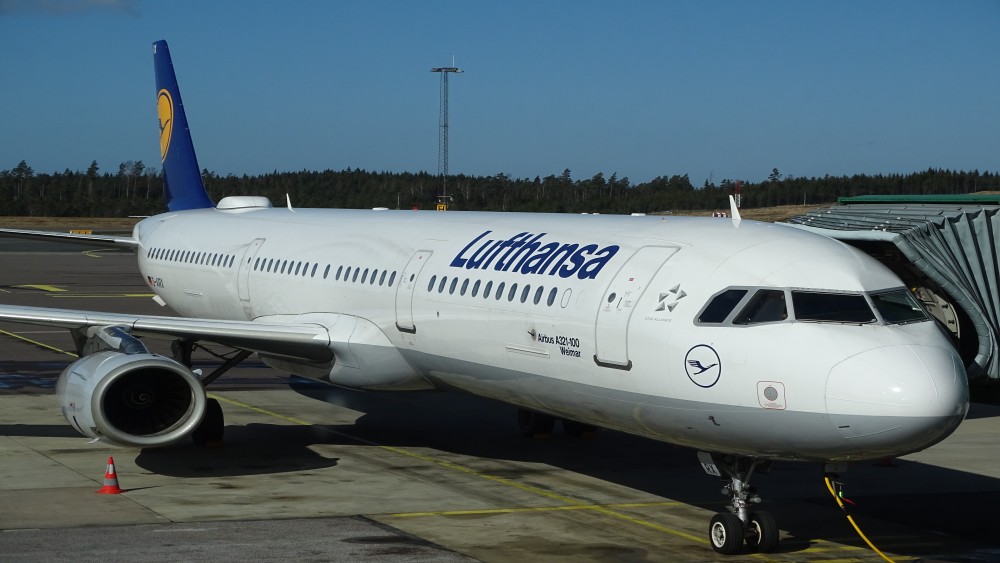 Hyperight: Next year we are celebrating our 5th anniversary. A lot has changed with data and advanced analytics during these 5 years. From your point of view, where do we see the biggest changes and advancements with AI and data we have had?
Soeren: Congratulations to the anniversary. I see multiple changes especially in the airline industry and for Lufthansa Group.
First of all the awareness of all the existing data in the company. Suddenly it is an asset of the company. Data is the new oil is not just a slogan – it has become a reality.
In the past five years, we set up many projects within the Lufthansa Group where we stored more and more data in different business areas e.g. ground, maintenance, operations, cargo etc. Customer data is a very sensitive topic and not only protected by the General Data Protection Regulation (GDPR). Lufthansa Group has its own interest in security to be reliable and store only what we need to ensure a seamless customer journey.
Another big change is in the demand for advanced analytics capabilities. There is a huge amount of structured and unstructured data waiting to be worked with. Lufthansa Group started with first projects to analyze the data and replaced manual analyzing work and prediction with new analytics tools. Now we are moving on to the next level where we combine machine learning with analytics. Good examples are in the baggage area where we predict passengers who are likely to miss their connecting flight so that we can prevent baggage offloads or predict flights with a high probability of hand luggage to avoid the need of hand luggage being checked in during the boarding process. New projects are planned in the area of flight operation analytics and other machine learning topics. The journey is ongoing.
Finally, we see a positive development of AI tools and platforms especially in combination with cloud services. Today we have many good AI solutions from different providers and the required capacity in the cloud.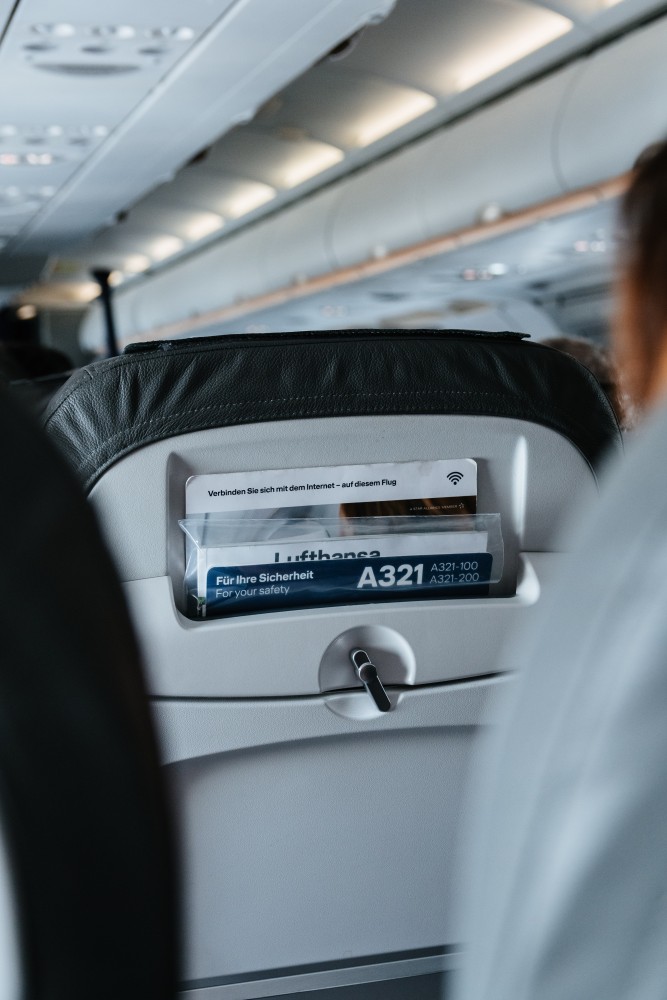 Hyperight: You would be also talking about Lufthansa Group's roadmap for 2020/21, but what would you say about the future outlooks for 2030 regarding artificial intelligence in the airline industry and Lufthansa specifically?
Soeren: This is a very interesting but difficult question because the development of artificial intelligence is quite fast and ten years is a very long time. However, I expect to find artificial intelligence in all our business areas.
Significantly, the behaviour of our customers will change and I expect that they will use voice assistants e.g. to book flights or to get in touch with us. In the backend, a high degree of intelligent service automation will be implemented.
In the area of ground service, the check-in and boarding process will be simplified by AI technologies where the passenger can be identified easily than today. Additionally, we will improve and optimize the ground processes to react to possible problems before they occur.
Lufthansa Group started with first projects to analyze the data and replaced manual analyzing work and prediction with new analytics tools. Now we are moving on to the next level where we combine machine learning with analytics.
Analytics in combination with machine learning will be used in the area of network planning, operations and maintenance where we will do a smart and optimized network planning, steer our daily operations to minimize interruptions and delays, and predict a better maintenance cycle for our fleet.
At the airport, the employees will be supported by humanoids e.g. in the area of cleaning, restaurants and customer services.
To improve safety and maintenance we will use drones with visual recognition to check the aircrafts.
Finally, an interesting question is if we will have new competitors such as Google, Amazon or other big players. Why should they not enter the market with a new brand like googleFly or amazonFly?