Video games continue to shape as a form of interactive entertainment. They bring people from different communities together through their shared passions. Accordingly, companies that develop these games must adjust as well.
Game localization is a vital part of the development of the video game industry. Before a video game is presented worldwide, it needs to be localized, or in other words, the game's content needs to be translated to a specific region and culture. To do that gaming companies are using internal and external data which can be a daunting task due to the variety of the data size and format.
Ahead of her presentation on the same topic at the Data Innovation Summit 2022, we sat down with Noelia Gonzalez, Manager EA Loc Analytics at Electronic Arts (EA) in Spain to discuss, unpack and explore more about game localisation and how to do this right.
Hyperight: Can you please introduce yourself, your professional background and your current working focus?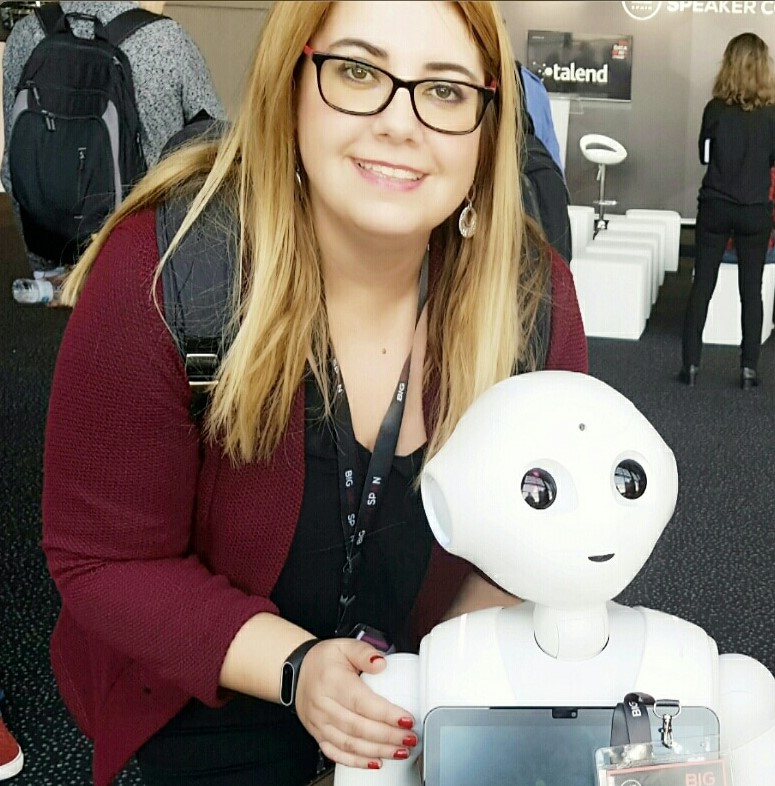 Noelia González: I am very excited to be taking part in the Data Innovation Summit 2022. I'm Manager of Loc Data Analytics at Electronic Arts (EA). I have more than 25 years of experience helping different international organizations to improve their business using objective data and advanced analytics. I have worked in data and artificial intelligence (AI) projects for banking, insurance, retail, utilities, telco, public administration, etc.
I usually collaborate with different educational institutions and universities. I was a Business Mentor in the Master Data Science Bootcamp of the Instituto de Empresa (IE) and mentor in the program STEAM Talent Girl. Another exciting project that currently I am collaborating on promotes the data & world is SpainAI. I'm the Valladolid Founder in the SpainAI Association.
I am passionate about the Data and Artificial Intelligence world. I love to share this discipline, and for this reason, I decided to create my blog (www.noeliagorod.com) 11 years ago. I hope this blog can be a meeting point for many professionals who are part of this world!
Hyperight: During the Data Innovation Summit 2022, you will share more on the topic "How Data & AI can change EA Localization". Can you tell us a bit about what the delegates can expect from the presentation?
Noelia González: Yes, of course. So how come EA Loc, all of a sudden, started to get involved in data? Its entry point was through my Data Director, Mario Bergantiños, who was interested in player data telemetry. At this moment, Mario was the audio and video director.
He started looking into the relationship between player data of the different modes of FIFA, its contents, and Audio Localization. This was four years ago. After that, he was curious about asset telemetry data, and then financial data and machine translation data, vendors' data… That's how he realized that cross-referencing data and having all of it in the same place was something powerful.
To start doing this, we created a Localization data team. As soon as I created it, EA Loc could benefit by merging and exploiting data from different sources and machine learning technologies, machine translation, speech to text, text to speech or automating several processes through algorithms.
My talk today is about how all this changes how we localize games.
What kind of data do we handle, how we are changing our data-driven culture, how do you make a small team for this, and some of our current projects.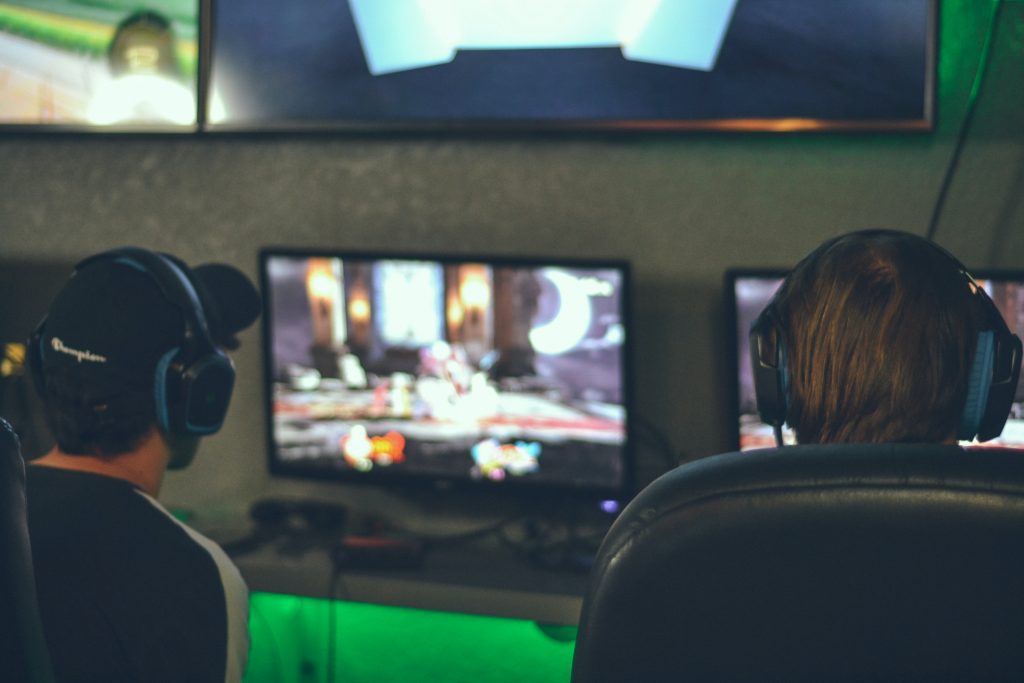 Hyperight: Can we start with what is Game Localisation? We are sure that there are many that would like to learn more about what it is and how it is used in video game companies for example?
Noelia González: That is an interesting question because many people usually ask us what Localization is about. What is Localization? First, it is another important video game development part.
Our team in EA Centralizes all of the translations, voice dubbing, testing, manuals, videos, and all content that is not English for EA Games. Our operations are quite complex as we always aim for a simultaneous ship of all languages with the English content. This means tons of changes along our journey, so we need not only specific tools, but also we retrieve quite a lot of data that helps us to make better decisions in our operations, quality, and in our language decision making.
We Localize all EA Games (text and audio) all player-facing content. We are partners of all EA Studios, Publishing, WWCE, etc.
EA inspires the world to play, and Localization makes that possible.
Hyperight: Can you guide us through the process of Game Localisation, and what role do data and AI take in the process?
Noelia González: In the game Localization process, we generate data streams. We generate:
Audio data: We gather data from our audio departments from recording studios we work with, speed of recording, cost, or vendor data to all of the files when they enter our content management systems. We are aware of every single move of these assets.
Video data: Localization videos for marketing, and we work with automated image recognition to automate our QA.
Translations: We have two different areas in the human translations, which we track quality based on feedback from our testing teams, speed of translators, cost, and vendors. The other area is Machine translation.
Financial data: We track mainly forecasting and billing for our development studios and our internal cost.
Testing, bugs, speed, quality based on amounts and severity of bugs gives us all the trends we need to focus on what it's important. There is also a lot of data regarding resources and when to have them in place. As we have an internal testing team, this data is key for self-organization.
Player data is one of our biggest assets in terms of data. We study our game's behaviour depending on areas of usage of the game or monetization, but for Loc, it is especially important the game usage in both text and audio. Are people skipping cinematics in a specific language? Are people using one language or the other within the same country?
We also use player sentiment metrics that we can extract through forums and social media, mainly assigning keywords to positive or negative sentiments. This can be useful, especially on ship dates.
This quick snapshot shows our process and complexity and why we could lose a great opportunity if we didn't organize this data.
Hyperight: In your talk, you are unveiling Game Localization transformation at EA and the important role of creating Loc Data Hub for that transformation. Can you tell us more about what Loc Data Hub is and how it helps your Game Localization transformation?
Noelia González: What are we doing for Loc? Player data analytics serving language ROI and localization content customization.​ We facilitate KPIs for Loc.​ Data Science to increase speed and scale capacity in Machine translation, Speech to Text, Text to Speech, OCR and image recognition.​
Give centralization and data governance to all data sources within EA Localization through a data lake. ​​
Increase the data culture of EA localization by training and engaging.​
​We serve as an innovation catalyst for EA localization, supporting the rest of the internal teams to create MVPs.​ With this data & AI team, we help the Localization area improve their processes and provide information that helps in their decision-making.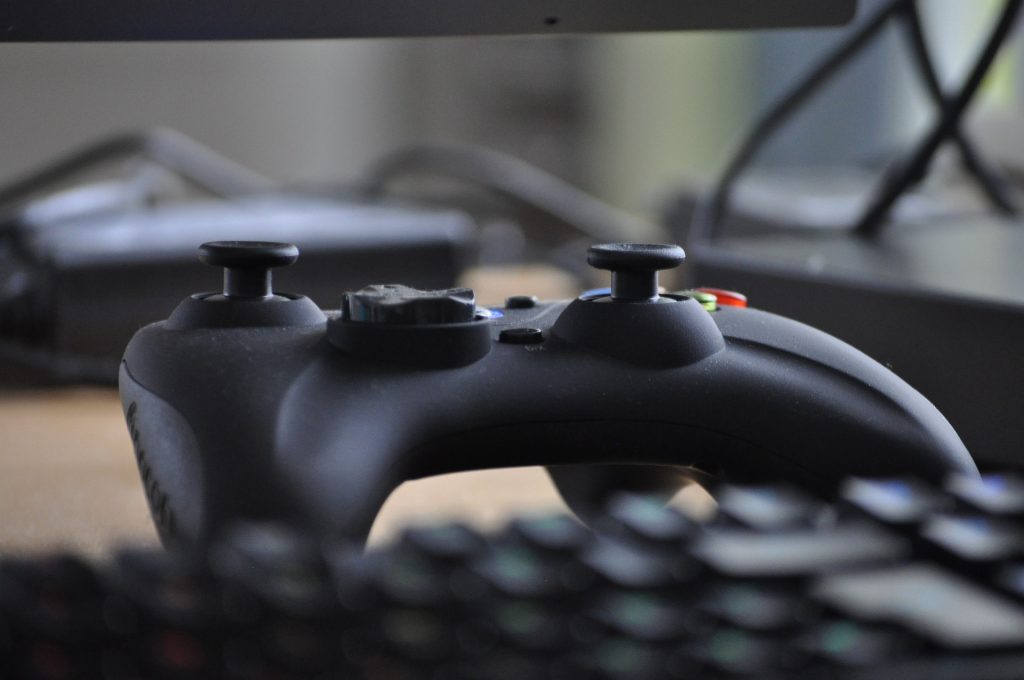 Hyperight: Your presentation will address the intelligent use of data in business strategy and machine learning models from NLP and NLU. Can you explain why is this important?
Noelia González: We translate the English game, text, and audio into more than 60 different languages and/or cultures in our Localisation area. The use of natural language processing is essential to help our colleagues in this process.
We have huge volumes of textual data. Natural language processing techniques help improve and accelerate our processes that humans could only do previously. Using NLP, we can do tasks like language translation, relationship extraction, sentiment analysis, and classification of assets by topic.
Hyperight: What would be your recommendations to those just starting to look into this topic, where should they start and what to pay attention to?
Noelia González: Where do I start? Before you begin to work on technical skills or solutions, the first thing that you need to do is to understand the business. Localization is a specific part of video game development. Knowing the different work that the Loc teams do is essential for helping them with data & AI.
Once we acquire the business knowledge, we can move forward in solving these needs by preparing our common data repository, business intelligence tools, and using machine learning techniques (from basic ones for developing forecasts and recommendations to more specialized ones for natural language processing).
Hyperight: What's the best advice you've received during your career, and what will be your advice for new data enthusiasts?
Noelia González: The data world is a big world, with many branches within the field. I have had many titles in this field in my career, such as Data Scientist, Data Analyst, Business Intelligence, Data Professor, and many more. However, whatever your data-title you hold currently, it always starts somewhere and begins from learning new.
---
Featured image credits: ELLA DON on Unsplash