Not long ago, we published an article that gave an overview of how data and artificial intelligence (AI) can help the business sector in the green transition and in reaching sustainable indicators.
Among the key conclusions was that more and more businesses are turning their focus and investments to data-driven solutions and technologies to reduce their carbon emissions and to minimize the impact on the environment. This process of decarbonization brings together not only different sectors around the common aim but people from different backgrounds. And data scientists, especially the ones that are passionate about solving global problems with data, are among them.
We had the honour to talk with one of those data enthusiasts, Tal Katzev, Manager, ML & Advanced Analytics at Wärtsilä. He is one of the speakers at the upcoming Data Innovation Summit this May in Stockholm.
Hyperight: Can you please introduce yourself, your professional background and your current working focus?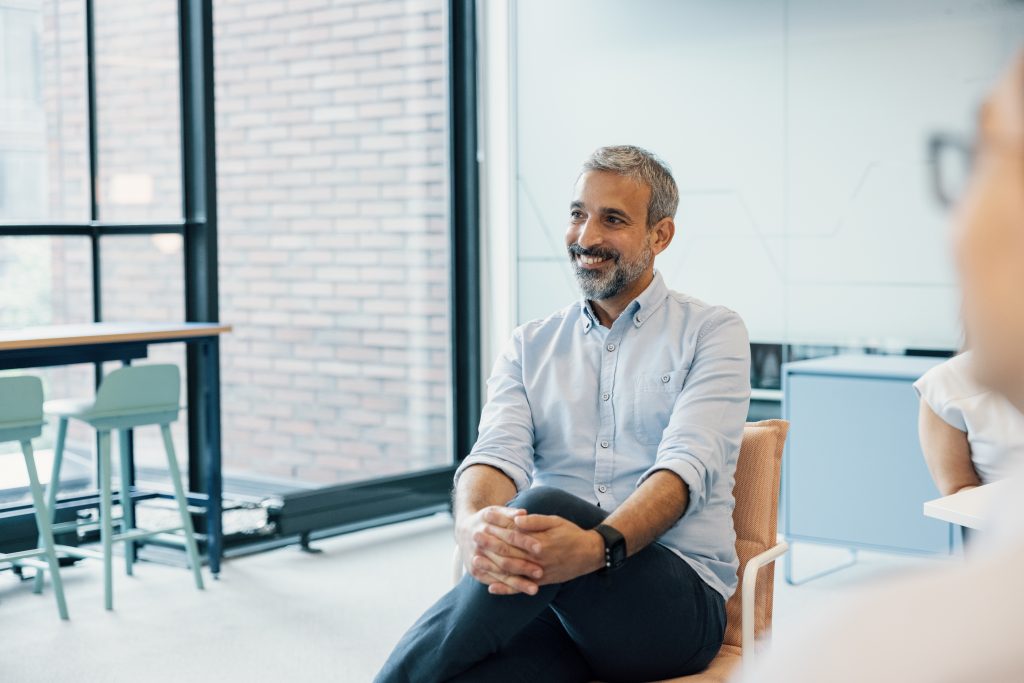 Tal Katzav: Born in Israel in a small kibbutz, I followed my heart many years ago and moved to Finland where I'm happily married with 3 kids and a small dog. I love to meet new people, share ideas and learn new things. I get energised when I'm able to solve real world problems in my work using data and technology.
For most of my career I've worked in the field of data analytics. I'm especially happy that in my current role in Wärtsilä my passion for building data driven solutions coincides well with Wärtsilä's strategic purpose of enabling sustainable societies through innovation in technology and services.
Hyperight: During the Data Innovation Summit 2022 you will share more on the topic "Data-driven Decarbonisation". Can you tell us a bit about what the delegates could expect from the presentation?
Tal Katzav: Data we capture reflect the physical phenomena of formation of emissions. Based on the data, we can estimate the build-up of greenhouse gas emissions created by vessels, power plants and other equipment. The more granular we can estimate the effects on emission, the better we can affect the outcome.
In my presentation I will talk about how we utilise the data to drive decarbonisation in the markets we operate in. We have a few initiatives in this area, and I'll cover some of the concepts and methods we use.
Hyperight: One of the points in your presentation will be to explain the decarbonisation in practice and how we can use data in the area. Can we go a bit deeper into this to set the theme?
Tal Katzav: That's a good question.
Wärtsilä is operating in the Marine and Energy markets where it can make an impact. There are also increasing regulations in these markets to drive decarbonisation as part of the global effort to fight against climate change.
We have several initiatives where we use data to support this effort. One example is a model we built to estimate carbon emission per vessel. This is based on the idea of our Team Blue Carbon who won the UN AIS Hackathon in 2020 (and made us so proud!). Using this solution, we help our maritime customers to invest wisely and effectively in adapting their fleet's machinery and operations to comply with carbon operational efficiency measures set by the International Maritime Organization.
Hyperight: How do you capture and manage the data required to support decarbonization?
Tal Katzav: We use both external data and internal data. External data we acquire include high resolution vessel movement data, emission reported by shipowners, weather data, vessel build and operation data, fuel, and energy market data. Internal data sources include product and equipment data, manufacturing and maintenance data, and operational and sensor data from our products and services we have on the field.
The data flows via the different sources: our IoT platform, external provides and internal systems to our data platforms where it can be further used by our data science team.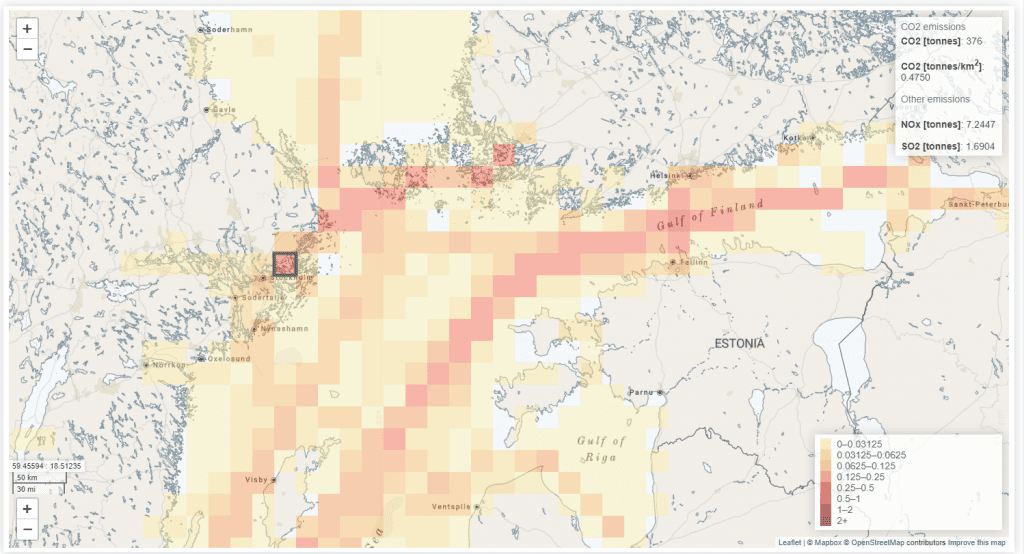 Hyperight: Beside the internal data and the expert knowledge of the company that you work for, you use external data to build solutions during the decarbonisation process of enterprises. What kind of external data do you usually use, why is it important and how do you combine external and internal data?
Tal Katzav: As mentioned, external data we use include vessel movement data, emission estimates, vessel parameters and other sources. It is important to have a variety of data sources to capture the phenomena to be able to make accurate estimations. And using only our internal data can only take us so far. Combining our internal data with external data allows us to have more coverage with more granular estimations even for vessels that are not running Wärtsilä equipment or using our services.
Hyperight: Tell us a bit more about the model that you have built on this approach and the results you have seen so far.
Tal Katzav: The model we have currently combines ML methods and is able to provide highly granular estimates for vessel emissions. These estimates can be projected on dimensions, for example, geographical area, vessel type or vessel operation mode. I will talk more about this in the conference.
Hyperight: Data-driven decarbonisation and taxonomy in general are already a requisite that companies must work on. So it is super exciting and amazing that you are already working on it. Can you tell us a bit more about how the initiative started? Was it a higher management initiative or an initiative from your department? How much are the stakeholders involved in the project?
Tal Katzav: Wärtsilä has made it a strategic priority to drive decarbonisation in the Marine and Energy markets. In addition to the strong commitment from top management, there are several initiatives from the grass-root level. There are remarkable people in our company that understand the value of data and come up with great ideas how it can be used to help decarbonisation. So, I would say it is a combination of several initiatives which have started in parallel and are converging. As we go along, we find more synergies and involve more stakeholders across the company and of course our customers.
And there is more to come! This March we will have a companywide Decarbonisation Hackathon sponsored by our CEO Håkan Agnevall. There are 7 teams competing to come up with new ideas on how data can be used to support our customers on their decarbonisation journey. I am excited about this event and looking forward to sharing the outcome in the conference.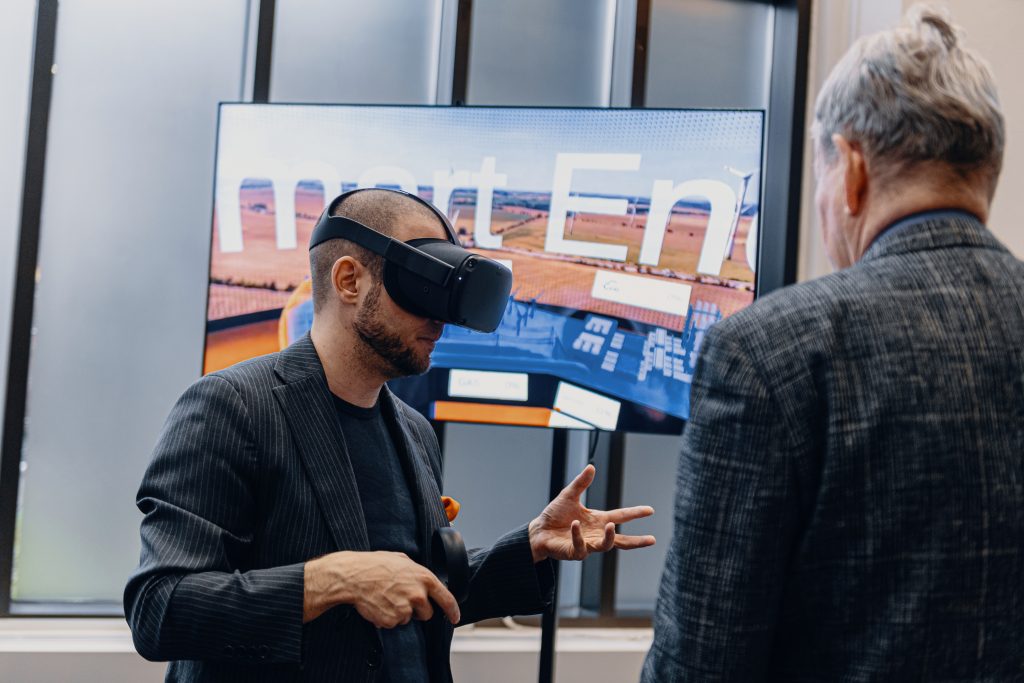 Hyperight: What are the biggest challenges you faced so far when it comes to utilization of machine learning, AI and new technologies to reach decarbonisation? And how are you overcoming those obstacles?
Tal Katzav: There are some gaps especially when it comes to new technologies being rolled out to the field. This is due to lack of historical data. For example, new fuels taken into use, new machinery, and new propulsion systems, and so on. As data is not yet accumulated for ships with new technologies, our ML models can become inaccurate. This is where our experts' knowledge comes in useful. By incorporating experts' insights to our models, we can overcome the blind spots in the data.
Hyperight: What would be your recommendations to those who are just starting to look into this topic. Where should they start and what to pay attention to?
Tal Katzav: It is important to have a culture of innovation, where people of different backgrounds and from different parts of the organisation can work together to come up with new ideas to solve problems. We have used hackathons as means to promote this sort of culture. It helps break the silos, encourages out-of-the-box thinking and accelerates development.
Then you should invest in your data assets. This might sound obvious to people in this forum, but I often find that the point is missed with higher management. Data is the most crucial enabler, so you need to capture data from your internal processes, collect historical data, and acquire relevant external data. And of course, you need to build modern data platforms that will allow you to accelerate the development.
Also, it is important to make data available across the company, for example, via a centralised API Management portal. Often what is hindering utilisation of data is that certain data assets reside in some parts of the organisation without others knowing about it. By allowing easy ways to share and access data you can significantly increase productivity in this area.
Hyperight: What's the best advice you've received during your career and what will be your advice for new data enthusiasts?
Tal Katzav: The best advice I received was when I was still a young consultant – "listen and learn". It took me off the peak of "Mt. Stupid" and made me realise how much I need to learn.
And it is still true today. I'm always excited to learn more, meet new people, collaborate, and come up with new ideas and adopt new technologies. 17 years later and I'm still listening and learning.
Feel free to connect on LinkedIn and let's discuss more in the Data Innovation Summit 2022!
---
Image credits: Image bank of Wärtsilä