The new data and AI industrialisation requires a shift from the old data legacy systems and adjusting the data strategy to incorporate the 2030 business vision. At the same time, data is becoming an even more precious asset which creates a greater demand for it and more pressure on IT departments to deliver faster, continuous, reliable, secured and higher quality data. In order to support the increasing demand for data and predictive models, organisations need to rethink their Data Management strategy.
However, we've previously seen that data management remains a fundamental challenge to solve even as we are moving towards data-first and AI-driven organisations. There are also different levels of maturity when it comes to data which reflects into companies' appointing departments and leaders responsible for how the data is used and managed. Yet, it's positive to see that the role of the CDO is reinforced as organisations are grasping the value of data and having a solid data strategy to support business goals.
On the other hand, the rise of the cloud-enabled infrastructure, or multi-cloud platform offers unprecedented opportunities for flexible and scalable data management. Moreover, we witness the rapid adoption of DataOps methodology aimed at reducing the cycle time of data analytics by establishing a collaborative data management practice focused on improving communication, integration and automation of data flow between data managers and data consumers across an organisation.
Many great, yet exciting changes are happening in the Data Management scene as we speak. And in order to address all these needs and challenges in the process of designing a Modern Data Management strategy to enable faster Data & AI Innovation, we have designed the Data 2030 Summit – an event focused on the most critical pillars when designing your future enabled Data Management strategy and technology stack: Data Governance, Data Quality, Cloud or Multi-Cloud enabled infrastructure and DataOps.
In the previous article, we spoke with our Editorial Director Saranda Arifi to get a closer look at what the Data 2030 Summit is all about and why it should be on the agenda of every company that is serious about creating a Modern Data Management strategy.
Now, we are super excited to introduce you to the first 17 speakers at the Data 2030 Summit 2021, all data experts who are going to selflessly share their knowledge and experience during the 3-day programme.
Henrik Göthberg – Global Insight and Data Backbone Owner – Scania Financial Services at Scania
Henrik Göthberg has been with us at previous editions of the summit. And traditionally, he will be chairing the online edition of the Data 2030 Summit. Besides being the Global Insight and Data Backbone Owner, Henrik is also Founder and CEO of Dairdux (DAIR – Data and AI-ready + Dux – Latine for guide) – an alliance of experts, academic researchers and industry thought leaders dedicated to empowering organisations with a proud analogue legacy to drive their journey to industrialize and reach production value from Data and AI.
In his opening remarks, Henrik is going to bring you closer to some burning questions on Data and AI readiness like:
The challenge of global Scale and serving decentralised system and data landscape is very relevant in the future of "Data/AI ecosystems''.
How to secure a modularised platform architecture servering, core systems (ERP), Cloud-based Web applications, traditional BI and ML/Ops.
Why are we pursuing a strategy of Data- decoupling and Decoupled Front End Micro front-ends.
Data and Analytics operational asset Management Is the key to make it work.
What are the challenges and solutions of Tomorrow: Federated Machine Learning, private and public data sharing hubs (Open data) and beyond.
Ashish Haruray – Sr CoE Leader, Office of CDO | AXA XL
Ashish Haruray аs Head of CoE for Data Governance at AXA XL since Jan 2018 хас established operating model at the enterprise level and now focusing on Data First Line of Defense within the office of CDO. He is an influential and transformational Data Strategist with over 25 years of experience including operationalizing Data Governance.
In his Data 2030 Summit talk Documenting the Usage of Data in a Data Intelligence Platform, Ashish will share his knowledge with how to document data usage, the techniques of documenting the data usage and how to show your regulators who can access what type of data.
Ziad Doleh – Former Deputy General Manager at Electronic Government Authority of RAK
Ziad Doleh is an IT professional with 9+ years of experience improving business operations, managing IT development programs, and building sustainable IT strategies. During Ziad's tenure as Deputy General Manager at RAK Electronic Government Authority in UAE, he directed the digital transformation program in RAK government. He led the local government initiatives in IT such as Smart Cities, Digital Services, Cloud Transformation, AI, and BlockChain.
In his Data 2030 Summit session Impact of MEA Governance & Culture on Data Maturity, Ziad will focus on MEA culture & data utilization in analytics, MEA investments in data, using data to achieve resilience and sustainability and tips on how to improve MEA data.
Mikko Muurinen – Head of Data & AI | Helen
Mikko has over two decades of experience in data, analytics and digitalization. He has worked in various roles both in the public and private sector, on both sides of the table as client and vendor, and often being the link between business and ICT.
In his talk, he will describe how Helen implements their data strategy and organizes the data, analytics and AI work, their established AI use cases and how Helen is building a cloud-based modern data platform and a new "tribe" operational model for data and AI work to meet future demands.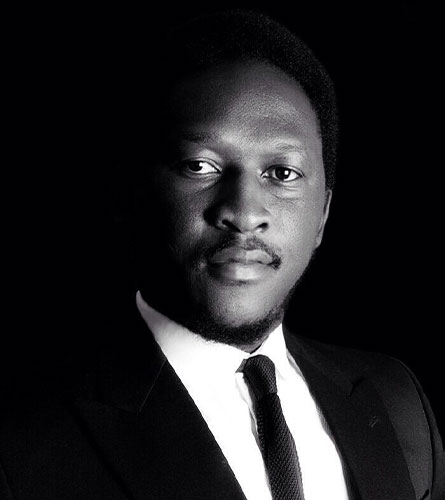 Abel Aboh – Former Data Management Lead | EasyJet
Abel is a self-confessed Data Management Influencer and Champion who is passionate about the Data Management profession not just in the United Kingdom but across the globe.
Abel is a Data Management professional with unique Human Resources and Data Management
experience. He is intentional about transformation – people, process, technology, and innovation with data, making complex things become simple. He believes Data Management is a science and art where human psychology and relationship is important.
As he explains the emergence of Data Management function and the Chief Data Officer (CDO), there is an increasing number of data breaches, data privacy and compliance issues, data silos, low data quality, lack of data Governance and control, data technology unreliability, low data literacy and the lack of data management return of investment (RoI) etc. In this landscape, Data Management professionals face a challenge of how to unlock the value of their data to deliver their strategic and operational objectives.
Abel's talk will help Data Management professionals successfully deliver Data Management propositions.
Alex Saada – Cloud Infrastructure Architect | Telenor
Alex has the overall responsibility of designing and executing a cloud migration strategy solution within Telenor, cross-service teams, and third-party partners.
He works closely with IT consultants, cloud solution architects and cloud engineers in translating IT strategic goals, roadmaps, and business requirements into future state architectures designed, Cloud Reference Architecture, Governance, etc. to leverage the cutting-edge functionality delivered through commercial and private cloud service providers.
Lars Albertsson – Founder | Scling
Lars Albertsson is the founder of Scling, providing data-value-as-a-service – customer-adapted data engineering, analytics, and data science.
Lars's Data 2030 Summit session is bringing you the lean principles and practices with DataOps. DataOps is the transformation of data processing from a craft with manual processes to an automated data factory. Lean principles, which have proven successful in manufacturing, are equally applicable to data factories. Lars will describe how lean principles can be applied in practice for successful data processing.
Nicola Askham – The Data Governance Coach
Nicola is the leading data governance training provider in the UK. She holds a unique level of experience in the Data Governance field, and has experience in training, coaching and working with major organisations to help them implement full data governance frameworks.
She has developed a powerful methodology for implementing data governance based on over 17 years of experience and research into best practices. Her methodology breaks down the data governance initiative into logical steps, which ensures that businesses design and implement a data governance framework that is right for them.
At the Data 2030 Summit, Nicola will be presenting on two pertinent topics for data governance.
In her session at the Nordics Stage, Embedding Data Governance To Become A Data Enabled Organisation, Nicola will pour her 18 years of data governance experience into a talk to teach you how to embed good data governance practices into the organisation once we have the Data Governance Framework already in place.
At the MEA Stage, Nicola will talk more on the Data Governance Fundamentals, taking you through the basics that you need to know to help you start your Data Governance journey successfully.
Martin Walker – Data Management Executive | I&DM Advisors
Martin has led complex digital, data and analytics initiatives within regulated environments as both an employee and as an advisor. Martin was Interim CIO and head of data for a new Nordic KYC Utility business – Invidem. Prior to that, he was Chief Information Architect at Nordea, with responsibility for the Data Catalog and data lineage strategy.
Martin will educate you on what is an Enterprise Data Catalog, why do we need one, how do we implement one.
BCBS239, GDPR, Credit Quality, Digital Transformation, Data Scientists are all asking the same question:
What is our organisation's data?
Where is the data?
How is the data being used?
Martin's session will help you understand how an effective data catalogue strategy will help your organisation answer these complex questions.
Vivek Kumar Gupta – Data Governance Lead | Emirates NBD
Vivek is a customer-oriented, multi-tasking IT professional with a rich experience of 11+ years of running Data Quality, Data Governance and Enterprise Master Data Management programs for BFSI and Retail Domains.
Besides this, he has experience in delivering results using Agile Methodology and is an expert in running Enterprise Data Strategy. In fact, the agile methodology will be the centre of his talk focusing on establishing data quality with agile methodology.
This is just a glimpse of the whole lineup of amazing speakers we have announced so far for the Data 2030 Summit. See the whole list on our website.
Many more brilliant speakers are coming in the next few weeks. Stay tuned.