As data becomes vital for businesses, so does data management grow more invaluable for companies to manage their most precious asset in the digital economy. It's also true that data management is a fundamental challenge to solve even as we are moving towards data-first and AI-driven organisations.
We've recognised the pressing importance of reinventing the Data Management strategy and aligning it with the 2030 business vision. To address in the most effective way, we created a global knowledge-sharing network where practitioners and experts can talk about these challenges and discuss ways of establishing a Data Management strategy and platform to support faster Data Innovation and AI deployment – the Data 2030 Summit.
To learn more about the event and why you probably would want to have it on your 2021 agenda, we reached out to the person who is in the first-lines of making the event possible. Saranda Arifi, Editorial Director at Hyperight AB, is part of the production team who works tirelessly to build this much-needed event for all practitioners working with information Management, Data Governance, Master Data Management, Data Quality, Enterprise Architecture and DataOps.
Hyperight: Hi Saranda, thank you for taking the time to share with us a bit more info about what people can expect from the Data 2030 Summit. So, why is the Data 2030 Summit important for every company serious about their data management?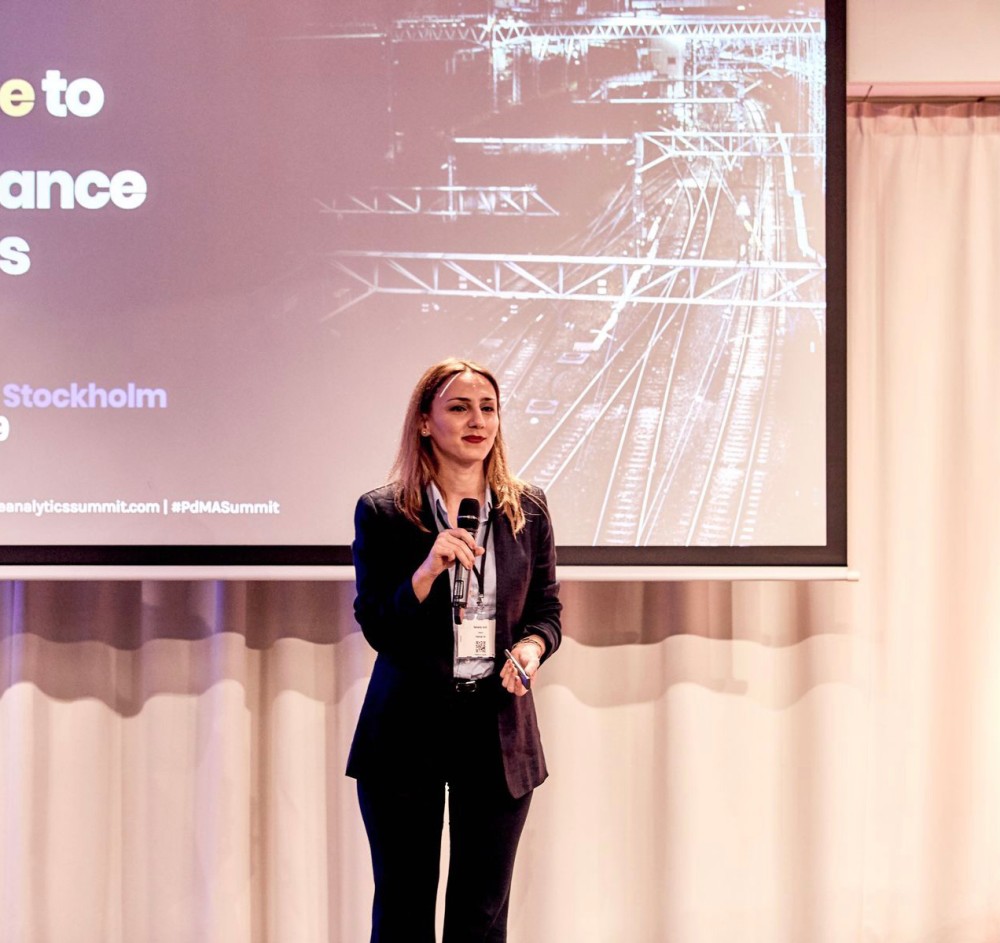 Saranda Arifi: Hi Ivana, thank you very much for giving me the opportunity to speak about the Data 2030 Summit, my pleasure.
Being the most precious asset for companies, in the recent years, data has experienced an enormous increase in volume, and its wide range of usage for business advantages has highly emphasized the need for proper Data Management strategies to handle that data properly, from collection to collaboration. Here, we can't neglect the fact that all of this process requires high-quality data. On the other hand, as data and Advanced Analytics teams have become crucial to supporting various, complex and business-critical processes, the pressure on the IT organization to deliver faster, continuous, reliable, secured and qualitative data is becoming higher.

To supply the ever-increasing demand of data and predictive models, organizations need to rethink their current Data Management strategies, slowly moving away from the old legacy systems and strategies which were mainly designed to support the enterprise technology infrastructure instead of leveraging Data and AI as an enterprise asset. To address these needs and challenges, we at Hyperight AB have prepared a three-day strategy roundtable event for the Data Management community, that focuses on ways how to enable faster Data & AI Innovation by setting up a Modern Data Management Strategy and platform. In a rebranded name and format – this year we call it – the Data 2030 Summit. The 2021 program focuses on the most business-critical Data Management challenges as well as the latest methodologies, strategies and tools used by organizations to address those challenges.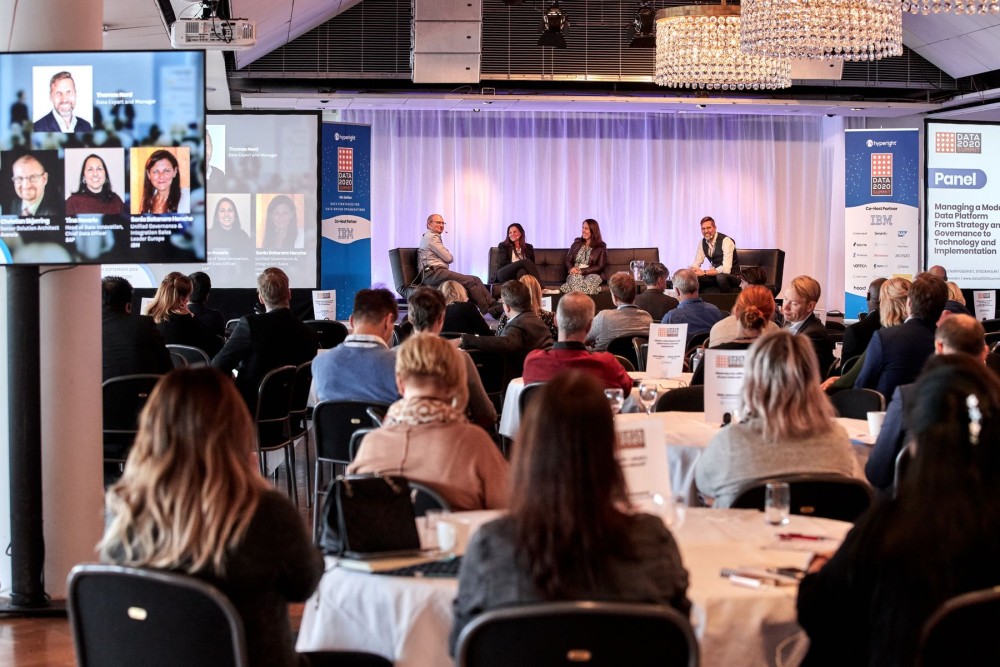 Hyperight: Last year, the event was named Data 2020 Summit. But as we've entered in the new decade, it also reflects where we should be going. Expect the rebranding with the new name Data 2030, what else is new in this 5th edition of the event for data strategies for AI-driven organisations?
Saranda Arifi: Well, there are plenty of novelties this year. To start with, this edition is fully virtual, to be streamed by our event app, Agorify. For the past 5 editions, the event has served as a remarkable knowledge-sharing and networking platform for data practitioners in the Nordics. This special 2021 online edition goes beyond extending its reach to the MEA region as well, which makes it the only event that merges two regions for a unique cross-regional benchmarking and networking, under one platform. We have also changed its classical one-day show format, to a three-day online program with additional pre-event networking day.
As for the benefits, it is necessary to mention that the ticket price is very affordable for an event of this scope, especially in these times of crises, applicable for both regions. The price is incomparable to the event's cutting edge content of an unparalleled collection of keynote presentations, deep-dive analysis, roundtable discussions, panel debates, TIP sessions etc, from some of the most innovative companies in the Nordics/MEA region as well as globally, such as AXA, Scania, Volvo Group, HUGO BOSS, Electrolux, Telenor, Nordea, Emirates NBD, KONE, Helen, EasyJet and more. During the event, the delegates will also have the opportunity to visit the Online Exhibition Hall, where they can visit more than 15 leading global solution providers and gain insight into new technologies, ideas and solutions by visiting their exhibitor pages, demos or book meetings with them.
Speakers and exhibitors are carefully prequalified and selected to match the current regional market challenges and provide outstanding content and insights relevant to the participants attending. Last but not least, there are roundtables moderated by experts and speakers, an activity that incentivises deeper conversations and allows all participants to share their thoughts on the area. To maintain the networking and knowledge-sharing experience, the summit is limited to a maximum of 200 participants per region.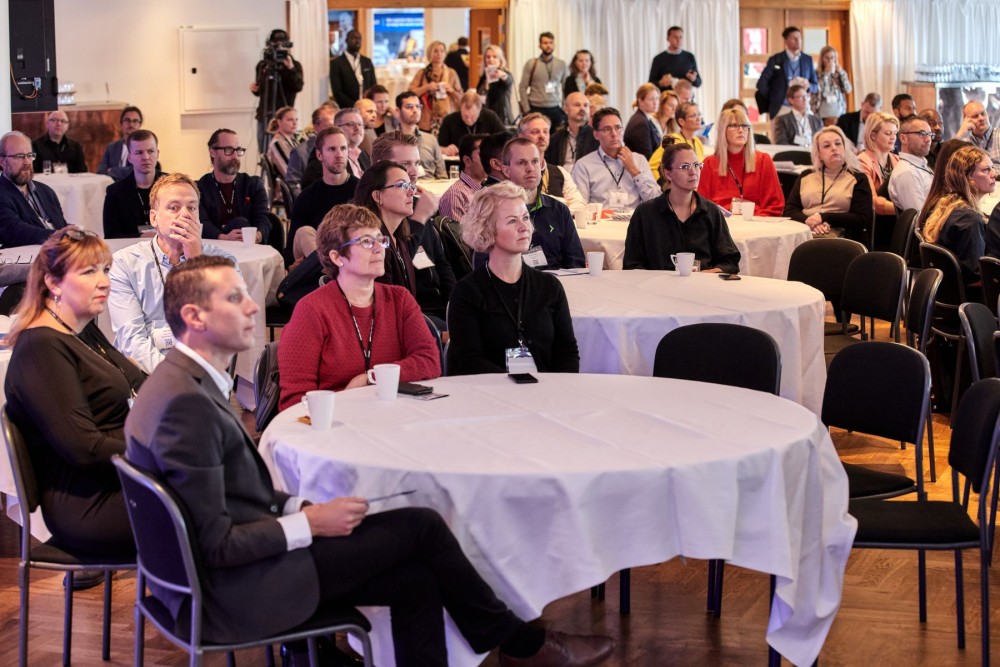 Hyperight: In terms of the format, could you walk us through how the event is structured, considering it's online and covers 2 regions?
Saranda Arifi: Before I go through the event format, it is highly important to mention that there are several main themes that will be covered during the event, selected based on the regional research and challenges, each day addressing one of the most critical pillars when designing AI-driven Data Management strategy, as per following:
Data Governance & Data Quality Day – Strategy and technical day focusing on ways of creating an agile and modern data management strategy with sustainable Governance and Data Quality as a prerequisite for enterprise-grade integration of Advanced Analytics and AI – from ownership to implementation.
Cloud-Enabled Modern Data Platform Day – Strategy and technical day focusing on how organizations can manage applications, assets and resources across traditional and multi-cloud environments in ways that deliver fast, reliable, scalable, secured and governed data and pipelines across the entire organisation.
DataOps (Nordic Track only) – Technical day focusing on techniques to applying an agile, collaborative and user-friendly approach to building and managing Data Pipelines.
Master Data Management (MEA Track only) – Strategy and technical day focusing on creating and implementing Master Data Management Governance, challenges of Data Quality and MDM, multidomain MDM, Linking MDM Strategy to the Digital Transformation Strategy etc.
Regarding the programme itself, on Feb 8th, we start the event with a 100 min pre-event networking sessions and innovation roundtables for all participants across all regions. The idea is to get delegates and partners acquainted with each other as well to start the event with challenge description, innovation and collaboration. All roundtables are in a duration of 45 min and limited to 8 participants each. After each roundtable delegates rotate and join another table.
On Feb 9th, we start with the Official Program of Day 1 which kicks off with the Chairman Remarks, as per region, to be followed by keynotes, roundtable discussions, networking virtual lunch, case studies and TIP Sessions. This format is the same for all three official event days.
The two regions, the Nordics and the MEA region, will have a dedicated stage with a schedule based on their regional time zone. At some point of the day, the two stages meet for joined presentation or roundtable discussions. Delegates attending the event can also participate or review the presentations of the other region as well as network with all the participants at the summit. This setup provides personal regional insights and benefits, as well as cross-regional benchmarking and networking possibilities.
Hyperight: And lastly, who would benefit from this event?
Saranda Arifi: The Data 2030 Summit is tailor-made for every practitioner or organization working with, or interested in learning how to manage data as an enterprise asset in the new Digital Economy. No matter how mature the Data Management strategies are, or if the company has appointed a Chief Data Officer or not, or these topics are divided between different stakeholders, this is an event for all those who are looking for ways to build a modern data management platform with more agile, collaborative, governed, future AI-enabled, ethical and customer-driven approach to Data Management. That would include titles like Chief Data Officer, Information Management, Data Governance, Data Architecture, Enterprise Data Management, Data Steward, Master Data Management, Data Warehousing, Data Quality, DataOps, Data Security, Big Data, IoT, Cloud, CxOs/Owners etc.
The event is designed to provide value to all stakeholders working on these topics.