The eagerly anticipated Tokyo 2020 Olympics finally took place after a whole year of delay due to the COVID-19 pandemic. Apart from fascinating athlete performances and the sports fans unifying to cheer their representations, Tokyo Olympics featured innovative artificial intelligence technologies, transforming how we play and view sports.
Innovative technology has been widely accepted throughout the history of sports. The Olympics audience was oftentimes amazed by the technological advancements introduced at the games, for example, the satellite broadcast coverage in 1964, which made possible Olympic competitions to be broadcast live to an international audience, and the Omega's Magic Eye camera launched in 1948, which gave us 'photo finishes' for track events.
Fast forward to 2021, let's break down the AI use cases that marked Tokyo 2020 Olympics.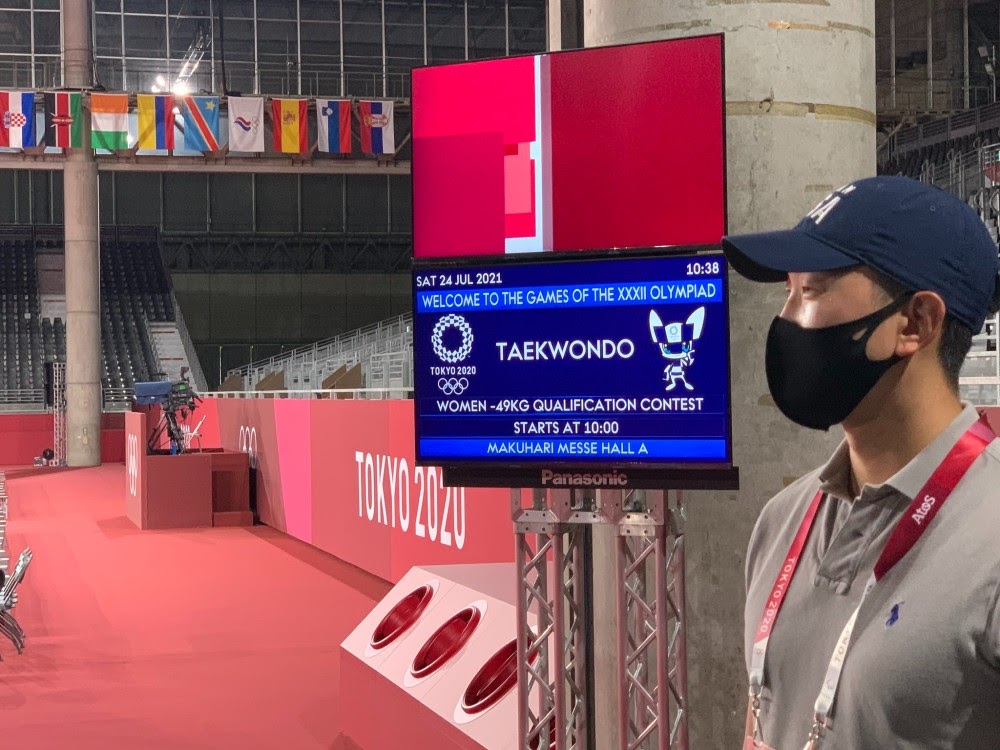 Monitoring and improving athletes' performance at Tokyo 2020 Olympics
Even before the Tokyo Olympics, AI used in sports helps track and enhance athletes' performance. Applying AI technology to improve players' performance is especially crucial in tennis at the Olympics. For example, Hawk-Eye Innovations leveraged AI-powered cameras to determine whether the ball landed in or out of bounds.
Surfing is another instance where big data can be instrumental for athletes to measure their performance to get a leg-up on their competition. The USA Surfing organisation in particular leveraged big data techniques to help its athletes with performance.
An AI-driven technology that introduced a new way of tracking athletes' performance and moves is the system built in collaboration with Intel and Alibaba – 3D Athlete Tracking (3DAT). The tool debuted at the US Olympic Trials in Eugene, Oregon. The tracking tool presents a disruptive way of following the potential in elite athletes.
3DAT leverages computer vision that enables real-time data and insights during certain events, such as 100m, 200m, 4x100m relay and hurdles. It takes images from 5 trackside cameras, which are then uploaded to cloud servers to be converted into actionable insights.
The AI system is a fascinating breakthrough for sports because it converts performance metrics previously unmeasurable to relevant data and insights right at the hands of elite athletes and their coaches. With access to accurate analysis and metrics presented in simple visualisations, coaches and athletes can know how their bodies perform and improve them.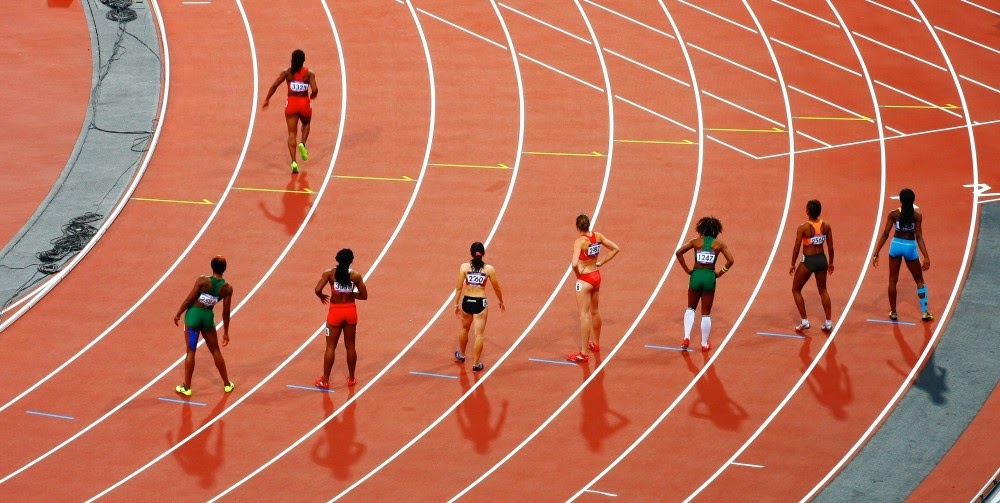 Timekeeping with AI technology at Tokyo 2020 Olympics
The Olympic Games in 1932 marked the first time a single company was assigned as responsible for timekeeping technology at the Olympics – Omega. Since then, they have been providing official timekeeping services at the games.
Nearly a century and aeons of technological advancements later at the Tokyo 2020 Olympics, Omega Timing came in equipped with computer vision cameras and deep learning algorithms to streamline monitoring real-time events and fast players' moves in an increasing roster of sports being included in the timekeeping process. The technology was used in all sports from climbing, swimming, athletics, to gymnastics, cycling and equestrian. But the most remarkable example of its capabilities is perhaps how it was trained.
To be able to deliver on the ambitious task of tracking the myriad of sports, Omega Timing's AI was trained for 4 years on beach volleyball matches. The computer vision cameras diligently watched players perform thousands of different shots and passes. The Omega technology was also trained to follow the ball, relying on a combination of cameras and artificial intelligence. Accurately tracking the ball when it was not visible on camera was one of the biggest challenges for the AI, explains Alain Zobrist, head of Omega Timing for Wired. The software predicted where the ball went, and when it appeared again, it recalculated the gap from when it lost the ball and got it back, filling in the missing data.
The data on players moves and the ball's flight path was then combined with data from gyroscope sensors that players' wore under their uniforms. When all this data was processed, it was fed into broadcasters so that commentators could use it or show it on screens for a more immersive experience.
Omega Timing provided accurate prediction data at 99% during the Olympics volleyball matches thanks to the innovative combination of technology, data, sensors and multiple cameras running at 250 frames a second, highlights Zobrist.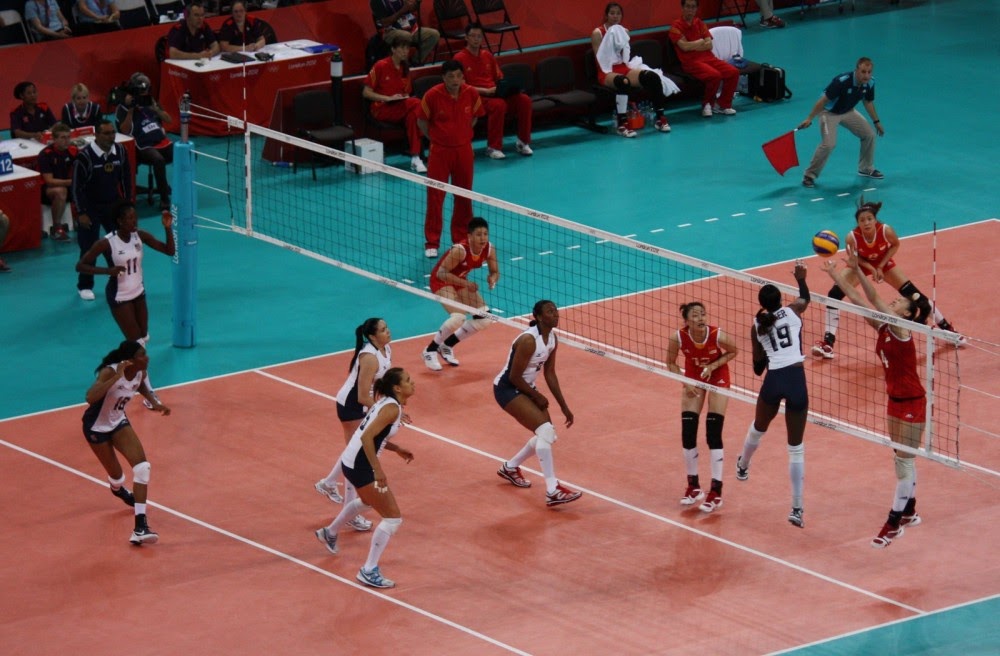 Autonomous transportation
Despite being directly utilised to track events and athletes' performance, AI was also utilised to power autonomous vehicles at the Tokyo 2020 Olympics.
Artificial intelligence-powered vehicles, also known as Field Support Robots (FSR), were used to increase accessibility and efficiency. The autonomous vehicles used cameras and sensors to assist in retrieving items, such as hammers, javelins or rugby balls in throwing events at the Olympic Stadium. The robots also determined the optimal path to take when retrieving items while at the same time guiding staff along paths to avoid obstacles. Employing the autonomous vehicles at the stadium significantly reduced the time needed to retrieve items and helped reduce the number of human volunteers due to the strict COVID-19 regulations.
Athletes and staff could also take a ride in the autonomous battery-powered shuttles e-Palettes that could transport up to 20 people from one location to another with human supervision. The vehicles have a range of about 150 kilometres and a top speed of 19 kilometres per hour. They employ Level 4 autonomous driving capability, but for safety reasons, each vehicle has an operator on board to 'monitor' the automated driving and cater to passenger needs.
The e-Palette autonomous vehicles will also provide mobility support at the Paralympics. Toyota also made sure to adapt them specifically for use during the Games based in part on feedback from athletes about their mobility needs in the past games.
Robots helpers
Athletes and staff were not the only ones enjoying support by AI robots. The Human Support Robot (HSR) was deployed to guide spectators to their seats, and the Delivery Support Robot (DSR) was in charge of bringing snacks and merchandise to them.
Toyota also provided a humanoid robot that helped basketball players in free throw. The AI-powered robot wasn't directly included in the basketball team, but is considered as a legend and a real amusement for the fans. The human-size droid called CUE is created to perform one function – shoot a perfect three-point shot from half court with 100 per cent accuracy.
The AI basketball player even holds the Guinness World Record for 'most consecutive basketball free throws for machines of its type.' CUE scores such perfect shots thanks to the sensors on its torso that measure the distance and AI that calculates the best angle to smoothly throw the ball into the basket. When it has the right numbers, the humanoid robot uses the motors placed in his arms to throw the ball and win points.
The future of using AI in sports
The Tokyo 2020 Olympics marked a historical milestone in using AI in the sports industry. During the 16 days of the Games, visitors could see not only world-leading sports talent, but also some state-of-the-art AI technology used for sports analytics, accessibility, transportation and fun.
This set the bar really high regarding what multi-sport events of this magnitude should look like. And Tokyo 2020 is only the beginning. The International Olympic Committee (IOC) and Omega Timing (Official Olympics timekeeper) have already reported that the Paris 2024 Olympics will integrate even more technological innovations to provide an even greater experience for the athletes and audience, relates Brainpool AI.
However, apart from all the fascinating AI innovations, applying AI at the Olympics accentuates some of the challenges that are yet to be addressed such as the collection of personal data from athletes and fans, and the impact of using non-human elements in sports. Additionally, as AI is an expensive technology not accessible to everyone, it could lead to only financially-able athletes and teams using advanced technology to their advantage.
The use of AI in sports also makes us start reevaluating the whole nature of sports competition, begging the question of whether future sports events will present hybrid events – part human, part AI.
One thing is certain, applying advanced technology like AI in sports events of this calibre, transforms how we play and watch sports, and solidifies AI's role in other big sporting events beyond the Olympics.
Read more related articles