Humans and machines are more and more interconnected in every aspect of life. We are witnessing the development of eco-systems for which we need both human experience and data to optimise and make more efficient use of. This is the example of General Motors' cutting-edge vehicle intelligence platform which transforms vehicles into actual data platforms with vehicle data that can be imagined as a combination of human and sensory behaviours. Meltem Ballan, Data Science Fellow at General Motors, will give an overview of this topic in her Data Innovation Summit presentation Vehicles as data platforms: Telemetry meets vehicle identity and explain the neural components of data and human behaviour.
Hyperight: Hi Meltem, we are excited and proud to have you present at the Data Innovation Summit 2020. Let's start with a few words about yourself and your background so our readers can get to know you.
Meltem Ballan: Even though I have studied this question over and over, icebreakers are the hardest questions to answer. I want to answer this question from a different angle that is not written anywhere in my resume. I grew up in Turkey and travelled extensively in the rural areas of Turkey as a child because of my parents' jobs. Since then, I knew how lucky I was and never took anything for granted. I decided to become an engineer when I was in secondary school. I was always fascinated by human-machine interaction and biometrics.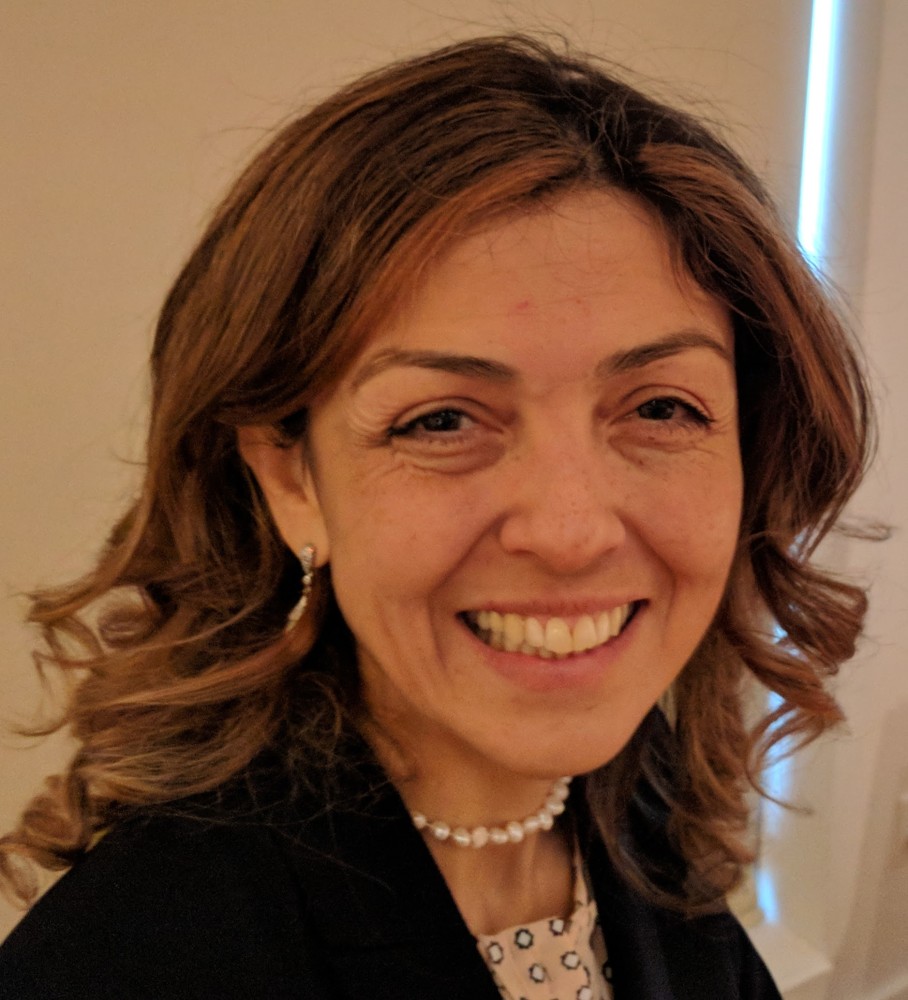 I completed my undergraduate and master's on biometric recognition systems and worked on security and NATO image processing projects over 5 years. My education and all those years in the workforce gave me a very strong background in different areas of machine learning. But I was pushed into strategy and people leadership positions and I knew I wouldn't be able to split my time in both management and technology. I left my job to pursue a full-time PhD. The first couple of years in the Netherlands, I studied biologically motivated image processing and morphology.
During these years, I had opportunities to interact with researchers from the cognitive and behavioural neuroscience department. As always, I was fascinated by the structure of the brain and the process of mind. I found myself dividing my time between my own department and Medical school. I have studied basic brain anatomy, taken psychology and philosophy classes while helping to collect EEG and fMRI data to others. Surely I was moving into neuroscience and I already had a topic that I wanted to work on. Now looking back I can tell that I picked my research for a selfish reason as I secretly knew that I was having some issues with communication, speaking too fast, or slow, mixing the words. I was an A+ student. So, I was able to hide the issue for so long.
I did a literature search and found some resources to start a thesis on number perception. I worked with an unofficial supervisor, Dr. Avishai Henik, who is well-known for his studies in number perception. I completed EEG and fMRI work with about 50 participants in the Netherlands and heard about a center in Florida, Complex Systems and Brain Sciences. It was perfect for my multidisciplinary background and also Avishai had a very strong network there. After graduating, I completed my postdoc and became a faculty at UNC. The biggest regret that I had all those years was to have a better platform to work with my advisor in Israel and other collaborators all over the country. We pitched the idea of a collaborative brain imaging and analytics platform to the business school and we were accepted as an early seed company. We had several angel investors and a small exit, but, I cannot call it a success. As a president and CEO of TeraStructure, it was my first official modern data science platform and first time changing the hats from a startup CEO responsibilities and data science responsibilities. After the company, I spent most of my time in consulting until I joined General Motors almost two years ago.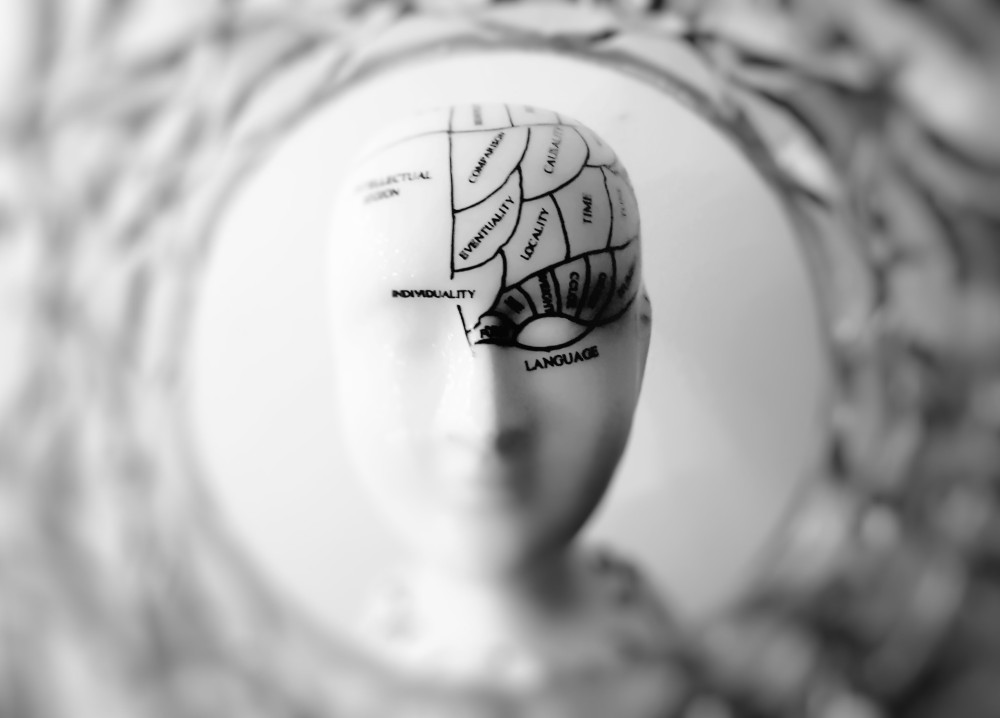 Hyperight: You talked about your background in both AI, ML, NLP and deep learning on one hand and cognitive and behavioural neuroscience on the other. How did these two fields help you advance in your career? How do these two passions complement each other?
Meltem Ballan: By nature and training, I am very system and process-oriented as an engineer. The years that I took to learn about the human brain and mind helped me to look at the problem from a different angle. I can conceptualize the ideas better and present it using the human element of my training. I am also more aware of the code of ethics and more sensitive. Moreover, I have learned to be patient mostly by myself. As I mentioned, I always felt off while communicating and kept myself for a long time. Two years ago, I was diagnosed with a communication disorder called cluttering. It is a rare communication disease that results in me speaking very fast or slow, preventing me from putting my thoughts together unless I take my time. So I am learning how to overcome this disease and help others.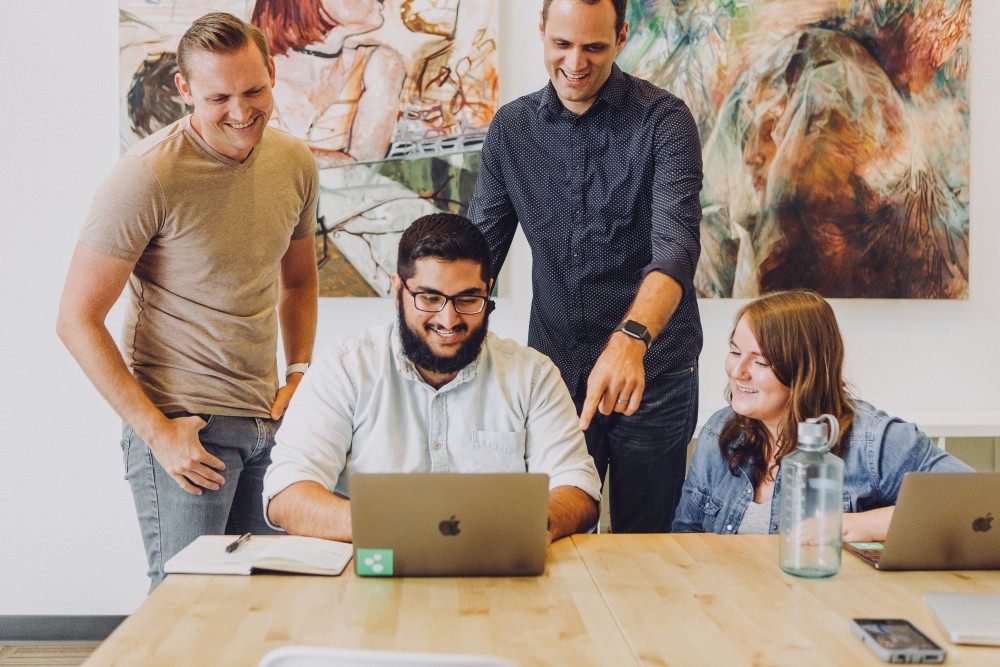 Hyperight: Meltem, you describe yourself as a pioneering woman data scientist who has mentor hundreds of budding analysts and scientists in academia. You have worked directly with educating the next generations of data professionals. What would you say about the education our future data scientist and analyst are receiving? Can we expect to narrow the talent gap in the upcoming years?
Meltem Ballan: Great question and a very difficult one! I want to start with the term of data science. Data Science is a very vague term by itself; but, rather a new name given to an old problem. When I first started working with data, my title was an algorithm developer, then I became an AI expert. My main role didn't change, but the term changed throughout the years. The tools and volume of data changed, but the basics remained the same. When I was at the college internet was not as common and we didn't have 24 hours access to the internet. The data was limited to what we could store in our hard drives. We needed to learn the codes from the books and have software dongles and licenses to script.
Now it is easy to get free resources and learn on the internet. The new format of the discipline, openness and cooperativeness of data science, will definitely help the growth of data science and implementation.
The talent gap that you brought up is one side of the coin. I don't believe that there is an actual talent gap. The biggest gap that data scientists have is the expectations of corporate and executives. Data Scientists need proper tools and databases to explore the data and businesses are responsible for providing clear directions and use cases. On the other end of the game, data scientists are responsible for communicating the insights and providing ethical and acceptable guidance to the business partners. I am a strong believer in learning at work and growing within the company. Once the expectations are set correctly we will have a very healthy pipeline of data scientists.
I want to close it with a famous saying "it takes a village to raise a child" and in our case, it takes a group of professionals to help companies to grow: business owners, SMEs, data science leads, data scientists, data engineers, API developers and data storytellers.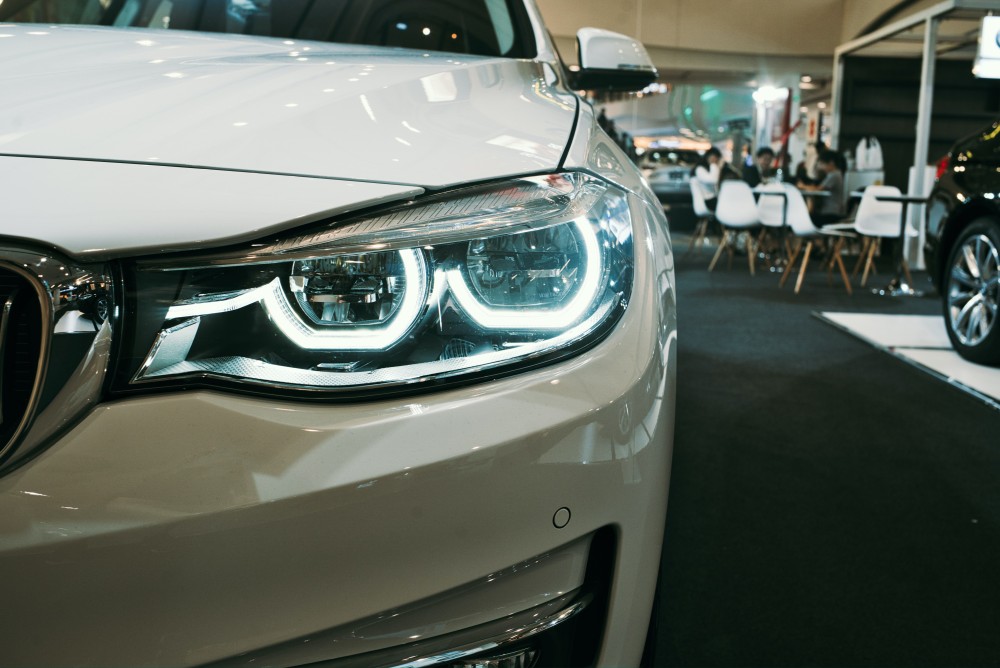 Hyperight: You are representing General Motors with the presentation topic Vehicles as data platforms: Telemetry meets vehicle identity. A very captivating topic that I'm sure our attendees are eager to learn more about. But to clear out the air first – Could you please explain to us what telemetry is?
Meltem Ballan: Telemetry or connected data is basically collecting the data from different devices and sensors at a centralized location to analyze and draw insights from the data. In our case, data is streamed from our vehicles. It all started with OnStar – which you may be familiar with – as that service does things like alert first responders in the event of a crash. So, of course, vehicle data is what enables that service. In the many years since OnStar was invented – now we have wifi networks in the cars, and that means we can have telemetry and data from connected vehicles and how they are operating. This helps us study product quality and safety – and give us important insights into the design of future products and services. As a part of GM, our goal is to build a future with zero crashes, zero emissions and zero congestion. We analyze our streamed telemetry data and some other static events and elements to view traffic and road patterns – Working towards that vision means we need to better understand all those aspects of transportation we can get from connected vehicles on the road today.
Hyperight: Since you mentioned that you are using data collected from vehicles, I want to bring up a widely discussed topic of data privacy and ethics. Can you tell me a little bit about GM policies?
Meltem Ballan: That's a great question. The first step in connected vehicles is customer consent – The customer must consent to receive the connected services we offer. Those services like OnStar have so many important safety and convenience benefits. We have strict rules around consent and data storage. There are increasing standards around the world that govern this – and we comply with all of those, as well. We know that everything starts with consent, and we have to earn and maintain the trust of consumers by protecting their data. We're very dedicated to that.
In the past as a faculty I facilitated ethics classes for human use. I can offer you some examples around how to meet the high ethical standards in analyzing and interpreting the data. At GM we have gone through a phase that we explored our data and completed data inventory check. Now we are at a stage where we honor peer reviews on analysis and data continuity within each team. It is on me that I train/mentor each member of the team that I lead and build an ethics conscious culture. Another benefit that I see with peer reviews is that team members can learn from each other. In my opinion peer reviews are the best way of learning and growing in the data science world.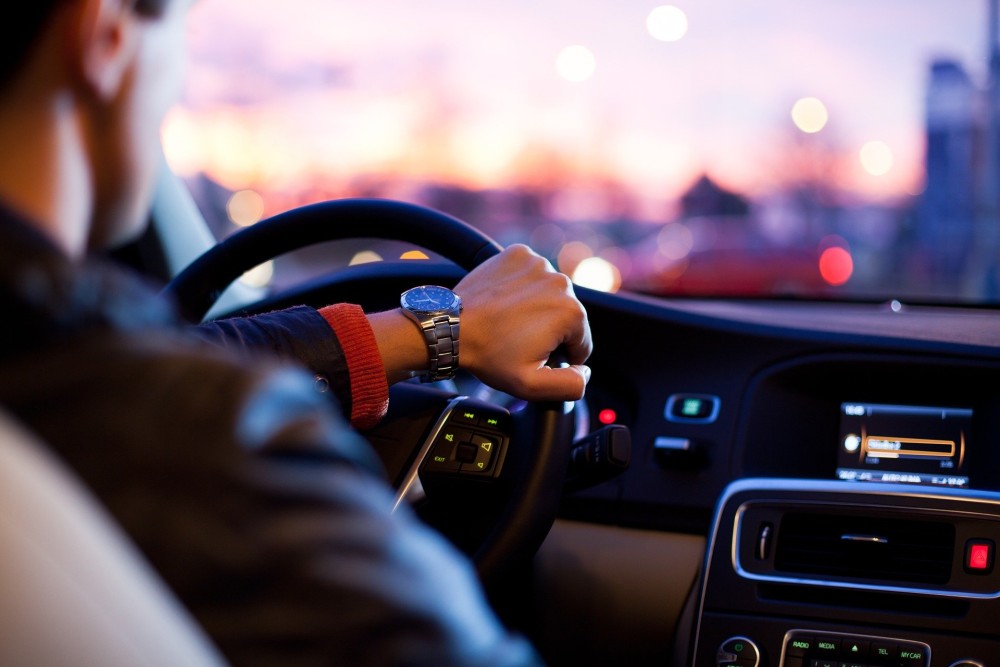 Hyperight: What are the challenges you encounter when using telemetry data to meet General Motors' vision of zero crashes, zero emissions and zero congestion? How do you solve them?
Meltem Ballan: At GM we are proud to be a data-driven company. We were the pioneers in connected cars with OnStar, and then were first with in-vehicle wifi connectivity – so we have the largest group of customers on the road in connected vehicles in North America. So it's an area of expertise for us. And we took it to a higher level, starting to look at the data from a data science perspective in 2017, as the company named its first Chief Data and Analytics officer and increased our focus.
A key challenge has been simply the massive amounts of data involved in connected vehicles – it's incredible in terms of volume. We made huge progress dealing with that, with our very strong in-house IT capability. Going forward the challenge is that it's incredibly dynamic – as vehicles continue to advance with expanding capability as we go forward with EVs and AV technology. The industry is changing a great deal – in a lot of great ways.
Hyperight: Data and IoT have transformed vehicles into data platforms – a combination of human and sensory behaviours. What can we expect in the future for vehicle data platforms?
Meltem Ballan: AI and technology have been studied to improve human life and decrease the repetitive daily activities. We are coming to the stage where we are integrating technology in our daily life. We believe in an all-electric future. The future will be driven by environment friendly, electric and EVs are the ideal platform for self-driving, autonomous vehicles, as well. These emerging technologies lead to vehicles communicating with each other and other IoT devices. Imagine a world in which cars are zero emissions, with no impact on the environment. EVs have far less total cost of ownership, as they require very little maintenance cost. Imagine a world with far fewer crashes due to technology…or cities with much less congestion. We can be the generation to create that future. As long as we remember that technology is out there to serve us and keep talking about ethics and privacy we will have some more extra time to enjoy our lives.
Hyperight: Bonus question: In the context of the current state with COVID-19, how can companies rely on AI to survive the crisis?
Meltem Ballan: As this is a very new type of crisis at this scale it will take a little longer to draw actual scenarios for something like AI. I think, as data scientists, our thoughts are first with people around the world affected in so many ways by the pandemic. I'm proud to say that GM has responded strongly to the pandemic – shifting to build medical equipment and masks to help our health care system in this crisis.
Longer-term, yes, I think we do see that tech like AI could play a role. You can see where things like location-base analysis and behavioral analysis can be a starting point to start collecting data.
---