The United Arab Emirates have really earned their prime spot at the Data & AI global map. Data and AI investments in the UAE have been on an increasing course for the last several years.
A 2019 report commissioned by Microsoft and conducted by EY found UAE has seen the second-highest regional investor in artificial intelligence over the past decade, with more than $2.15 billion funnelled into AI initiatives. The study also cites that 1 in 5 companies in the country considers AI as their top digital priority, and as much as that 94 per cent of the companies in the UAE report involvement in AI is at executive management level which is the highest in the Middle East and Africa (MEA) region.
Much of the UAE's progress in elevating the AI agenda is a direct result of that leaders across the country have understood that the technology is a competitive differentiator in all industries and are actively including AI in their agendas. As reported, 18% of companies are considering AI is the most important priority compared to other digital priorities, and another 35% see it as highly important. Clearly, UAE executives consider AI among the priorities in their digital agendas.
The report also mentions that the larger part of the AI investment went towards social media and Internet of Things (IoT) projects, followed by other industries that received significant investments such as machine learning, smart mobility, and gamification.
UAE's widespread adoption of AI also speaks for their healthy attitude and adoption of new technology. Almost all surveyed executives stated that the AI agenda in their company is driven by the CEO, which impacts even greater investment, broader adoption and more successful implementations. But it's also notable that substantial 35% of companies say that AI discussions are trickling down from top executives to non-managerial staff. This is a strong reason why employees in the UAE are less afraid of losing their jobs to AI than employees in other countries, and they welcome opportunities to participate in skills training and pilot programmes, the AI Maturity report finds.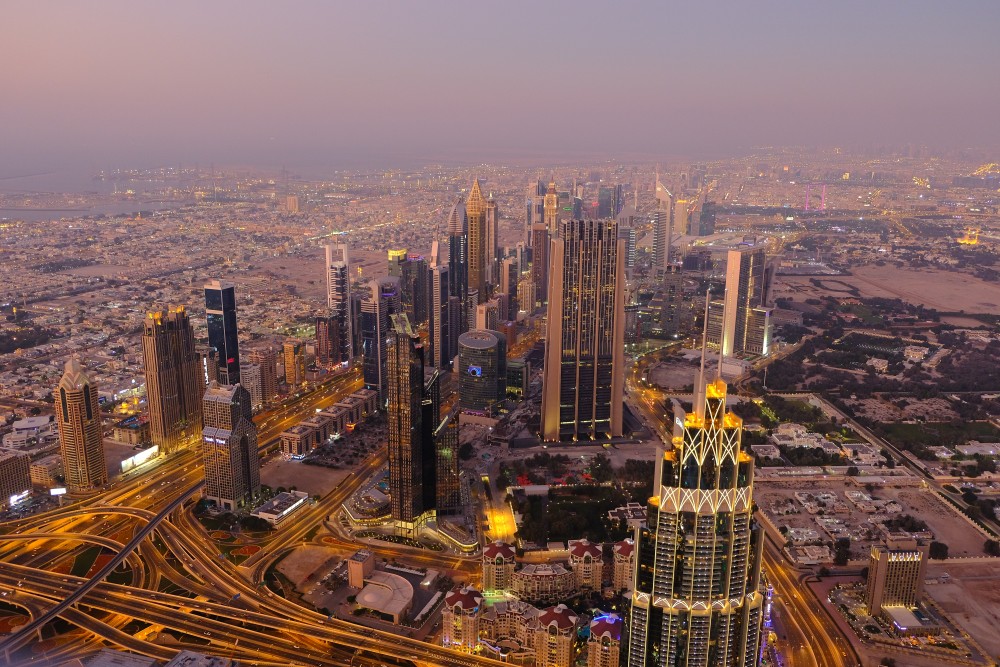 Essential capabilities (and challenges) to get AI right
The report also identifies the eight most recognised capabilities needed to successfully create value from AI, as highlighted by the surveyed executives. Among the top capabilities, executives outlined are AI Leadership, Data Management and Agile Development.
In fact, AI leadership capability is rated high compared with other countries in MEA. As the survey results pointed out, UAE companies have good AI leadership capability, with 24% of executives in the UAE rated themselves as highly competent, 24% as very competent, and 22% as competent. The report indicates that in companies where leaders from the C-suite are driving AI initiatives, the projects have progressed from pilots and planning into development.
As far as data management is concerned, a significant share of companies consider themselves moderately to highly competent within Data Management. Results also indicate that organisations are facing challenges regarding data governance, specifically who 'owns' it, how data is stored, how to access it, and who may access it, which are among the essential questions when working with AI.
As AI-specific regulation is still very immature, regional AI leaders find that a lack of clear guidelines can limit their progress as they cannot factor legislation requirements into their long term planning, the report states.
Upon talking directly to executives from the UAE region and other parts of MEA, one common denominator we noticed emerging among most organisations is the challenge or lack of adequate technology. These technical factors encapsulate data management issues that also affect organisations' strategies for privacy, quality, security and integrity.
Another hurdle is a lack of compulsory regulatory support for data protection, governance, and privacy, which makes it difficult for organisations to maintain good governance practices including data quality and integration. There is no uniform approach and access to best practices for the implementation of data governance programs, requirements in all organisations. And lastly, there's a lack of clarity over the interaction of roles and responsibilities.
However, it's positive to learn that most organisations agreed that AI initiatives will go nowhere without a good data management programme. So there's an acknowledgement of the pivotal role of data management in operationalising AI.
Beyond data governance, the most commonly reported obstacles to using data are organisational silos or legacy systems built for specific purposes, resulting in decentralised storage that limits access.
Apart from data management being an emerging field in the UAE, Agile Development in AI is an area where companies are self-reported to be reasonably skilled, with 39% of surveyed companies rating themselves as moderately competent, and another 43% above moderate or highly competent. This comes as no surprise as UAE focuses their digital agenda on creating paperless offices and smart cities, which strongly rely on an agile environment, where changes can be applied quickly based on the lessons learned, and the time to production in rapid.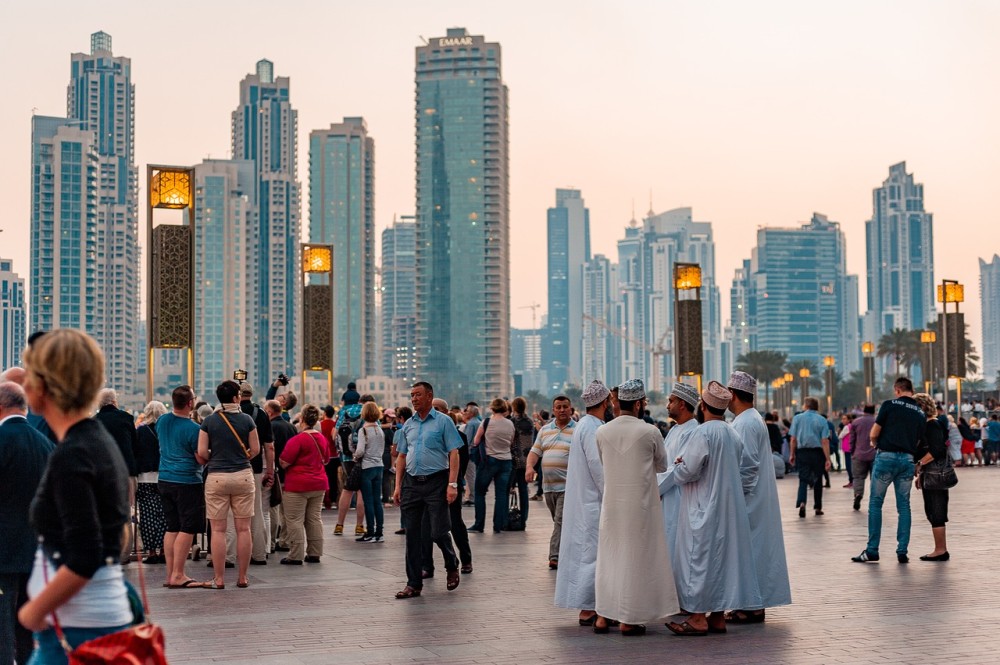 Case Study: Smart Dubai
When discussing AI maturity and deployment in the UAE, we need to give attention to Smart Dubai and their vision. Smart Dubai was founded in 2015 following the vision of His Highness Sheikh Mohammad bin Rashid Al Maktoum, Vice President and Prime Minister of the UAE and Ruler of Dubai, to make Dubai the happiest city on earth.
Smart Dubai's vision for a city where all resources are optimised for maximum efficiency, where services are integrated seamlessly into daily life and where people and information are protected, states the AI maturity report. To support their strategy, in 2016 launched its AI-powered advisor Rashid who answered requests in both English and Arabic. In 2017, they opened their AI Lab that accelerates Dubai towards becoming the smartest city in the world by harnessing the power of machine learning to integrate AI into government services and city experiences.
Smart Dubai aims to digitalise all city services and re-engineering business processes following their vision to make Dubai government completely paperless and 100% digital by the end of 2021 utilising advanced technologies such as AI, Blockchain, Digital ID.
H.E. Younus Al Nasser, Assistant Director-General at Smart Dubai & CEO at Dubai Data Establishment, introduced Smart Dubai's vision at the 5th edition of the Data Innovation Summit 2020 and insight into how they are building their city's data future and boosting the transformation within the Emirate of Dubai.
The Dubai Data Establishment within Smart Dubai is working to enable the creation of new forms of value out of the city data, related Younus Al Nasser. They are doing this by inspiring new realities by harnessing the value of the data to generate good projections, insights and information that can support the decision-making within the city. To achieve this, they have built an environment for innovation founded on proper data governance, supported by city data architecture and infrastructure and delivered by Ecosystem engagement of government constituents and the private sector.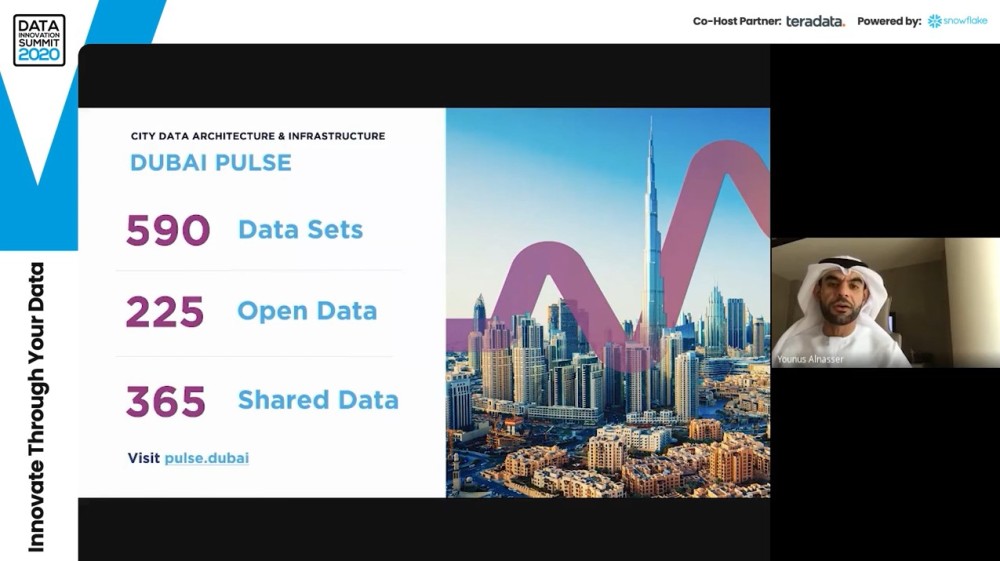 As such, Smart Dubai is one of the leading organisations driving the most ambitious and comprehensive data initiative on a global level, summed up Younus Al Nasser.
In terms of data governance, Younus Al Nasser emphasises that they have created balancing innovation potential while protecting privacy and value, incorporated into four distinguished initiatives:
Data law – Dubai is one of the first cities in the world to adopt a law governing the exchange of information within the city of Dubai. It is embodied in
Data policies address areas such as data classification, data confidentiality, data security, data access rights, etc. reflecting the data obligations of everyone involved.
Data standards incorporate the law and policies in a simplified form and are implemented by organisations that drive data initiatives.
Private sector data strategy regulates the confidentiality of the public sector while including them in the transformation.
Apart from their data governance, Younus Al Nasser described in-depth their other initiatives taking their government mechanism on an advanced level. One of the most distinguished is their City Data Architecture and Infrastructure – the digital backbone of the data exchange Dubai Pulse – which hosts their public sector data.
Looking ahead to their 50-year milestone, Younus Al Nasser said they will continue with the same ambition and explore other opportunities. The ultimate goal is to transform Dubai into the smartest city by creating city-wide experiences to inspire new realities with an aim of achieving a happier life for all.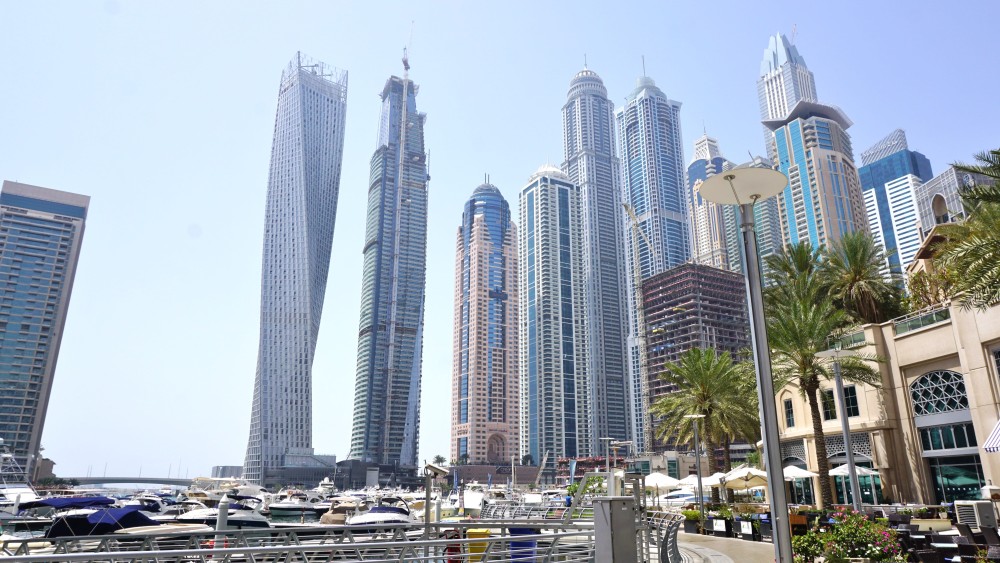 PoV: Data maturity and cultural impact on data & analytics in MEA
From the Emirate of Dubai, we are travelling to the northernmost Emirate of Ras Al Khaimah. Ziad Doleh, Former Deputy General Manager at Electronic Government Authority of Ras Al Khaimah (RAK) shared his views on the data maturity in the MEA region as well as the cultural impact on data and analytics in an interview before his Data 2030 Summit presentation.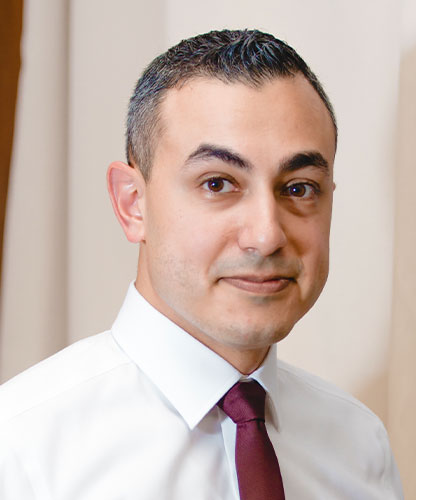 As Ziad explained, although it's no secret that China, the USA, and parts of Europe are leading in this area, the MEA region is quickly catching up. "In the UAE in particular, there is a huge effort in the data & analytics area which is boosted by a need to compete and differentiate ourselves from others. The great achievements in UAE are driven by the leadership of the country, their ambition and passion for excellence," highlighted Ziad.
This is the reason UAE is moving aggressively forward in the data & AI area. Their extraordinary efforts are evident in the first-ever appointment of Minister of State for Artificial Intelligence and the world's first graduate-level, research-based AI university Mohamed bin Zayed University of Artificial Intelligence (MBZUAI). All this reflects the vision of the UAE and its journey towards data transformation, stated Ziad.
The culture of the region also has a huge impact on data maturity, stated Ziad. The MEA region has been unfortunately negatively affected in this regard. The politics and destructive wars in the past have negated any data progress, but recently things have been looking up and there has been significant progress, stated Ziad.
Ziad's Data 2030 Summit session will provide more information on MEA culture & data utilization in analytics, MEA investments in data, using data to achieve resilience and sustainability, and tips on how to improve MEA data.
What's next?
Join the best of the Data Community at the Data 2030 Summit aimed at enabling faster Data Innovation and AI deployment across the enterprise by setting up a modern Data Management strategy and platform for the new decade.
The special online edition of the summit for the first time will unite two regions – The Nordics and MEA – on a single platform for unique networking, benchmarking and knowledge sharing experience.
Don't miss the opportunity to hear from senior data management practitioners from Electrolux, Scania, Finnair, Hugo Boss, Husqvarna, A.P. Moller – Maersk, Emirates NBD, Handelsbanken UK, Grundfos, RAK, Kone, Axa XL, Telenor, Helen, GAC, Walter Group and many more.