The national-wide and cross-industry disruption happening 8 months has resulted in an ever increased production of online events through which companies are keeping the sense of community.
As safety measures are prescribing for people to avoid physical gatherings, online platforms are a vital channel for experts and attendees alike to gather in an online environment to share knowledge and participate in networking activities. We are fortunate to have technology that enables us to transcend locations and join peers from different regions to partake in an immersive knowledge-sharing experience.
Social media and online channels are inundated with an abundance of content to choose from. But as our time becomes more limited, there's a growing need for an experience that goes beyond traditional event learning concepts and one that provides pure solution-driven peer-to-peer networking and benchmarking on need-to-solve topics and trends.
Online conferences typically feature keynote speeches, experts talk presenting information within a specific area of expertise, and panel discussions including multiple people with knowledge of a certain subject matter conversing with each other for the benefit of the audience.
However, one overlooked, but a much-needed feature of online events are roundtable discussions. Let's explore why roundtable events provide a more powerful, focused and valuable online learning experience for attendees.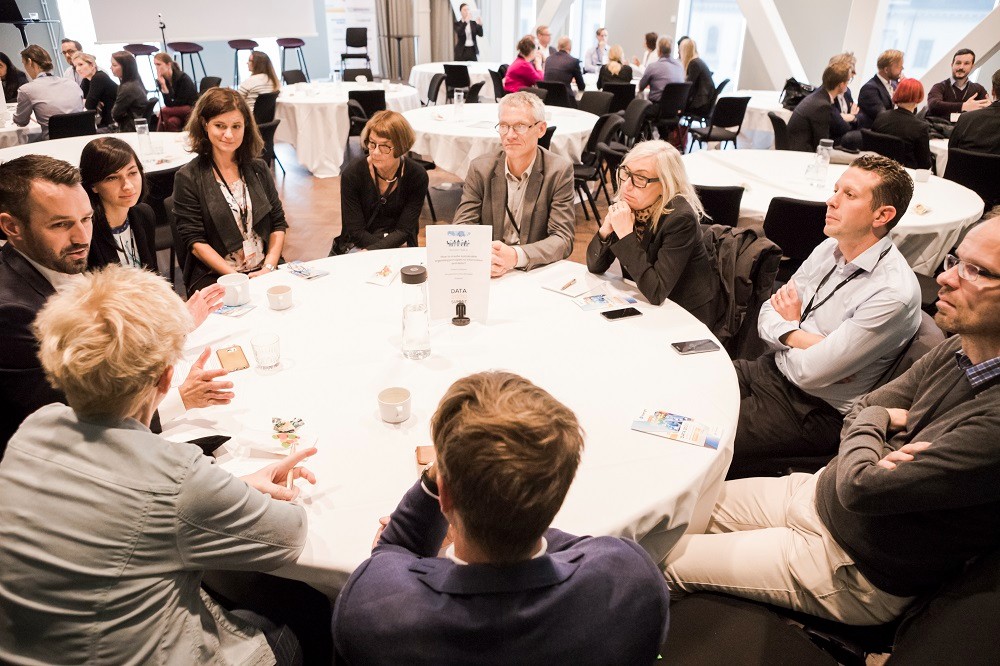 Why roundtable-based events are better than traditional online events
Instead of unilaterally hearing one or two people talking, roundtable discussions allow attendees an opportunity to actively participate in the discussion and chime in with their views, experiences and questions.
Learning from peers
Hearing established experts in the field is, of course, a great learning opportunity, but enabling the audience to come to the other side of the table enriches the discussion and establishes transparency.
With roundtable discussions at events, the knowledge does not come only from one point, but all people participating in the discussion can offer valuable insights and gain perspective from their peers. This puts more ideas on the table to solve a challenge and all attendees can walk away with a broadened perspective on the subject matter.
It's proven that peer-to-peer is the most effective form of adult learning because it provides knowledge that is of immediate application in our everyday work or life.
The floor is open to different points of view
Furthermore, as more attendees are enabled to participate in a conversation discussion, many different points of view can be brought forward. Roundtable discussions foster honesty between attendees who have had various experiences with the subject matter.
In this way, roundtable discussions allow for a more natural flow of exchanging information compared to the rigid format of Q&A sessions after speaker presentations.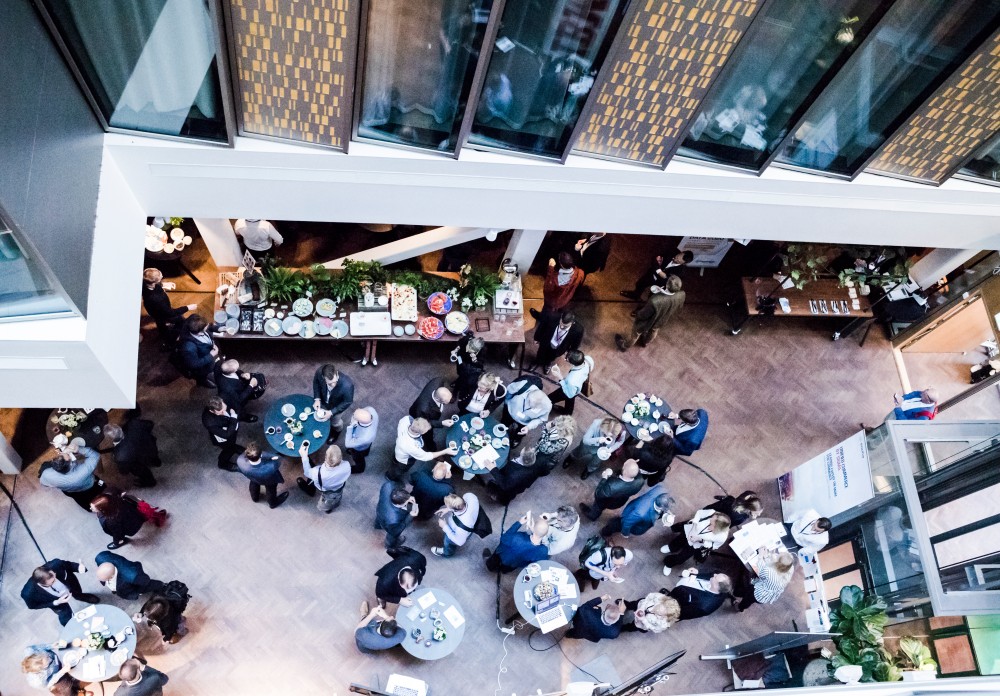 Breaking down hierarchies
One crucial advantage of a roundtable event is that it breaks down the hierarchical ladder typically found at traditional events. Although it's organised in an online format, the concept of roundtable discussions brings all participants on an equal footing and encourages them to speak up.
Of course, there is a moderator who helps keep the flow of the conversation, but they only intervene if there's a need to encourage participants and maintain a positive dynamic in the conversation.
Data 2030 Summit – a strategy roundtable event bringing the best from the Data Management community
For all the above benefits, the Data 2030 Summit is envisioned as an annual strategy roundtable event gathering the Data Management community in one platform to discuss ways of enabling faster Data Innovation and AI deployment across the enterprise by setting up a modern Data Management strategy and platform for the new decade.
The 2021 program focuses on the most business-critical Data Management challenges as well as the latest methodologies, strategies and tools used by organisations to address those challenges. The program is divided in three days, each day focusing on a specific topic.
Part of the many newly introduced features of the 2021 edition, the Data 2030 Summit offers Interactive Roundtable Discussions which are in the focus of the event structure, as the description reveals.
During the main three days event, through the event app, the delegates and partners will have the opportunity to join a topic related to roundtable discussions moderated by experts and speakers. All roundtables are 45 min and can host a total of 8 participants, including the moderator. This small group setup incentivises deeper conversations and allows all participants to have an opportunity to share their thoughts on the area.
What is especially exciting and unique about the Data 2030 Summit is that for the first time it unites two regions – the Nordics and MEA – for a unique cross-regional and cross-industry benchmarking and networking.
Apart from the 3 main days, we start the event with a 100-minute pre-event data introduction and innovation roundtables for all participants across all regions.
The idea is to get delegates and partners acquainted with each other as well to start the event with challenge description, innovation and collaboration. All roundtables are in a duration of 45 min and limited to 8 participants each. After each roundtable delegates rotate and join another table.
As for the overall theme of the summit, the programme focuses on the most critical pillars that support future enabled AI-driven Data Management strategy: Data Governance & Data Quality Day, Cloud-Enabled Modern Data Platform Day, DataOps (Nordic Track only) and Master Data Management (MEA Track only).
To maintain the networking and knowledge-sharing experience, the summit is limited to a maximum of 200 participants per region.
Secure your spot today!