As early as 2006, Gartner predicted that 90% of organisations would fail in the efforts to implement data governance. And today, these predictions have become reality. According to David Dadoun, former Senior Director Business Intelligence and Data Governance at Aldo Group, currently Head Of Enterprise Data and Business Intelligence at Ubisoft, only 10% of organisations that have deployed data governance are going to get any value from it. This leads us to ask: why is that?
Reasons why companies fail with data governance
We can learn a lot about the reasons for failure by comparing how success looks like. Aldo, the fashion footwear and accessories global brand, put in their two cents by sharing their data governance story. With his years-long experience working on data governance, MDM, business intelligence and advanced analytics at Aldo and elsewhere, David Dadoun delves into the reasons why companies are failing with data governance. He covers the crucial reasons for failure and shares best practices for successful data governance.
Understanding what data governance is
"One reason is not knowing what actually data governance is," starts David. But he admits that it's not so easy to get down to what it actually is. There are hundreds of definitions and although they are true and legitimate, they are complex and tough to understand by regular business users. To make it easier, David simply defines it as "just preventing people from doing stupid things with data". This is what data governance is its core, but it is executed by putting processes in place, control, auditing, training, educating.
One reason why companies are failing is not knowing what actually data governance is.
Understanding it is not enough, you need to create a strategy of how to deploy governance in your company, David emphasises. Aldo's strategy included creating items around data governance:
Set up objectives – S.M.A.R.T. objectives that help understand if your governance programme is successful.
Set up goals – which go hand-in-hand with objectives. E.g. having an X% completeness of a specific data element by a certain timeframe.
Strategies – underlying activities that will support you in obtaining your goals and managing your objectives.
Tactics – once you have defined your strategies, you break them down into tactics.
Measures – for every tactic based on which you can establish whether you've reached an objective.
These items are structured in a never-ending loop which helps you continuously improve your data governance as new data comes in and your business evolves.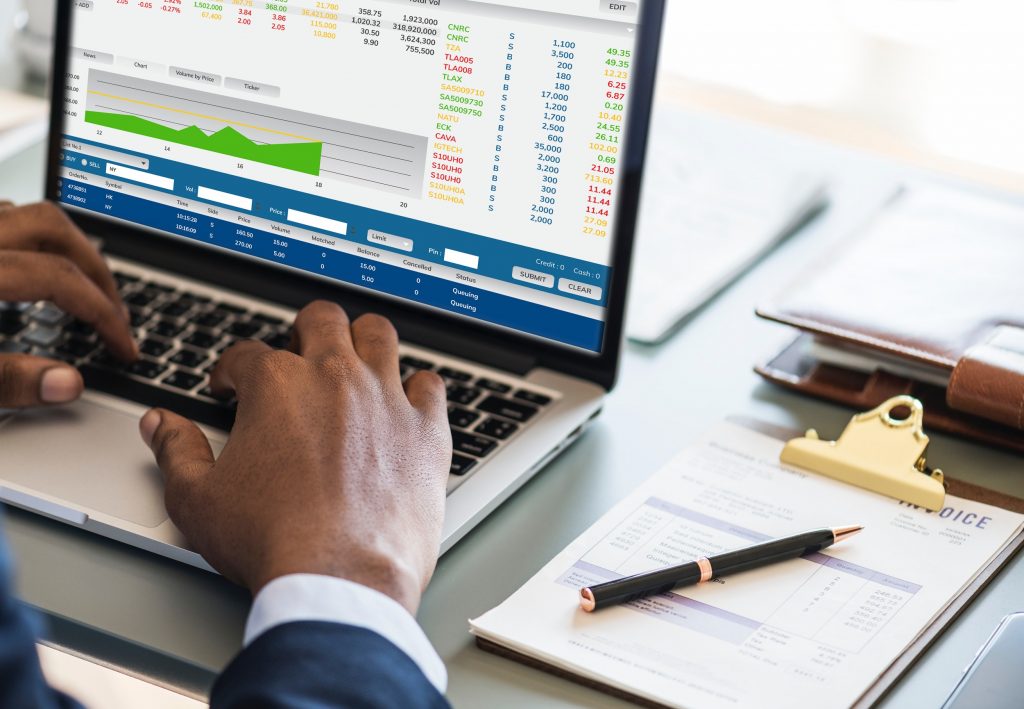 Executive sponsorship
If you want to implement a successful governance strategy, you need to have strong executive sponsorship. Data governance is not just a project that is implemented only once, it should become part of the routine of business users. And you need a sponsor in the right place to back you up with it. But in order to have them on board, you need to educate them first, have them understand the benefit of it. When they are aware of the benefits of implementing data governance, executive sponsors will themselves evangelise your initiative and share the benefits.
Another reason is that Implementing data governance means changing the way people interact with, collect and create data, do their job – oftentimes changing existing processes. It's inevitable that you are going to come across resistance. This is why having an executive sponsor that will support you and has an established authority within the organisation is a crucial requirement for successful data governance implementation.
Where is data governance deployed?
Many companies start implementing data governance in IT and think it fits there, but that is not correct. Data governance should be close to the core competence of your business. When we consider who creates, uses, makes decisions on and is impacted by data – different business users – then it's logical to have data implemented in the business.
If you are a software company, it makes sense to have data governance in IT. But if you come from banking, retail, manufacturing data governance should be close to the heart of the business. And lastly, there is no one-fits-all strategy, but data governance should be adapted to the industry of the organisation and the organisation itself.
Data governance is about communication
"80-90% of data governance work is based around communication," David asserts. It should be built on education and bringing people on board. And in order to have them on board, you need to explain what's in it for them. If they are to change the way they have been doing their work thus far – and remember people don't like change – they need to know how they will benefit from the change.
80-90% of data governance work is based around communication.
Trying to boil the ocean
When we are talking about data governance, people have delusions of grandeur and try to boil the ocean. Organisations have plans to deploy data governance across the enterprise and master all data elements. "But if you try to boil the ocean, you won't even warm it up," advises David. The reality is that companies have limited resources, budget and number of people that can work on an initiative at any given time.
You need to start with a small initiative so you can prove and show the value of it. David refers to this approach as "stealth governance", which is a gradual way of introducing data governance and gives people time to get used to it.
But if you try to boil the ocean, you won't even warm it up.
Aldo's stealth governance case study
Showcasing the two last points, David gives an example of a stealth governance initiative they implemented in Aldo. They transformed the product quality control process which consisted of manual data entries into Excel which, as expected, risked data inconsistency, accountability and auditing. But when he pushed the initiative, David didn't focus on the challenges in then-current process, but put the accent on improving data quality and data analytics, which he knew was the director's end goal in the first place. Also, David emphasised that changing the process and improving the data quality would result in reducing manual work for inspectors. With having more available people and resources, they would be able to expand the number of inspections at no additional cost.
The end result is an audit app that streamlined their quality control process with standardised data entry forms, quality control over the data and full auditing control over the data generated throughout the process. Once all the data is entered, it's automatically taken to the cloud without the need for manual manipulation of data and creating PDF and Excel reports. Thanks to this, they are able to detect defects instantaneously on the app without having to wait 2 days for the analysis results.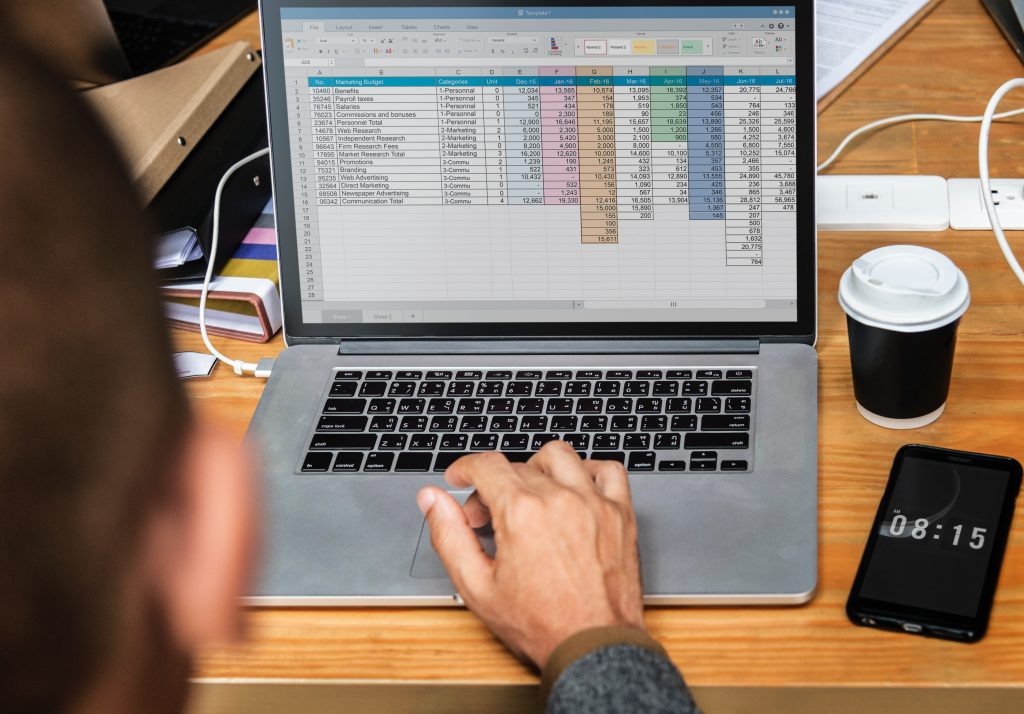 What's most important the data is updated to Aldo's BI data warehouse in the real-time and is governed by the data warehousing team. For their part, they will be able to run predictive analytics, find patterns and trends, and visualise issues with trusted data coming from a governed data source, which results in insights for all business users. The initiative was small and inexpensive, but it resulted in a 1500% in ROI and governance over their data captured throughout the process.
Buying software to do the work
There is a misconception among companies that buying some software alone will do for data governance for you. You have to have the processes and people in place before the technology layer is introduced. However, once you have a governance mindset, tools can help you automate the process, David explains.
Creating a Charter
David defines the data governance charter as a kind of business plan for the data governance programme. He advises including key success factors in it besides the other items to make sure executives are on board with what it takes for your data governance programme to be successful.
Brand your initiative
For companies working in a creative and fashion industry like Aldo, "governance" as a word may not be particularly attractive. If your company comes from a similar background, branding your initiative will help you align it with your company's culture and bring employees on board with it. Meet with your marketing or branding department and ask them to unleash their creative energies to come up with a sexier name for your data governance programme.
Final thoughts
As a takeaway from Aldo's story, we are sharing David's advice for companies that are just starting on their governance journey: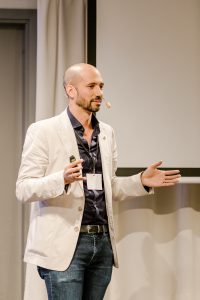 "Companies should start to treat data as an asset – actual, legitimate, value-added asset. They should just start trying, go for it, take a step, build a model, work with a consulting firm that has experience in the domain, attend conferences and events where people can give you feedback insight into how they've done it and where they've had challenges. Ask questions and don't be afraid to try.
But don't try to go too big too fast either. If you try to boil the ocean, you won't even warm it up. Start with a small initiative, prove the value with a "quick-win" type mentality and build credibility for the desire to be more data-driven. As you build that credibility and win those quick wins, you are going to garner more support from your executive management to move forward and be more data-driven."

But don't try to go too big too fast either. If you try to boil the ocean, you won't even warm it up. Start with a small initiative, prove the value with a "quick-win" type mentality and build credibility for the desire to be more data-driven. As you build that credibility and win those quick wins, you are going to garner more support from your executive management to move forward and be more data-driven."