This week, we had the pleasure of hosting the 3rd edition of the Maintenance Analytics Summit, the first time in a virtual setting. Traditionally the Maintenance Analytics Summit brings together maintenance professionals, experts, practitioners, and enthusiasts who are eager to learn from the latest and most innovative methodologies, tools and case studies in data-driven maintenance and advanced data analytics.
This year's event theme was Towards AI-Powered Maintenance which emphasises the advent of the new industrialisation decade of modern Data and AI Innovation, with a focus on Industrial AI.
The agenda offered insights from domestic and international speakers who presented practical examples in improving and optimising their maintenance programmes by utilising machine data and advanced analytics.
The virtual Maintenance Analytics Summit featured some really distinguished names coming from companies-leaders in predictive maintenance, condition-based monitoring, asset management and IIoT, such as Scania, Seco Tools, DSB Digital Labs, Nilfisk, Baker Hughes, Cameron, Airbus and Palo Alto Research Center. With no further ado, we'll go over what was discussed at the virtual PdMA Summit this year.
Diego Galar, Chairman of the Maintenance Analytics Summit, opened the event with an overview of the current unprecedented COVID-19 situation and the role of maintenance analytics not only in Industry 4.0 but also in mitigating the consequences of the crisis. The COVID-19 pandemic presents what data practitioners refer to a "black swan", said Diego. It will trigger many developments in industrial technology, where maintenance will have a key role. However, Diego pointed out that this is not the first case of a black swan that maintenance has to deal with. "The history of maintenance is dominated by black swan events," said Diego referring to events that have had high, catastrophic impacts on the world, like the Fukushima and Chernobyl nuclear disasters.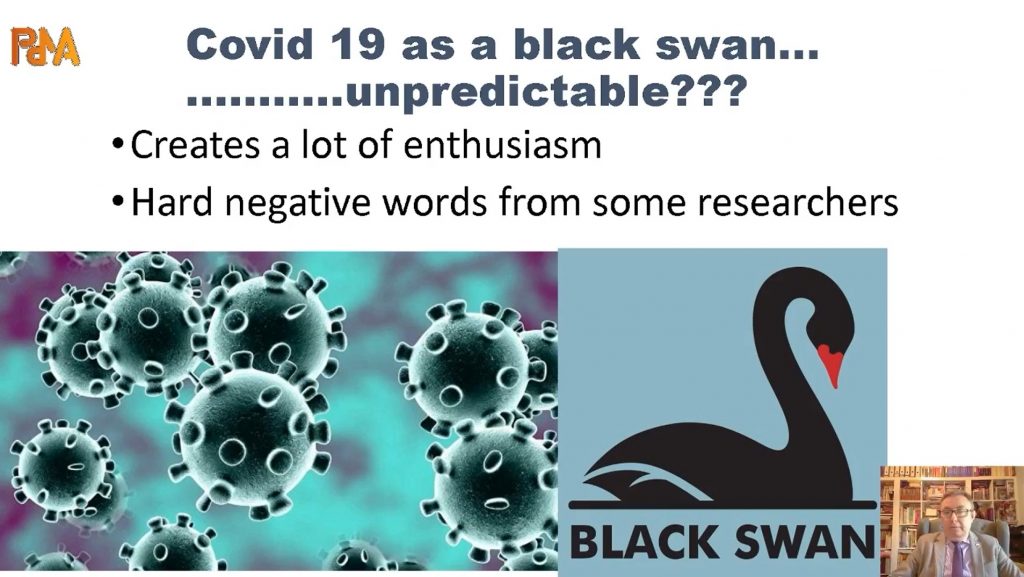 Diego called for a change in the maintenance paradigm. Maintenance should encompass the data-driven maintenance, the domain knowledge and the surprise that comes with black swans under one perspective. Including these very rare outliers in our models will make our predictive system more robust and resilient and place maintenance in a central role for the next generations in predicting black swans.
Diego further emphasised that the way forward for maintenance analytics is industrial AI as a foundation for cognitive maintenance and automated decision making.
Further on, Hamid Al-najjar delivered his work on Asset life cycle management based on a ten metrics approach. Hamid identified the ten metrics that give a holistic picture of asset management: 
Maintenance
Reliability
Availability
Maintainability
Supportability
Operation
Environment
Safety
Economy
People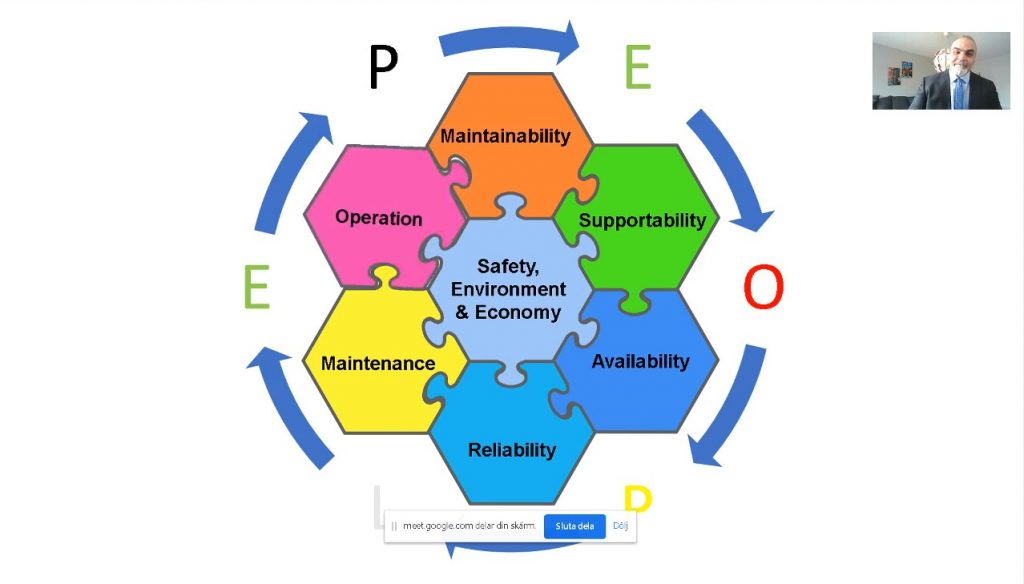 He sees these metrics as the pillars on which the asset rests. If any of them fails, the asset gets damaged, and its life cycle is disrupted because the pillars are interconnected and interdependent. Implementing the ten metrics approach allows companies to avoid silos and start working horizontally. Moreover, the working culture transforms from a customer-supplier relationship into a partner relationship. But people are the most important asset that should be considered because they drive everything, emphasises Hamid.
Next up, we welcomed Julian Zec who presented on How to Develop a Predictive maintenance programme aligned with the business value. He stated that his motivation to deliver a presentation on this topic is because he has seen many good predictive maintenance initiatives created by engineers failed or struggled because they were not correctly received by business development and they were not properly aligned with the business value. In maintenance optimisation programmes, there are three main stakeholders:
Engineers who create the solution, maintenance procedures and tools, and analytics.
Field services/clients who are using the solutions and tools, and who should find them usable and valuable.
Business development who are looking if the solutions give the necessary ROI and the right value for the investment.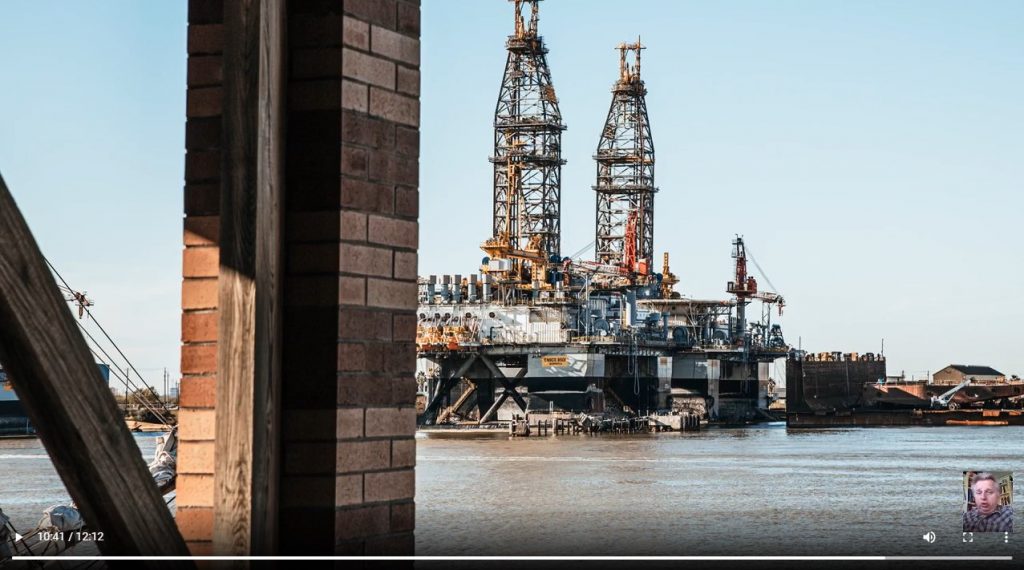 All three stakeholders must be involved in the development and implementation of predictive maintenance programmes. Julian explored three approaches to achieving this: by applying brute force or directives from business development, collaborative by doing PoCs and having a common vision. Julian highlighted that companies should define the final goal of the initiative, set clear deliverables and align it with the three pillars of PdM.
Niklas Olsson showcased Scania's maintenance and data-driven update journey in developing and deploying their condition-based maintenance programme. When they started developing their condition-based maintenance programme, Scania focused on the value. While for their customers find value when their vehicles are on the road, transporting goods, Scania sees value when customers vehicles are not on the road and they are being serviced.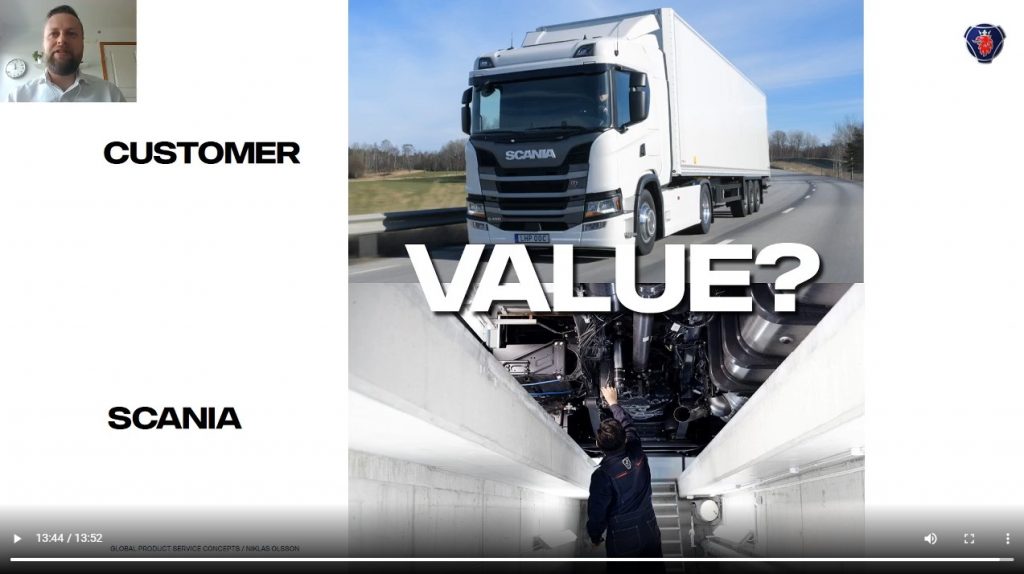 Scania adopted their condition-based maintenance programme with the introduction of their latest model of trucks in 2016. Their flexible maintenance programme offers clients customised service and maintenance in a global and scalable model.
How does a manufacturing company become a brilliant factory with the help of data analytics? Renato Magliacani and Federico Puccetti from Baker Hughes unravelled their journey towards becoming a data-driven factory with a core of a cross-functional team of data scientists and manufacturing engineers – named the Manufacturing Intelligence Center (MIC), who work hand in hand in generating insights from the data gathered from manufacturing equipment.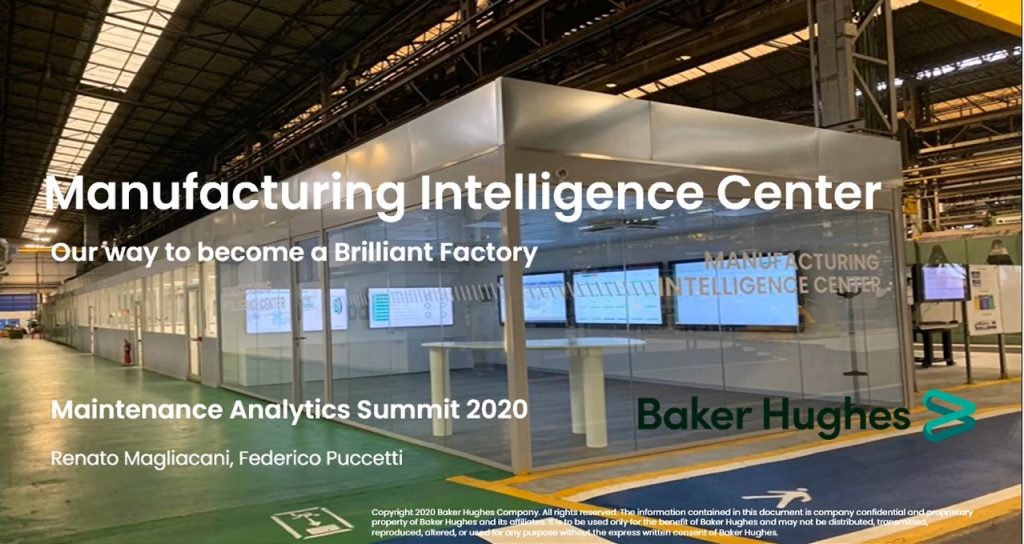 Their Manufacturing Intelligent Center involves digital technology, operations and process & tools. Renato explained in detail all levels of their MIC platform. Federico followed with a description of Baker Hughes's journey with the maintenance operations system, which is based on the knowledge of their maintenance experts. He also gave a step-by-step overview of their predictive maintenance operations, as well as the capabilities and benefits it provides. Renato wrapped up their presentation by explaining that they see Industry 4.0 as a journey, not a software product that can be installed, but a mindset that needs to be adopted.
From predictive and condition-based maintenance, we shifted to a crucial social matter where technology and IoT can have a significant impact. Victoria Chudinov taught us that IoT could save lives on the train tracks. She related the learnings from a project they implemented at DSB Digital Labs for saving lives from accidents and preventing suicides by train collision.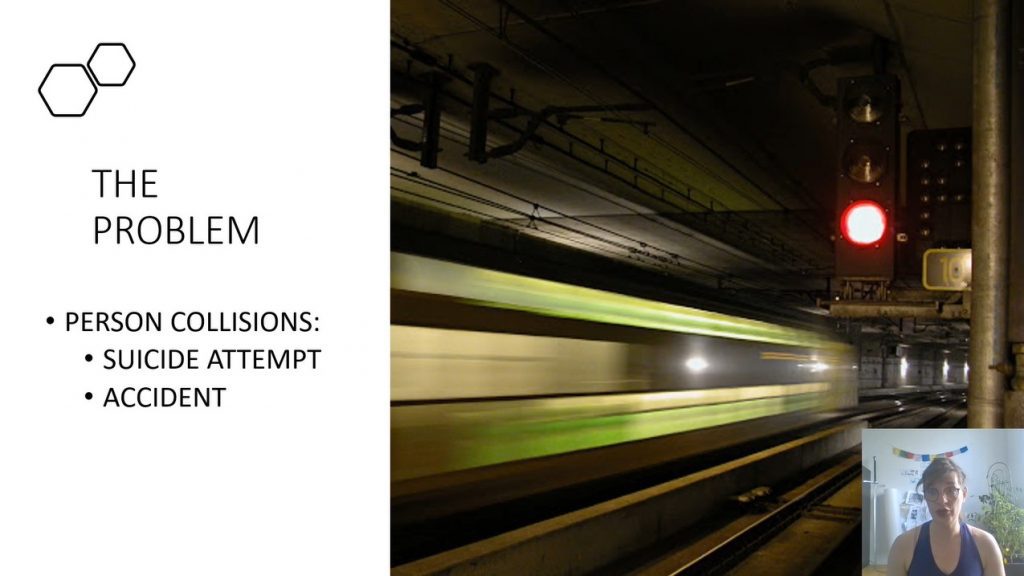 When trying to come up with a solution, they focused on two fundamental problems: how to prevent unauthorised access to the track and how to help suicidal people on train stations or the train tracks. The conventional, simplest and cheapest solution is to put up fences and barriers. However, when they prove not effective and are not enough, we have to start using tech, IoT, sensors, algorithms and analytics to come up with a solution, stated Victoria. She delivered a detailed rundown of the solutions they have tested like: motion or light-triggered sensors, cameras with object recognition, heat sensors and complex algorithms that analyse human suicidal behaviour, and highlighted the benefits and challenges of each. Victoria also shed light on the ethical and privacy aspects of tracking human behaviour and facial recognition.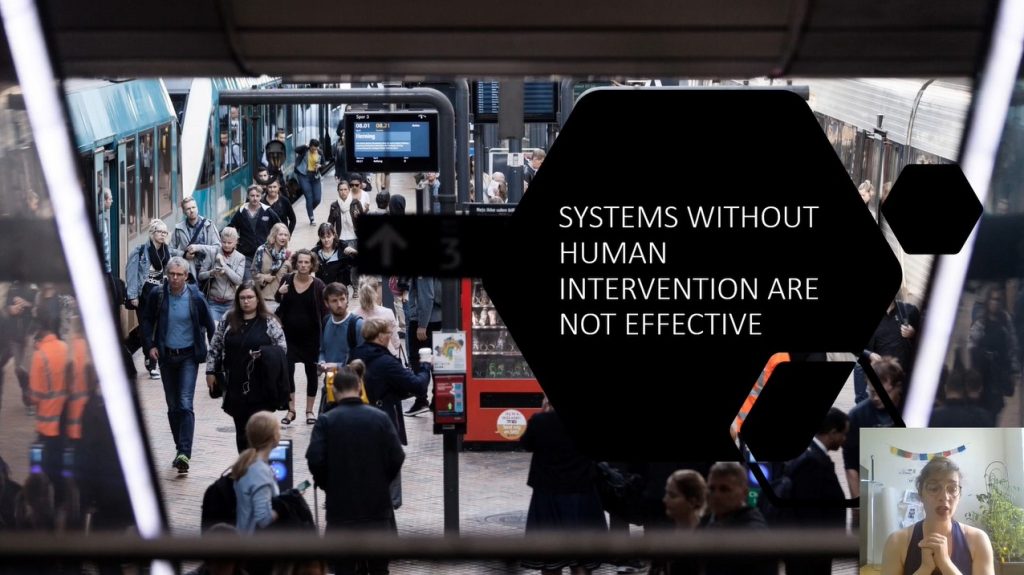 However, all solutions contain the human side of the problem, as Victoria named it. It's related to the question of which institution should take action in the critical moment: traffic control, police, the hospital, station personnel. The most valuable takeaway was that systems without human intervention are not effective. If there's no one to act on the sensor or alert, all efforts are in vain.
From the train tracks, we moved to the soaring heights with Dr. Sarah Andreas and her work on Time Series Anomaly Detection with Deep Learning. As Sarah highlights, aircraft are very complex systems that operate in an extremely interdependent industry. Although the regular maintenance checkups and procedures that guarantee aircraft and passenger safety, there are some minor anomalies related to oscillations of a valve that causes wear and tear. These minor anomalies could still lead to reducing the aircraft lifetime and cause delays in flight operations, and that's why it's crucial to be detected on time and fixed.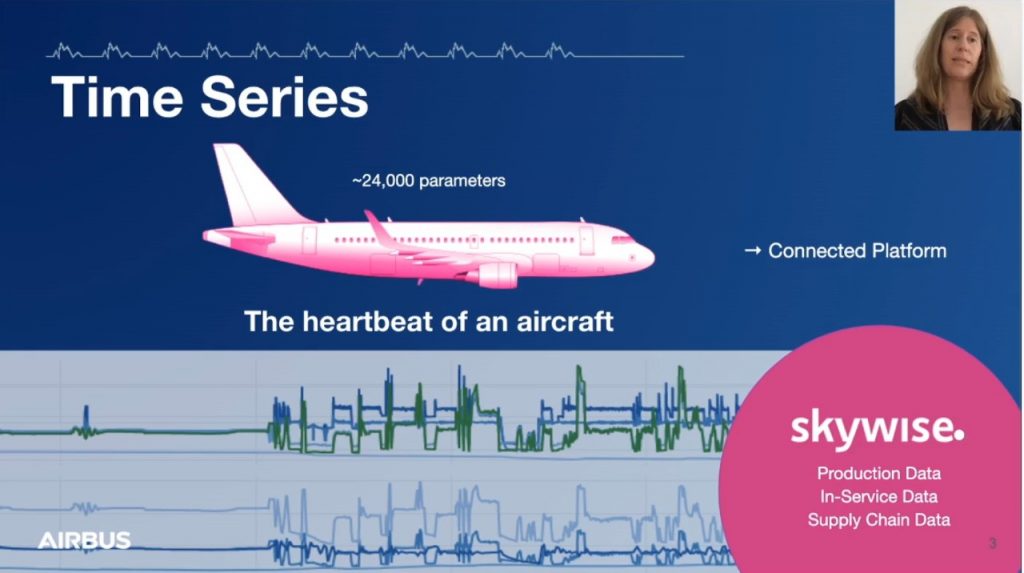 In order to be aware of the aircraft health at all times, Airbus is working with time series data collected from thousands of sensors. "Since there are many sensors all over the aircraft, this data is very valuable and could be considered the heartbeat of an aircraft, similar to the ECG of your heart taken by the doctor," stated Sarah in an interview for Hyperight. Relying on time series, they look for small, context-dependent deviations from normality. Sarah described the state-of-the-art statistical and deep learning approaches they use to solve this problem, as well as how they train their models.
Konstantinos Michail took over to talk about Nilfisk's Predictive Maintenance through the Cloud-based Approach. Although Konstantinos has had experience with several predictive maintenance projects, he admitted that it is hard even if you have the right tools in place. The common reasons for failures are lack of architecture, poor data quality, but the biggest is the lack of organisational culture to advance from condition-based to predictive maintenance. Moreover, data silos and lack of cross-functional work put an additional wrench in the works.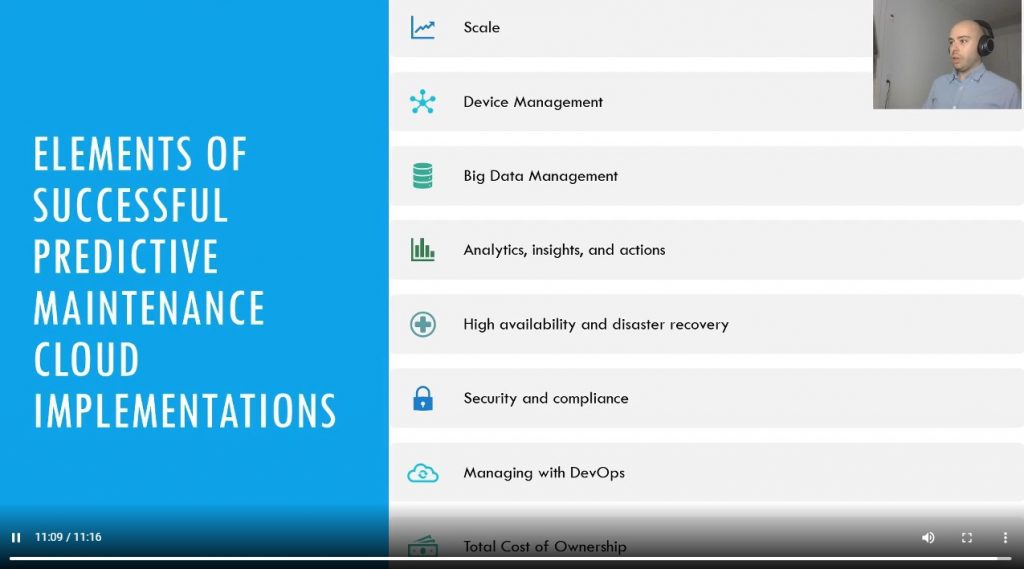 Opposite to the above scenario, Konstantinos shared the elements of a successful predictive maintenance cloud implementation. "In essence, predictive maintenance is an IoT project", claimed Konstantinos. He related in detail the challenges and pitfalls of all elements of a predictive maintenance cloud approach. Moreover, he advises on how to choose the best cloud service provider based on what they offer.
Last but not least, Kai Goebel provided insights into AI in Prognostics and Health Management. He first gave a high-level overview of AI, and Industrial AI and the pain points it addresses such as value creation, productivity improvement and insight discovery. Kai also listed the main goals of AI transcend predictive maintenance at several levels. Switching over to prognostics, he described the type of events that could be of interest to the system and the goal of prognostics. He included some insightful examples of AI methods and algorithms used in prognostics.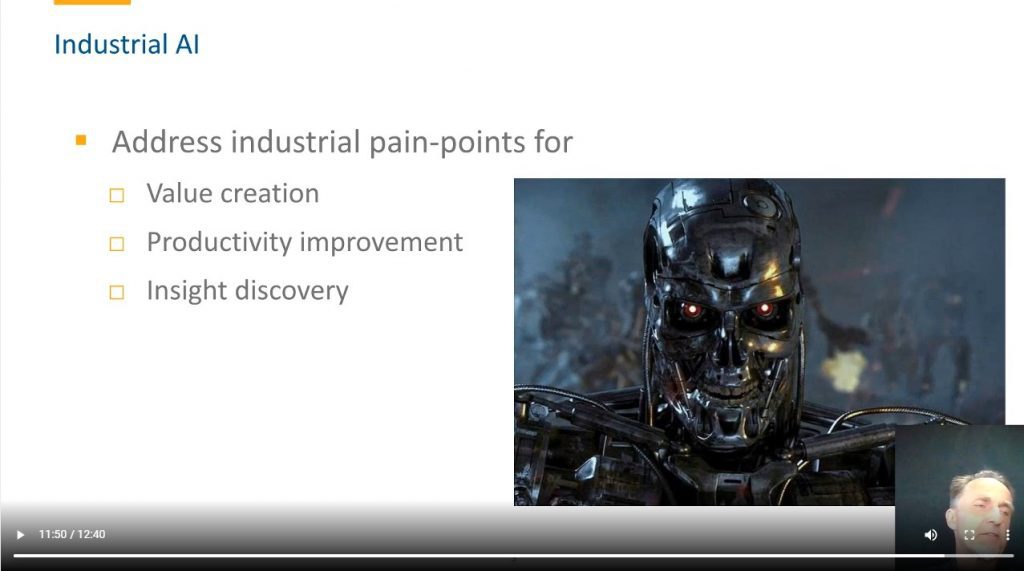 Lastly, Kai pointed out some new trends of AI in prognostics, such as hybrid prognostics and prognostics fusion. As a conclusion, he stated that Industrial AI has been used for a long time, but its popularity comes and goes like the tide. To make sure we don't fall hard from the tip of the hype cycle, Kai recommends that we manage our expectations and refrain from pre-selecting a technique before defining the problem.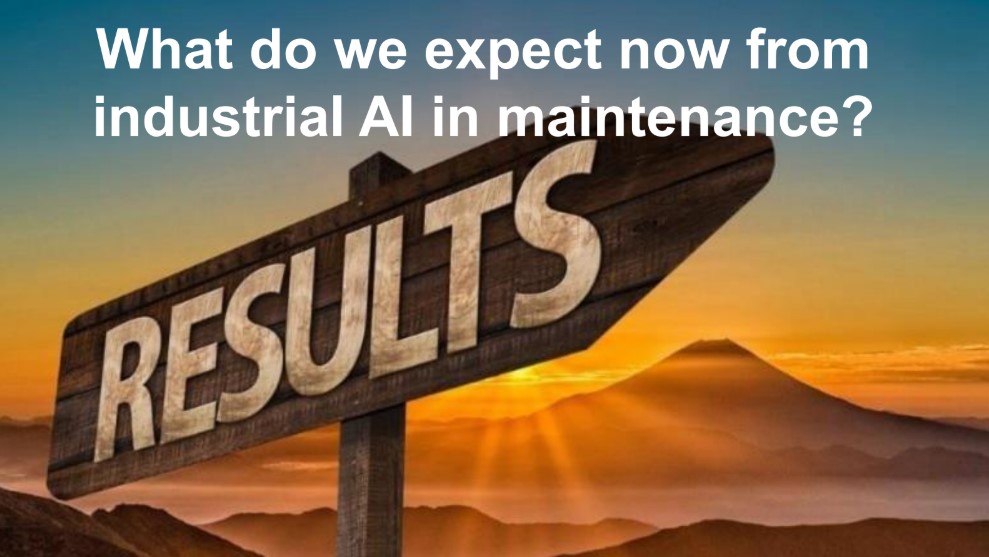 Diego Galar again took the virtual floor to summarise this year's topics and set some expectations for the next one. Some of the main points he referred to were digitalisation as the foundation for maintenance as a discipline and Industry 4.0 as the trigger for its changing role in the industry. Diego also touched upon the revolution of AI in the industry and Industrial AI. The future for maintenance is not looking at what has happened or what is happening, but looking forward into the future and seeing what will happen.
See you next year for Maintenance Analytics Summit 2021, hopefully in line with May 13, with many new, exciting and innovative topics!
Welcome to the Maintenance Analytics Summit 2021!