Leveraging data as an enterprise asset holds massive potential for improving business process efficiency, managing risk, and above all for inventing new business models, new customer experiences, and entirely new markets. To take full advantage of the power of data, enterprises need an outcome-driven data strategy and a robust data platform to support the transformation.
Andrew Joss, Head of Business Value at Informatica, shared his first-hand experience with the fundamentals that underpin a successful data strategy, the evolving role of the CDO he witnessed over the last several years, how cloud-native MDM can drive greater business value for you, as well as his advice for companies looking to modernise analytics in the cloud.
Andrew Joss will be speaking at the upcoming TPO33 dedicated to Chief Data Officers and Senior Data Management leaders, on the Data Culture. One you need one, now, and moderating roundtable which will bring forth and address the most pressing challenges for CDOs and senior Data Management leaders.
Learn more about the TPO33 CDO
Hyperight: Hi Andrew, we are thrilled to welcome you and Informatica as our co-host partner at the first TPO33 event scheduled for the 21st of April. To start, please give us a short introduction about yourself, your background and your role at Informatica.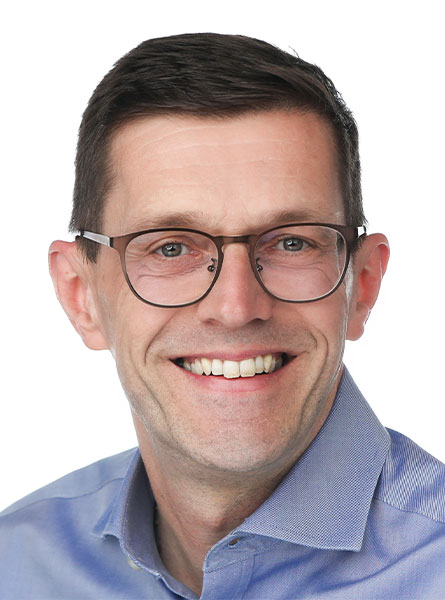 Andrew Joss: As Head of Business Value for Informatica across EMEA and LATAM, I am responsible for developing the business value strategy and delivering business value assessments for the region's largest customers.
I've been helping customers across various sectors, including financial services, retail and the public sector, better understand, implement and benefit from enterprise technology for over 30 years. Over this time, there have been significant shifts in technology and advances in what's possible, however through it all the fundamentals of business value remain. Does this technology solve a real business problem? Does it improve the way a business operates, and does it contribute to value realisation for the organisation?
At Informatica, we've been helping customers leverage their data for more than 25 years, and today, we're focused on helping enterprises accelerate their journey to the cloud.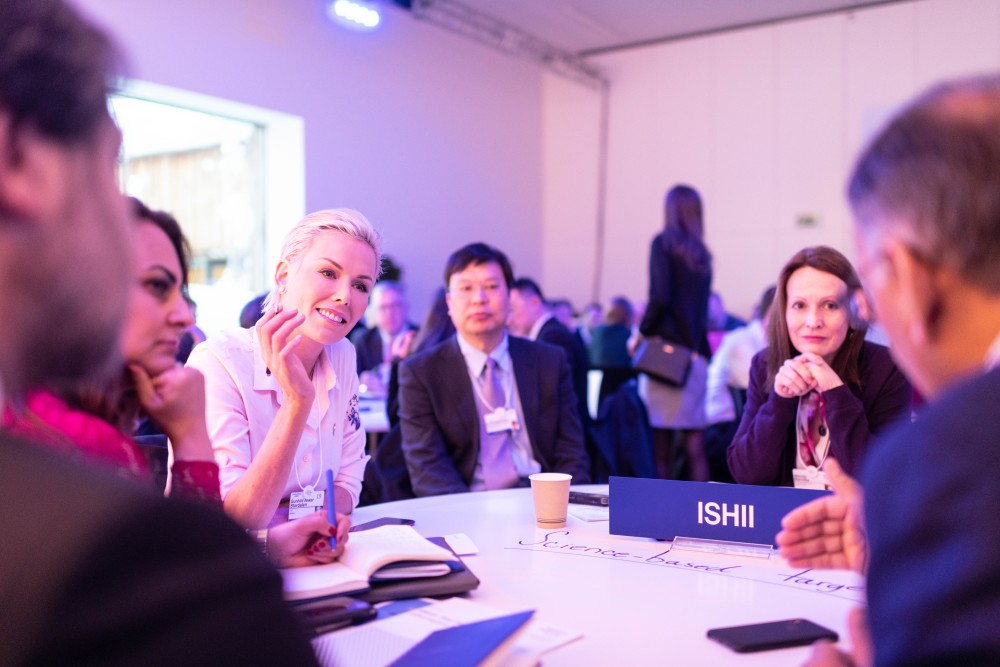 Hyperight: One of the central topics of TPO33 is implementing an effective data strategy, which is crucial to be able to leverage data as an asset and harness its value. What are the fundamentals of an effective data strategy?
Andrew Joss: Enterprises of all sizes are recognising the power of harnessing their data. As consumer demands change and as data volume and complexity accelerates, so does the potential – for improving business process efficiency, for managing risk, and for the biggest wins of all: inventing new business models, new customer experiences, and entirely new markets. Leveraging your data isn't just about supporting the business—it's the future of the business. But these changes create a challenge: No enterprise can do everything at once. To effectively harness the power and value of data, enterprise's needs an outcome-driven data strategy and a robust platform to deliver it.
As a data leader, your data strategy needs differentiating messages that different teams and stakeholders in your organisation will respond to. That's why it's critical to first understand line-of-business needs, perspectives, issues, goals, and initiatives so you know how to map your data strategy to their business value requirements.
While your data strategy will be unique to your business, keeping in mind the specific objectives, processes and nuances of your organisation, some fundamentals underpin all successful data strategies.
Identifying business value opportunities – it's essential to understand the relationship between data, processes, technology and people so that your organisation can generate the most significant business impact from data. This business impact is a common key to demonstrate value. Understanding business impact and value means organisations understand how to accelerate digital transformations, help make better business decisions, help you become a more customer-centric company whilst enabling the organisation to seize new opportunities and deploy disruptive new business models.
Mapping business outcomes to processes, analytics and data – Everyone in an organisation uses data at some point during the day to make decisions and complete tasks, but most people only understand data value in the context of their individual activities. The ability to use data to improve business performance requires transparency across the end-to-end value chain of data use. Consequently, understanding how data map to the analytics used to make decisions and the business processes that support the execution of activities that impact business outcomes is a critical step to data strategy development. 
Defining metrics to monitor and measure the impact of data strategy on business outcomes – Align people, processes and technology around core metrics to deliver the strategic business outcomes required. Consider the factors that might impact business outcomes – these could be business process efficiency, employee productivity or analytics accuracy and then create a hierarchy of metrics that can demonstrate the impact that the execution of the data strategy is driving.  
Mapping technical capabilities to processes and analytics – Designing a data architecture and technology infrastructure that effectively supports your business operations and your data and analytics activities at scale is crucial. Ensure you evaluate the depth of functionality, breadth of capabilities, extent of capability integration and modularity of technology deployment. You'll have a range of current and future requirements so ensure you understand your direction of travel around data to ensure your technology partners enable your vision whilst delivering capabilities to reduce the time and cost impacts of data, such as automation of data processing.  
Mapping organisational and program capabilities to the data strategy – This is an essential but often overlooked step – 91 per cent of firms cite people and process as the biggest barriers to technology projects' success. Work with the relevant teams to ensure that roles/responsibilities/accountabilities, structures and processes are aligned to the data strategy – this is key in creating a data-driven culture.  
Using a framework to develop and communicate the data strategy and associated outcomes – A framework helps decrease implementation risk and improves transparency by creating a better understanding of the breadth and depth of change management necessary for a successful implementation.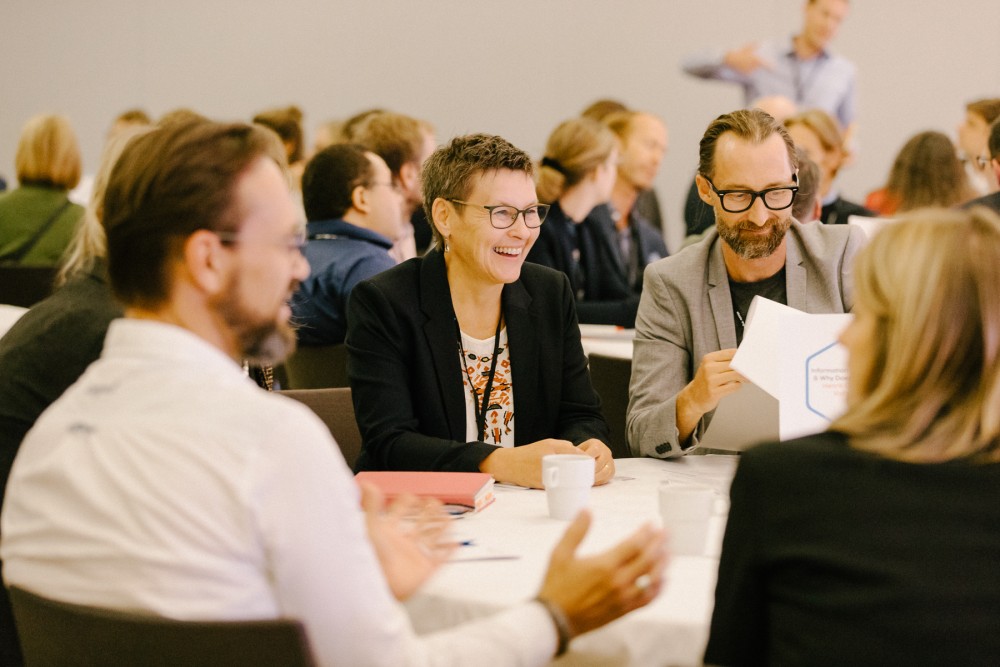 Hyperight: As organisations started recognising that data assets represent highly strategic sources of insights, they have been appointing chief data officers (CDOs) to provide the required strategic guidance, but also to ensure access to and the quality of data. How has the role of the CDO evolved during the last several years, and how should companies adjust to the evolving CDO role and responsibilities?
Andrew Joss: A few years ago, some CDOs were mostly focused on ensuring regulatory compliance and overseeing data governance, often mainly in regulated industries. However, today many industries recognise the value of the CDO role and most CDOs are now responsible for improving business outcomes by enabling broad and consistent use of data, across the whole enterprise. A 2020 study, Chief Data Officers: The New Business Leaders, found that 80% of CDOs top KPIs are tied to strategic business goals such as operational efficiency, customer satisfaction and success, data privacy and protection, innovation and revenue productivity and capacity. This demonstrates the expanding role of the CDO, and with organisations becoming more and more data-driven, this is likely to continue to evolve.
Hyperight: How can companies modernise their MDM to support their data-driven businesses?
Andrew Joss: To stay competitive in today's fast-moving environment, businesses must continually innovate. And data is at the heart of this, providing critical business insights to fuel digital transformation initiatives such as improving customer experience, optimising digital experience, streamlining the supply chain, implementing advanced analytics or improving governance and compliance. A master data management (MDM) solution is essential in delivering a single, trusted source of reliable, high-quality information to deliver business value with cloud-native solutions becoming more popular due to their time-to-value benefits.
A cloud-native MDM solution enables you to obtain MDM as a service (SaaS), allowing greater focus on driving business value from master data. Time-to-value through automated infrastructure provisioning, freeing the IT department from managing and maintaining complex solution installations, and reduces hardware and maintenance costs. However, to truly realise the advantages of modern, cloud-native MDM must deliver comprehensive capabilities, ensure data governance and stewardship, support a phased implementation and be based on modern microservices-based architecture.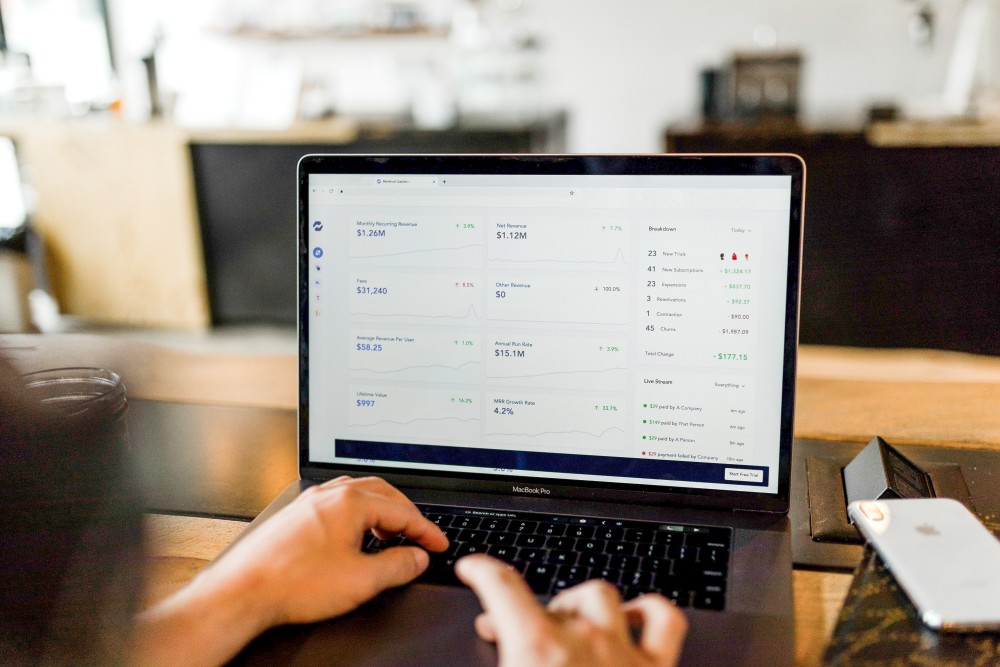 Hyperight: And lastly, what would be your recommendations for companies looking to establish a data platform that would support the continuous deployment of advanced analytics projects?
Andrew Joss: Enterprises today recognise that the cloud is integral to their digital transformation. Cloud adoption is growing exponentially, and it is a pivotal enabler to many digital transformations. The choice in cloud providers is also growing, with many organisations defaulting to a multi-cloud provider strategy. As organisations move to the cloud, they need intelligent, and automated solutions and that operate in multi-cloud environments. Over 80%of workloads are expected to be run in the cloud this year, and the same number are expected to move between clouds. At the same time, organisations moving to the cloud are consolidating and modernising their traditional on-premises data warehouses and data lakes to take advantage of the agility, flexibility and operational efficiencies associated with cloud solutions. Cloud and analytics modernisation often go hand-in-hand.
As you look to modernise analytics in the cloud there are three essential pillars, built on a foundation of artificial intelligence and machine learning:
Data Integration: Intelligent, automated, cloud-native data integration capabilities that operate across on-premises and multi-cloud environments. Capabilities such as a codeless visual interface, pre-built mappings, and elastic scaling—enable you to quickly and efficiently build data pipelines to feed your cloud data warehouse, data lake, and lake house.
Data Quality: An enterprise data governance and quality program with intelligent, automated, cloud-native data quality ensures that the data in your cloud data warehouse, data lake, and lake house is cleansed, standardised, trusted, and secure.
Metadata Management: A common enterprise-wide metadata foundation enables intelligent, automated, end-to-end workstreams across your data environment, facilitates collaboration, provides visibility into end-to-end data lineage and promotes operational efficiencies.
In addition, a modern solution for data management should provide intelligent, automated, end-to-end data management that works across any cloud as well as on-premises. That way, you're not locked in by platform choice, hand-coding or limited functionality. Instead, you're able to reuse and leverage existing investments, ultimately future-proofing your cloud or multi-cloud solutions.