Companies that want to ensure comprehensive data governance, and at the same time democratize data for all who need it, have to be fully aware what data they have, where it comes from, how it's used, what the data quality is. This is possible only if data usage is well documented. Properly documented data allows organisations to be confident that the decisions they make based on their data are accurate, which increases credibility and transparency with data.
Ashish Haruray, Sr CoE Leader, Office of CDO at AXA XL, will educate us why and how to document data usage to ensure full regulation compliance, as well as create a data governance framework that is a backbone of every modern data-ready enterprise, during his session at the Data 2030 Summit in February next year. This, as well as, data governance vs. data transparency, how to manage expectations and data governance challenges, were the talking points in our interview below.
Hyperight: Hello Ashish, we are really pleased to have you at the 5th edition of the Data 2030 Summit 2021. Let's begin with a few words about yourself and your role at AXA XL.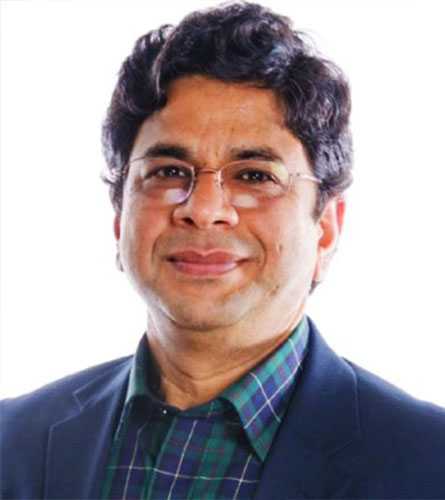 Ashish Haruray: I am glad to be here. A little bit about myself; I consider myself a Data Enthusiast who is passionate about Data. I started at AXA XL within the office of CDO (Chief Data Officer) about three years ago to head the Center of Excellence for Data Governance, Lineage and Metadata. In this role, I worked closely with CDO to come up with Enterprise-wide Data Strategy.
Initial years were busy in standing up the Operating Model and supporting a self-service model that allows our data citizens to understand every aspect of data transparency. Now my focus has shifted to Data Privacy as part of Data First Line of Defense ensuring that we can implement "Privacy by Design" and create a robust Data Protection Framework to handle the ever-evolving Compliance and Regulatory landscape.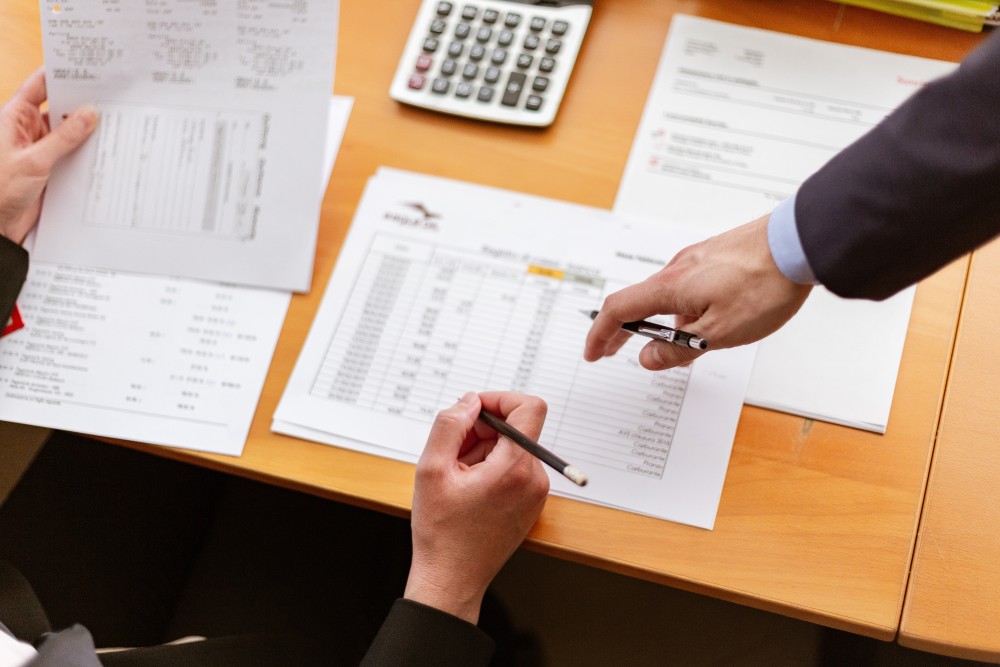 Hyperight: Your talk at the summit will revolve around Documenting the Usage of Data in a Data Intelligence Platform. Why is it important for companies to document data usage?
Ashish Haruray: I believe the data should be able to speak for itself. Documenting the usage of data is critical for any organization that is serious about democratizing data. To fully understand what data means, where does it come from, how it is used, what issues affect this data, who to reach out for questions, what's the quality of data – it is essential that the data usage is documented. To build credibility, it's critical that data usage is well documented. This allows organizations to be able to make decisions based on factual data and not on assumptions. Documenting data usage helps us understand data better.
Hyperight: In an article, you discussed the shift from data governance to data transparency, where you describe the shift in people's perception towards data governance from something negative conveying control and policing to something that can help them achieve productivity and efficiency. How can the data governance manager or CDO get business leadership buy-in and get people on board in a company at an early stage of its data governance initiative?
Ashish Haruray: In my experience, the term "Data Governance" is not a well-understood term. Many people do not fully understand what it means and mistakenly think of Data Governance as something that is a necessary evil because it is required for compliance. Unfortunately, this negative connotation is difficult to overcome, so more work is needed to change this perception. Data Transparency is perhaps a better term to describe the underlying concepts of Data Governance. Data Transparency empowers an organization to become data literate. The key to getting buy-in from business lies in how to align to business priorities and speaking their language and make the data transparency support them to do their day-to-day jobs so they know what's in it for them. Business may not realize that they are making key business decisions based on bad data. Knowing that data can help them do their business with more confidence, is a paradigm shift. This is what I am seeing as a shift where now business and operations are realizing that Data Governance/Transparency is as much an offence and defence.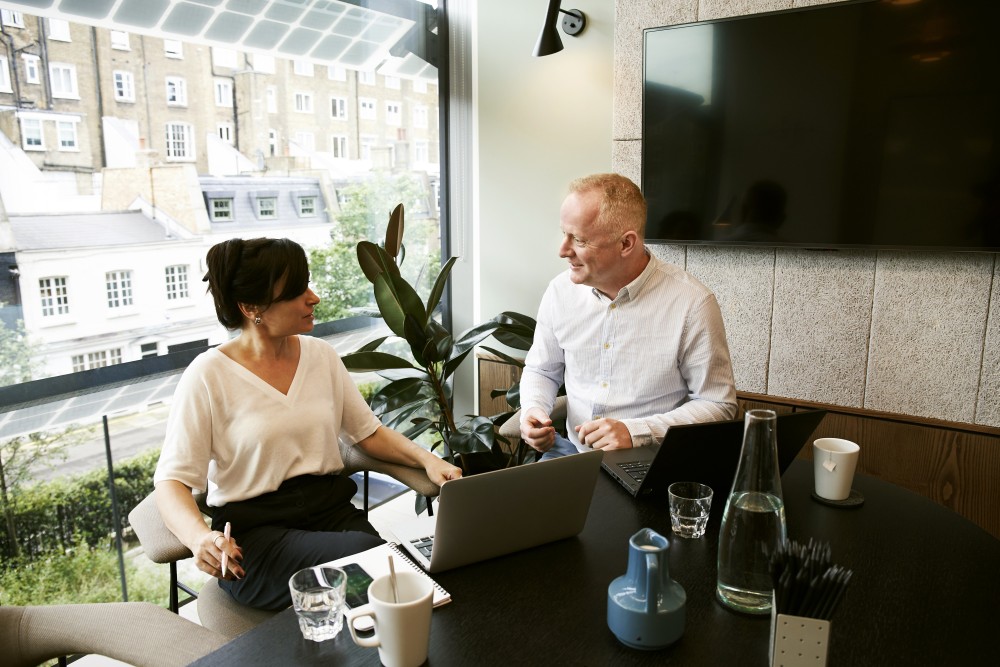 Hyperight: One common challenge people working with data governance face is expectations. How can they manage overambitious expectations from the data governance programme?
Ashish Haruray: Great question! It's very important to set expectations and come up with a road-map that needs to be as realistic as it is strategic. It's very important for CDO to communicate the long term plan and put in place measures to ensure that the plan stays on track. Also, it's quite common for priorities to change, so course correction may be required and should be accounted for in the plans. While I have seen CDOs that have a 100-day roadmap to 5 years, I think the key is to understand that DG is not a project but an evolving process and a state of continuous improvement.
Hyperight: Failures are an inevitable part of the data governance journey. What are the biggest challenges you've come across in your 25-year career as a data strategist? And what have you learned from them?
Ashish Haruray: I am not ashamed to admit that I have seen my fair share of failures in my long career as I worked with a variety of global companies across several industries. While everyone wants to succeed and that's what we aim for; the failures are important and they teach us what not to do; or what to avoid. There are several lessons I have learned along the way on my journey. Some of the important lessons include ensuring that there is as much top-down involvement as there is bottom-up effort. Strong continued communication from senior leaders go a long way as well as making people responsible and accountable towards a specific part of the program.
Yes, DG can't be achieved in a vacuum and you do need strong support from business and operations leaders; it's not an IT-alone initiative. Identifying clearly what are the goals for the program upfront is essential. Training and communication play an important role in the success and it needs to be frequent and needs to run at all times. Another big lesson is to ensure that there are well-defined roles and responsibilities with a clear RACI. Tools are important but they can't do the work on their own. You need to define how to make those tools effective and constantly monitor the adoption (Measure and Course-Correct). Without adoption there is no success; it's like throwing a big party that no one attended.
Hyperight: What are the trends we can expect in data governance in the upcoming years?
Ashish Haruray: I am seeing a strong emergence of Data Intelligence Platforms that have matured in the last several years. There are really great platforms to manage all metadata in one place and link them together to get the complete picture in one place. Also, there are workflow capabilities in these platforms that allow for putting a structure and control to DG processes. I am very excited about these. As I mentioned in my previous question, the technology alone can't make it happen but can certainly empower CDO and data teams for a successful program. I expect these platforms to continue to add more sophistication to include Knowledge Graphs to uncover unchartered territories, AI/ML to discover more insights from data than previously thought.