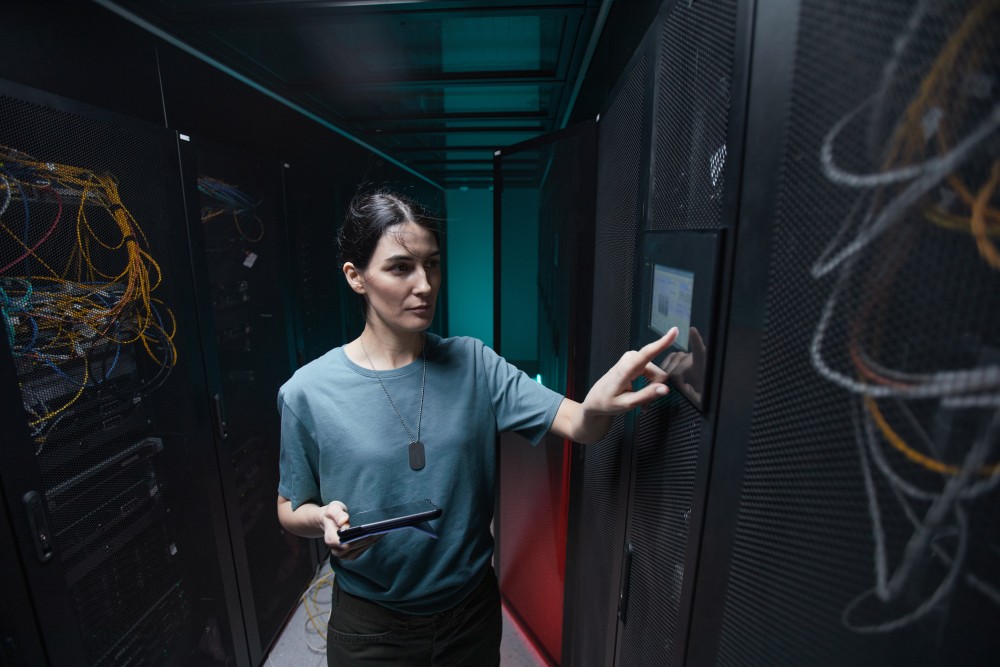 Contribute with your content
Hyperight Read is a platform where data practitioners can share, get and divulge knowledge and experiences with big data, data science, machine learning, AI, advanced analytics, data management. We aim to provide outstanding, relevant and fresh content and insight to our audience.
Whether you're an aspiring blogger or an established expert, if you want your voice to be heard and you have an article you want to share, we want to hear from you.
Our objective is to deliver high-quality and relevant content related to applied analytics, AI, machine learning, data science, IoT, Industry 4.0, big data, advanced analytics, data governance, data management, data privacy, HR & people analytics, maintenance analytics, predictive analytics, etc.
Content details
Why become a contributor
+ Establish yourself as a thought leader in your field of expertise
+ Position your views in front of a relevant audience
+ Join a network of like-minded people who want to share knowledge with AI and data
+ Get a wide exposure among our platform readers
+ Get free access to all Hyperight events
What content can you contribute with?
+ How-to articles and guides
+ Expert opinions
+ Reviews
+ Best practices
+ Research
+ Technical approach articles
+ Interviews
+ Thought leadership articles
Contributors' Guidelines (Terms and Conditions)
We respect our contributors' freedom, but have some contributor's guidelines that you should respect in order to have your piece published:
Be unique – Plagiarised articles are strictly forbidden. We use plagiarism tools to detect plagiarised content. If plagiarised content is discovered, the respective contributors will be banned.
Stick to the original – We accept articles previously posted on your personal or company blog, but original articles will be given priority in publishing and promotion.
Contribute regularly – Contributors who write regularly gain more credibility and get more frequently promoted on our social media channels and newsletter. We don't accept one-off contributions. If you apply to become our contributor, you should commit to submitting 2-4 times per month.
Aim for long-form content – Articles should be between the 600-1200 word limit.
Include properly credited images in your article – images provide eye-catching visuals that increase reader engagement. However, use only copyright-free images from websites like Unsplash, Pexels, Pixabay, StockSnap, etc. Also, please provide a link to the source of the images you've used in your article.
Provide relevant links only – If necessary, link to other websites. Links to Hyperight are also encouraged. However, affiliate links and SEO link buildings are forbidden.
Be relevant – Articles should be educational, informative and in line with topics we cover at Hyperight: Artificial Intelligence, Big Data, Machine Learning, Data Science, IoT, Data Management, Advanced Analytics, NLP, Predictive Maintenance, Deep Learning, People Analytics, BI. Please stick to these topics and do not submit other content as that will not be published. We won't accept content that is not related to the topic of Hyperight.
No promotional articles – We don't allow promotion of any product or service via an article. You can link to a certain company website to explain a point or as a reference for a piece of content, but active promotion is not allowed, and such articles will be removed. If you are interested in sponsored content on our platform. We reserve the right to remove text or links which do not comply with these guidelines. Of course, we do allow sponsored content on the platform. If interested, please reach out to us via email: info (at) hyperight.com.
Be clear and knowledgeable – Hyperight aims to deliver only clear, well-written, well-structured high-quality content. Articles that are difficult to read, poorly written, or features a high amount of grammatical or stylistic errors will be rejected.
Bear with us – Your article approval may take longer due to high influx of contributors' requests. Please be patient until we process your request and your article gets published.
Reposting articles on other websites and blogs – You are allowed to repost your articles that were originally published on Hyperight Read provided you include a statement and link at the beginning linking to the original article in the following fashion:
"This article was originally published on Hyperight.com"
(Make sure to change the link in the text above from the Hyperight website to the URL of your article on Hyperight).
Hyperight reserves the right, at its absolute discretion, to edit articles for reasons including, but not limited to style, accuracy, length and legal compliance, or reject articles that we consider to not comply with our Contributors' Guidelines.