Worldwide spending on digital transformation projects is forecast to hit nearly $2 trillion by 2022, but despite all the talk, what does transformation actually look like?
Shaan Mistry, Product Manager – Technology Evangelism & Enablement at Alteryx, says that although many business leaders feel they've been working on digital transformation projects for years, they are starting to realise they might have bet on the wrong horse by associating digital transformation too closely with technology rather than the data behind it.
If digital transformation is not just bolting on technologies and hoping that all the issues go away, what does it require to result in successful data-driven business?
Shaan will bring his experience and knowledge to the Data Innovation Summit 2020 to reveal how companies can make digital transformation happen.
Hyperight: Hi Shaan, we are pleased to welcome you for the second time as a speaker at the Data Innovation Summit, and we are glad that Alteryx is again with us as one of our partners. Our readers are already familiar with you because your last year's Data Innovation presentation was featured in an article here on our Hyperight Read channel. But please give us a short intro about Alteryx and your role in the company.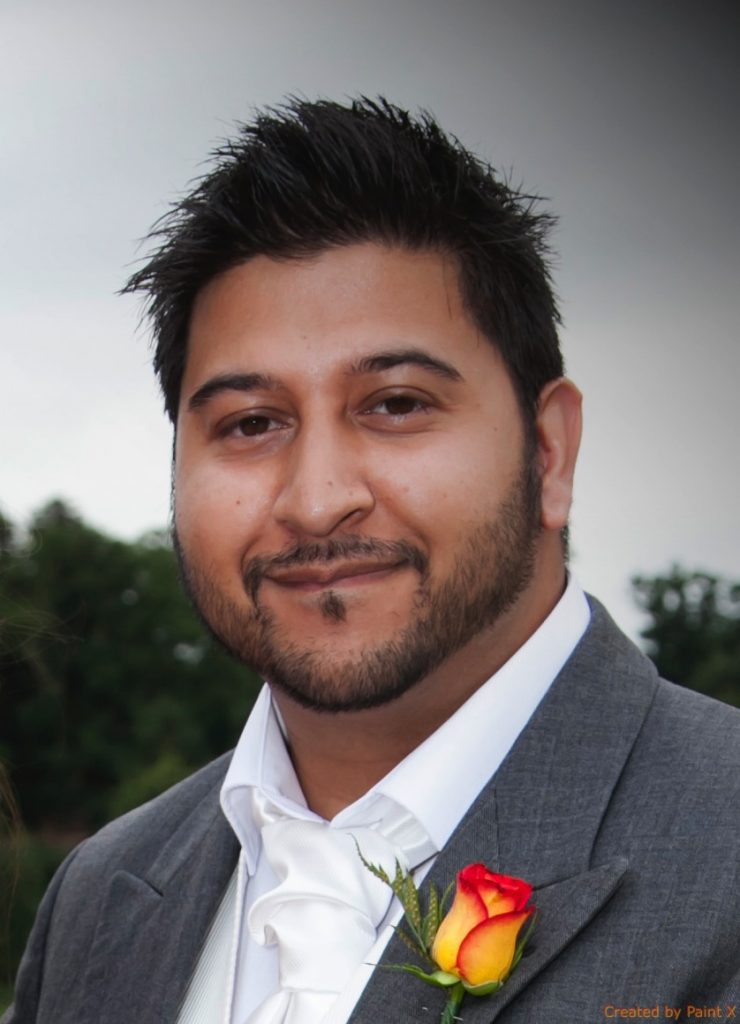 Shaan Mistry: Our mission is that every business experiences the thrill of problem-solving with Alteryx. We do this by providing an end to end self-service data and advanced analytics platform. A single platform that caters to those statisticians that require a code friendly approach because they want to leverage R and Python and also caters to those citizen data scientists who tend to live mainly in a code-free world, carrying out vlookups, pivots and joining of data.
My role at Alteryx within Product management focuses on creating industry and vertical based solutions in order to help jump-start users' analytic journey.
Hyperight: You are going to deliver a presentation on the topic "Going from data-to-insight-to-action: Data-driven transformation in action". Can we first differentiate: What is data-driven transformation, how does it differ from 'digital' transformation, and what does it look like?
Shaan Mistry: Although many business leaders feel they've been working on digital transformation projects for years, they are realising they might have bet on the wrong horse by associating digital transformation too closely with technology rather than the data behind it. Leaders have seen that dropping new technology into a broken business process won't deliver boost productivity or efficiency. Driving successful business transformation means recognising data as its lifeblood and we see two common themes around transformation projects.
First – the transformation projects that take a business model, identify processes that can be optimised or improved and then deliver that change. We call this innovation transformation – we leave a business process mostly intact, but now it's faster, cheaper, or more efficient. A simple example might be to find a finance process that relies heavily on spreadsheets to combine and analyse data for regulatory filings. By replacing the spreadsheets with an automated solution, the process moves from hours a month to seconds.
The alternative is where we make changes so disruptive that the business model gets flipped, perhaps with new revenue streams emerging. This is a disruptive transformation and if successful, it can pay for an entire analytics department's budget for a year.
It's very clear that analytics has a major role to play in both forms of transformation, but it's a data-driven transformation that adds value. Bringing the data assets they have to live in order to provide the actionable and critical business insights that drive process change through better data-driven decisions.
Hyperight: Shaan, as you state in your presentation overview, 2020 is to be marked as the year that data finally became democratised, and companies need to develop a transformational culture of data science and analytics. As data leaders work to unlock the value of the data their companies collect, where are the greatest opportunities for them to use analytics and data to drive ROI will be over the next 12 months?
Shaan Mistry: There are so many use cases in so many places where analytics and data are already being used to drive ROI, but the right way depends on where your company is on the journey and what data you have available. It's also about harnessing your workforce throughout this journey. The best way to generate high ROI from data will be to get the right tools in the hands of their employees who know and understand the business processes and enabling them to go get that ROI. It's typically not the case that a business will pick just one single use case, hire a data scientist, implement that one use case and transform their business. It's more a matter of enabling hundreds of people and creating a culture of analytics, allowing them to change processes, transform how organisations interact with their data and change the way that the business is being done.
Those who apply intelligence to satisfy the needs of their customer better than their rivals will pull ahead dramatically. As a consequence, those being outpaced will begin to apply analytics too. Those businesses stuck in the wastelands of missed opportunities due to lack analytics will evolve, and analytical processes will be as much a part of the average business user's palette as email, CRM or their HR software.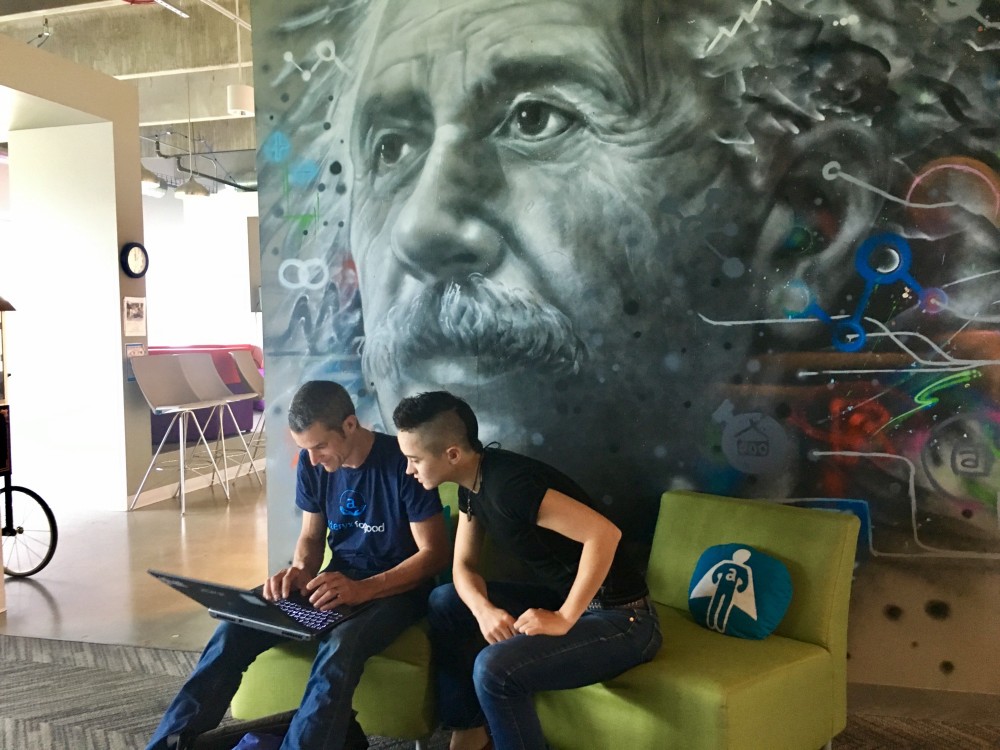 Hyperight: In terms of making their transformational vision a reality, what are the areas where data leaders are struggling? How can companies meet these transformational challenges head-on?
Shaan Mistry: One of the key challenges for data leaders is transformation. 'How do you get it to happen across all of the areas of the business? Beyond purely digital to educate and steer the entire business to be data-driven?' Data leaders also need to be change agents because transformation is hard. It's hard for individuals to transform themselves. It's hard for departments within a company to transform, and yet even harder if you want to transform an entire company. That, I believe, is their biggest challenge and one that the leaders in this space have already figured out.
True digital disruption is reliant on any technology that enhances human effort, amplifies human intelligence and opens doors for crucial business insights, no matter the changing business landscape. Employees with the right skills, not just those with the right technology, are necessary for successful digital transformation. The question has shifted from whether an organisation is ready for digital transformation to whether it has equipped its employees with the right skills to help the business reach it. Organisations around the world face a common challenge — or opportunity, depending on how you look at it — when it comes to data-driven talent. A recent KPMG study surveying thousands of executives in over 100 countries found that big data and analytics skills are the number one talent shortage in the world.
To remove the frictions caused by this skills gap, organisations must look for ways to enable their human workforce, beyond just using better technology. From hiring Chief Data Officers that encourage a culture of analytics to focusing on data literacy programs that allow the workforce to advance their skill sets, only the organisations that empower all data workers — whether IT, AI specialists, data scientists or analysts in the line of business — will reach the true potential of their digital transformation initiatives.
Hyperight: What is the role of AI and automation in driving disruptive transformation that targets data-to-insight-to-action?
Shaan Mistry: Both AI and ML fit into the analytical process in three ways. First, descriptive analytics, which states what has happened. Second, predictive analytics, which says what could happen or why something happened, and finally prescriptive analytics, which gives recommendations for action. Although the current ability of AI can be overestimated, Gartner predicts that, by 2020, more than 40% of data science tasks will be automated, resulting in increased productivity and broader use by citizen data scientists.
Today's business environment is imposing a massive transformation challenge on Global 2000 organisations requiring them to effectively use data in order to stay competitive. In their aim to take advantage of data, many organisations have now recognised that taking full advantage of data requires automation across analytics, data science, machine learning and business processes, from the highly complex to the tedious.
Only by unifying processes, people and data, will businesses be able to exploit data in new ways. But it will be the proliferation of digital workers and the automation of analytic processes that will accelerate the time-to-insight. Turning raw data into informed business decisions with unprecedented speed and confidence to radically transform global businesses.
No matter how AI and automation evolve, data will always be at the forefront and one of the most important drivers of success and true digital disruption. A smart approach to data now will guide the way for a successful AI-driven future.
Hyperight: Despite increases in innovation, what are the main barriers to larger AI adoption, and how can they overcome them?
Shaan Mistry: Companies around the world are investing tens of billions of dollars on artificial intelligence (AI) and machine learning (ML). But few companies have been able to successfully implement and deploy this technology as part of their overall data and analytics strategy—according to Gartner, 46 per cent of CIOs have developed plans to deploy AI, but just 4 per cent have made the concept a reality.
The truth is that it may take years before many organisations realise the true potential of AI and ML, but it is never too early to lay the groundwork now for an AI-driven future. In order to progress towards an AI future, we need to value the human role in this process and ensure the right skills are in place to develop the best tech.
By better preparing a shift towards data skills, companies can build an army of citizen data scientists' capable of better reacting and leading in a data-led world. Through empowering every member of the business to use and leverage analytics to amplify their abilities companies can develop existing talent to understand the data in a business context without investing in consultants to do relatively easy data tasks.
With the right workforce and analytics platform, data capabilities can be put in the hands of the business experts who not only have the context of the questions to solve but the data sources needed to deliver insights at speed. Empowering all data workers to engage in an increasingly AI and data analytics-driven world, speak the language of the new paradigm and contribute to their own success as well as their business by using the tools of the future to best effect. Only by harnessing the networking effect of data, people and technologies will we reverse the inconsistencies and set-backs with data-led AI projects.