We just wrapped up Conference Day 2 and the last day of the Data Innovation Summit 2020 – the biggest online Data & AI spectacle of the year. We've had an incomparable experience together with all the delegates, speakers and partners taking part in a fantastic collection of keynote presentations, deep-dive analysis, interactive discussion groups, panel debates, case studies and success stories of the most innovative companies in the world.
We've gathered the highlights of the day for you in case you missed some of the brilliant speaker sessions.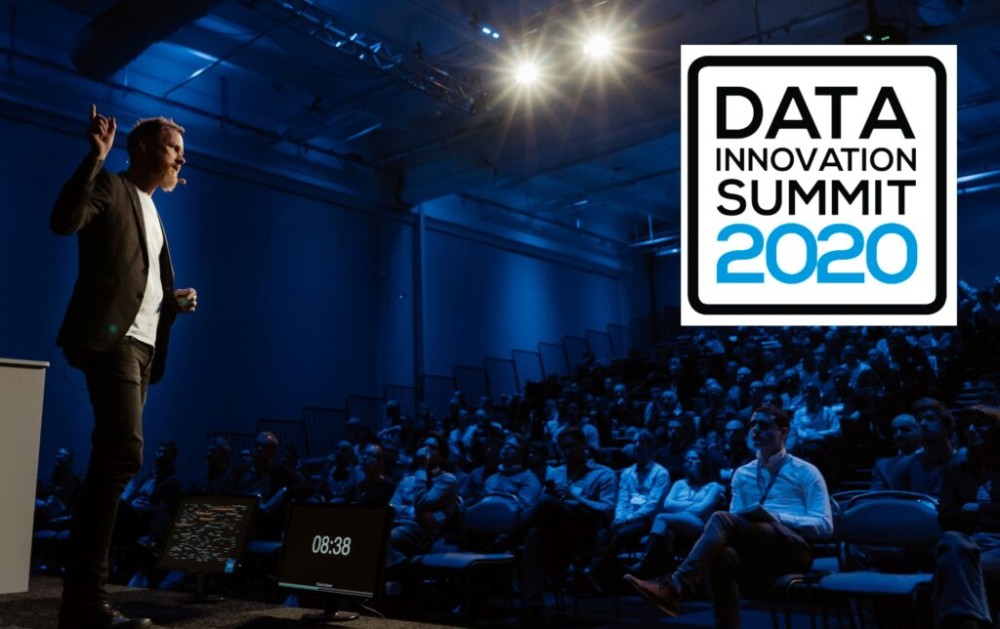 The Chairman and Keynote Speakers opened Day 2
The day began with the Recap and Words from the Organiser and Henrik Göthberg's Chairman's Opening remarks.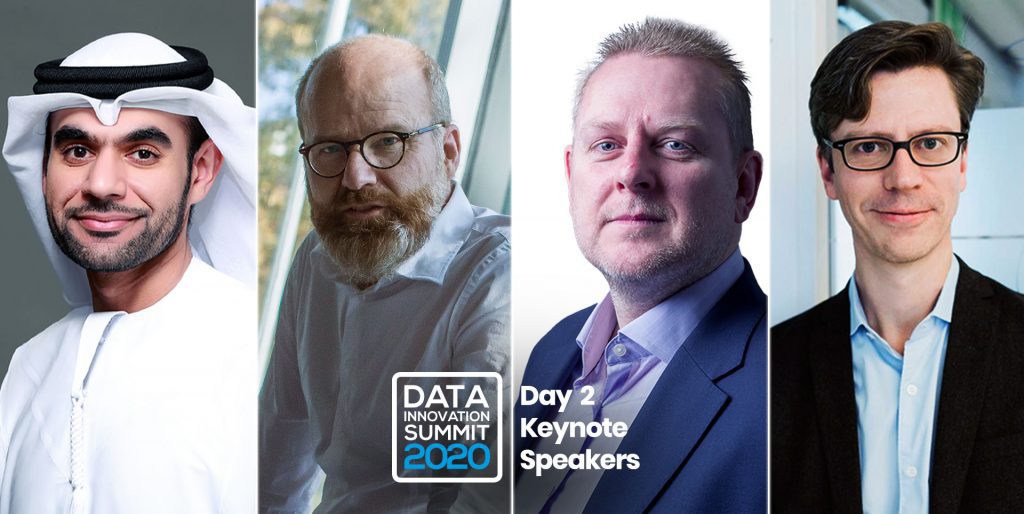 They were followed by our remarkable Keynote Speakers. H.E. Younus Al Nasser, Assistant Director-General at Smart Dubai & CEO at Dubai Data Establishment presented on Building A City's Data Future in which he highlighted key points that a city CDO should consider when building and empowering a data economy in their city.
Next, Patrick van der Smagt, Head of AI Research at Volkswagen Group, talked to us about Ethical and Trustworthy Artificial and Machine Intelligence and brought on some relevant points such as how to ethically use AI, how to certify the ethical use of AI and how to use AI to support the United Nations SDGs.
Steve Allison, Head of Product Marketing, Audience & Data Technologies, EMEA at Adobe, concluded the Keynote sessions with his talk on hurdles and ways to mitigate them; thereby helping companies to become an experience business in Major Data Hurdles in delivering real-time customer experiences.
After the Technology in Practice sessions and the Data Café, we were ready to take in all presentations by some of the most brilliant names in the industry divided into 8 stages.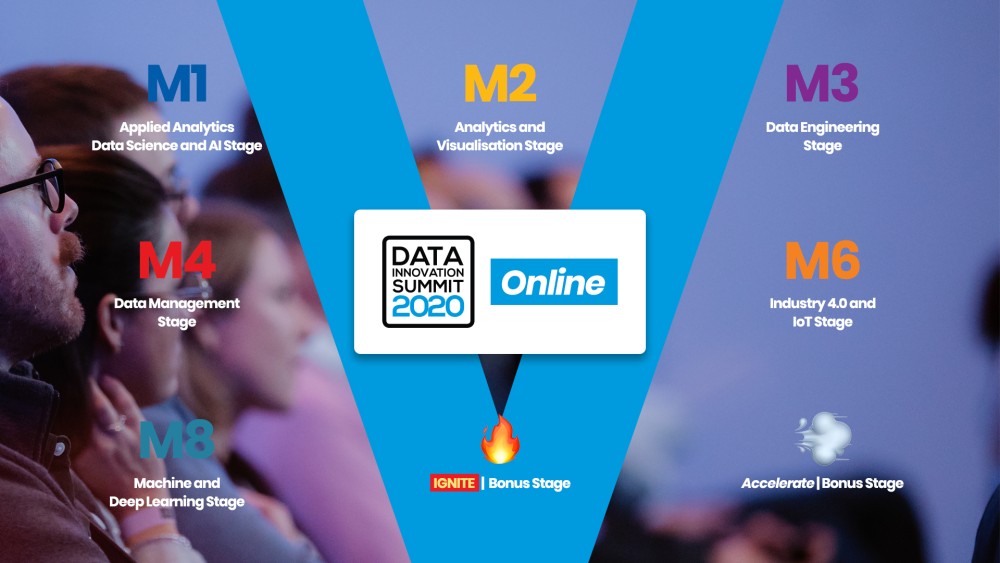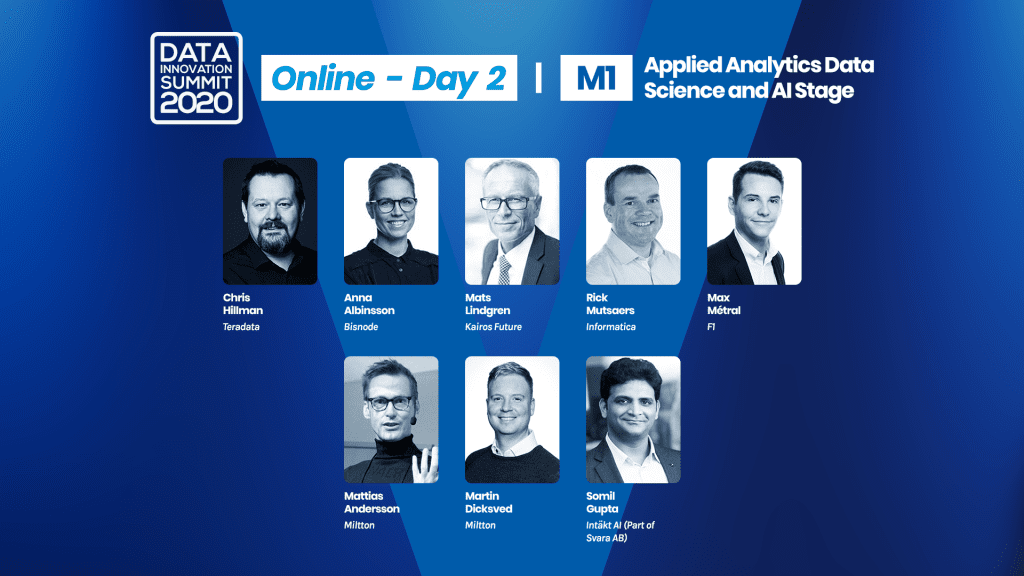 At the Applied Analytics, Data Science and AI Stage, we caught up with
Chris Hillman, EMEA Data Science Practice Lead at Teradata, who explored ways to create an AI roadmap to bring the vision into reality, as well as the data and architecture requirements needed to support such a roadmap and ways to ensure projects are production-ready in his session AI: Endgame.
Max Métral, Senior Analytics Manager at F1, described the launch of an innovative AI computer vision and logo recognition piece of work with Flamingo, which helps them figure out how to deliver partner exposure to Global partners with a reduced calendar, in his talk F1's Secret to Winning the Analytics Race – A computer vision case study.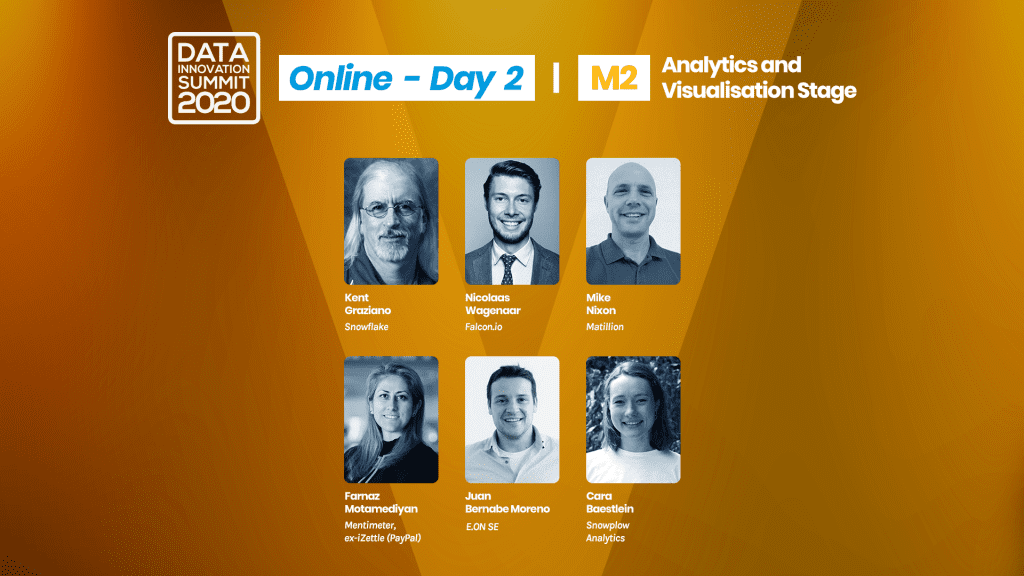 At the Analytics and Visualisation Stage presented the latest methodologies of turning real-time data into insight by the data visualisation experts:
Kent Graziano, Chief Technical Evangelist & Strategic Advisor at Snowflake, introduced us to the Data Cloud, how it works, and the problems it solves for companies across the globe and across industries in his session The Rise of the Data Cloud.
Juan Bernabe Moreno, Chief Data Officer at E.ON SE, presented on Responsible AI for everyone.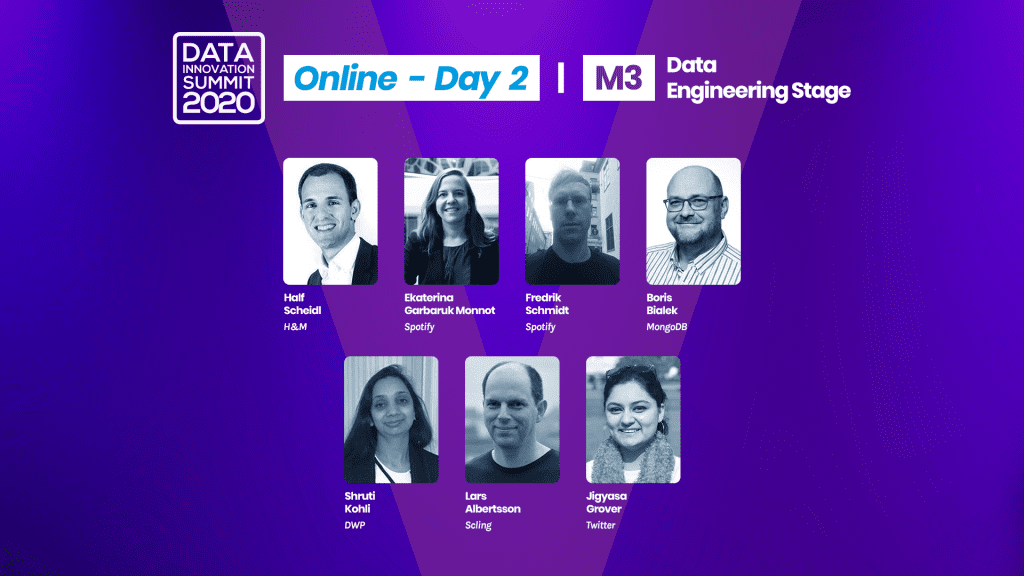 The Data Engineering Stage introduced some of the greatest companies and their data engineering practices:
Half Scheidl, Project Manager at H&M, described how software engineering has become as important as data engineering in H&M's advanced analytics journey in his presentation Data Engineering = Software Engineering: a visual journey of the advanced analytics team at H&M.
Ekaterina Garbaruk Monnot, Product Manager & Fredrik Schmidt, Engineering Manager at Spotify, presented how Spotify works with levelling up ML and AI knowledge in the organisation, in their session Demystifying AI in the organisation.
Jigyasa Grover, Machine Learning Engineer at Twitter, introduced the topic of Feature Engineering and talk about the power of the most creative aspect of data science, which often does not get its due limelight, in her session Fueling Machine Learning with Feature Engineering.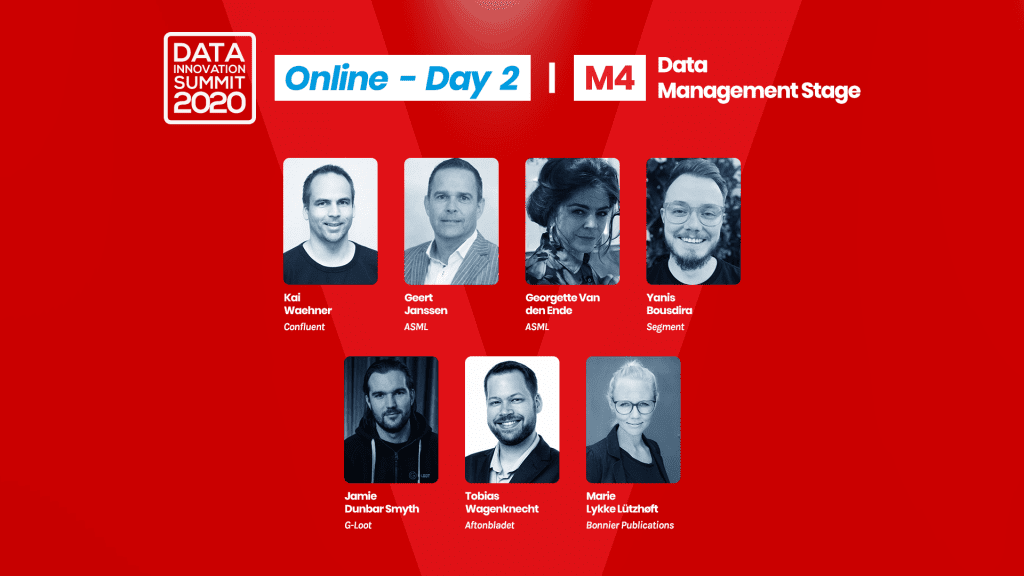 As the Data Management Stage, we got the chance to hear some best practices on leveraging data as an enterprise asset and ways of collecting and distributing quality data by proven winner companies:
Tobias Wagenknecht, Head of Data & Analytics at Aftonbladet, tried to calm down the hysteria to change in order to become data-driven and to do it all at once, by sharing his own mistakes in his session The false truth about everybody being data-driven.
Marie Lykke Lützhøft, Head of Data Analytics & CRM at Bonnier Publications, presented how Bonnier Publications boosted subscription sales, inspired employees, and launched its multi-format business model with a market-leading data setup and a customer prediction model on in six months in her talk Creating a Market-leading data-setup in just 6 months.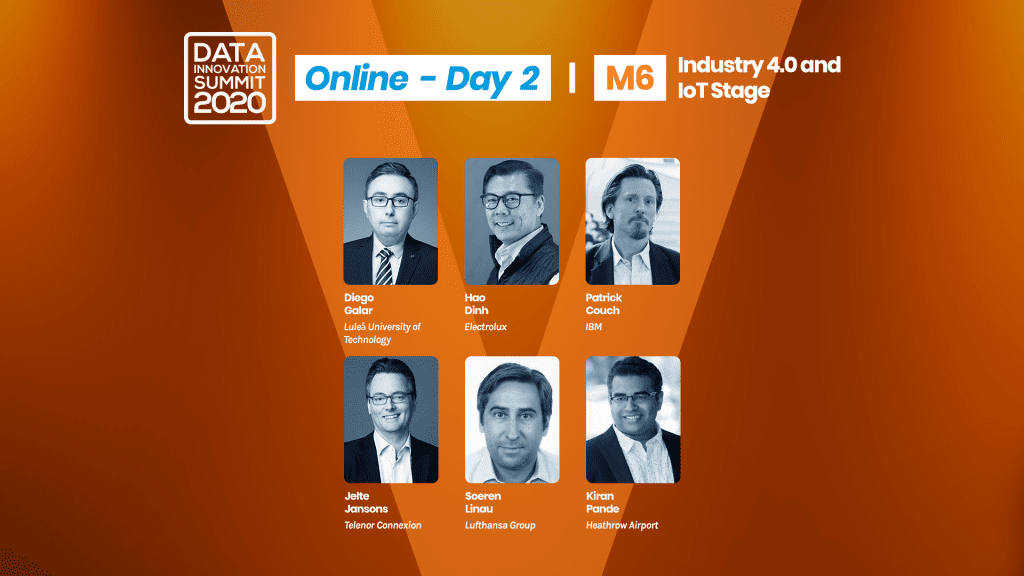 At the Industry 4.0 and IoT Stage, we heard examples on IoT, data management, and utilisation of Advanced Analytics, Machine Learning and Blockchain:
Patrick Couch, Business Developer AI & IoT at IBM, gave an in-depth description of how to leverage artificial intelligence to find the needle in the IoT haystack in his presentation titled The AIoT – Using AI to find the needle in the IoT haystack.
Jelte Jansons, Product Manager IoT at Telenor Connexion, demystified 5G, separating the hype from reality, by explaining why relevant for connecting your data, how 5G works and when it is available from a global perspective, in his talk bearing a title with a purpose Demystifying 5G for IoT.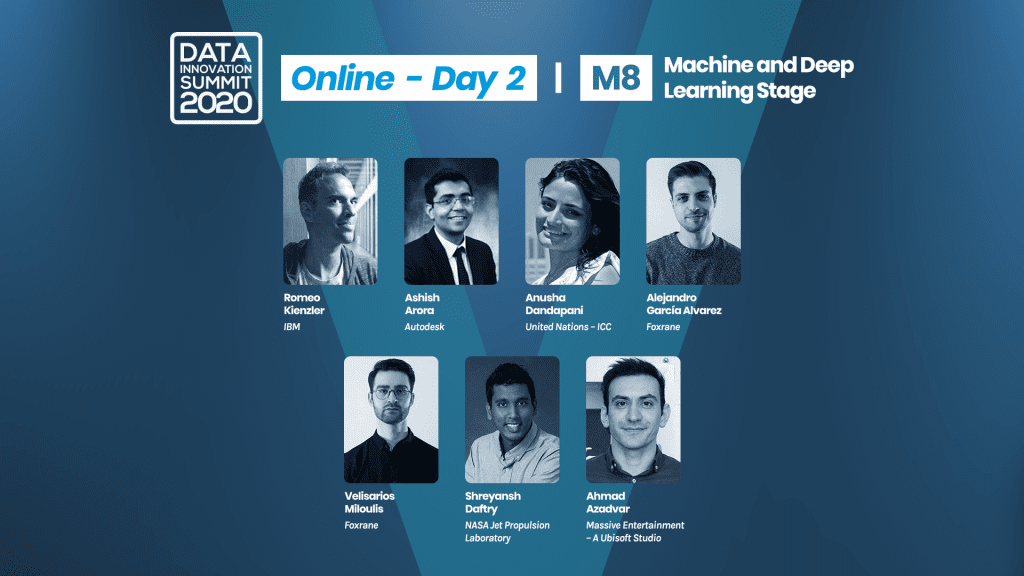 The Machine and Deep Learning Stage offered presentations by some of the leading experts, researchers and practitioners in the area:
Anusha Dandapani, Data Science Lead and Adjunct @ NYU at United Nations – ICC, reviewed the blind spots for machine learning algorithms and discussed a framework for driving a more ethical, inclusive machine learning approaches, in her session Algorithms and Data – an Ethical Approach.
Shreyansh Daftry, Research Scientist at NASA Jet Propulsion Laboratory, discussed the evolution of autonomous robots for space exploration, provided examples of machine learning technologies they are developing for applications on Earth, Mars and beyond, and described some of the grand challenges in AI for safety-critical systems through his presentation AI in Space: How NASA Uses AI and Machine Learning for Space Exploration.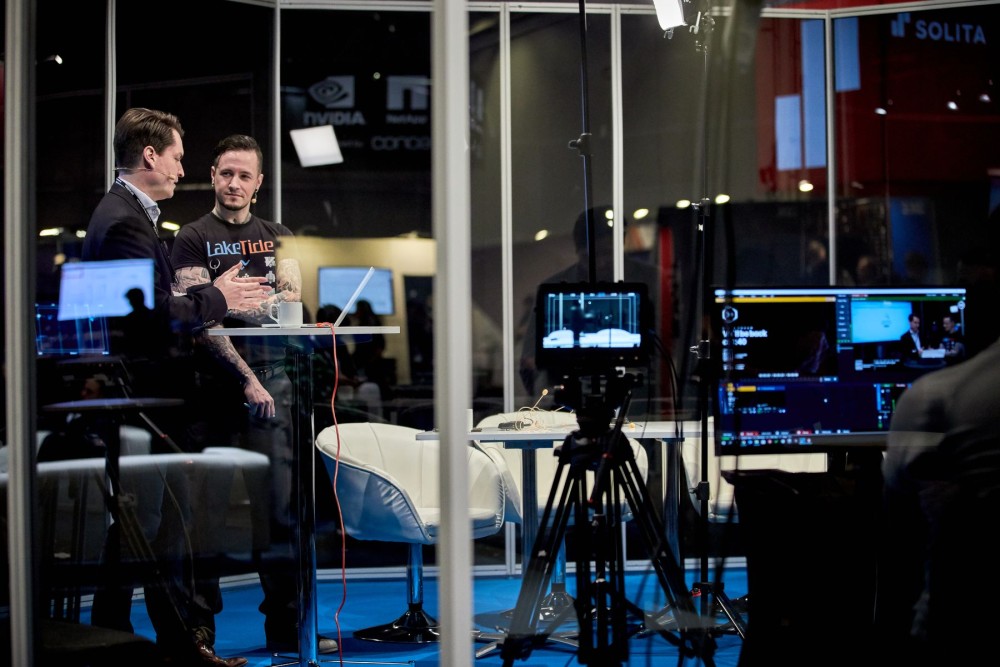 The Ignite and Accelerate Stages featured practical case studies on Applied Innovation, Analytics, Data Management, Data Engineering, Data Science, Machine Learning, Deep Learning, AI, IoT and much more: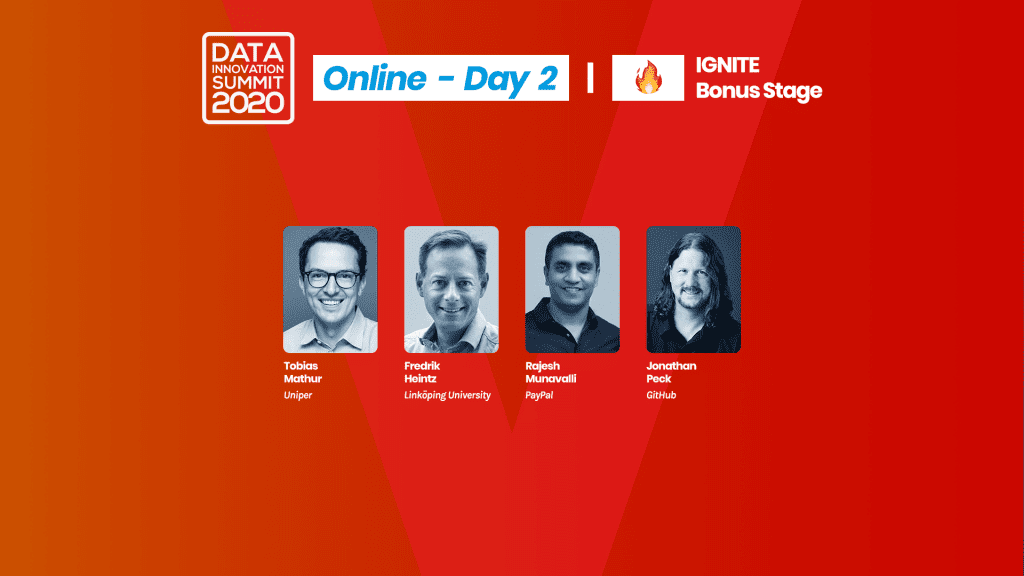 At the Ignite Stage, we had the opportunity to listen to:
Tobias Mathur, Head of AI Operations at Uniper, showed us how Uniper is taking the next step in automation of power plant operations by testing and utilising AI technologies in day to day operations, in his talk Utilizing AI technologies in-day-to-day operations.
Rajesh Munavalli, Distinguished Data Scientist at PayPal, introduced PayPal's journey to build a state of the art Chatbot, covering techniques from the traditional NLP all the way to State of the art Transformer architecture based bots, in his session Building state of the art Customer Service Chatbot with limited labelled data.
Jonathan Peck, Technical Advocate at GitHub, narrated how GitHub Actions can be used to train a machine learning model, in his descriptive presentation on the topic Abusing your CI/CD: running abstract Machine Learning frameworks inside GitHub Action.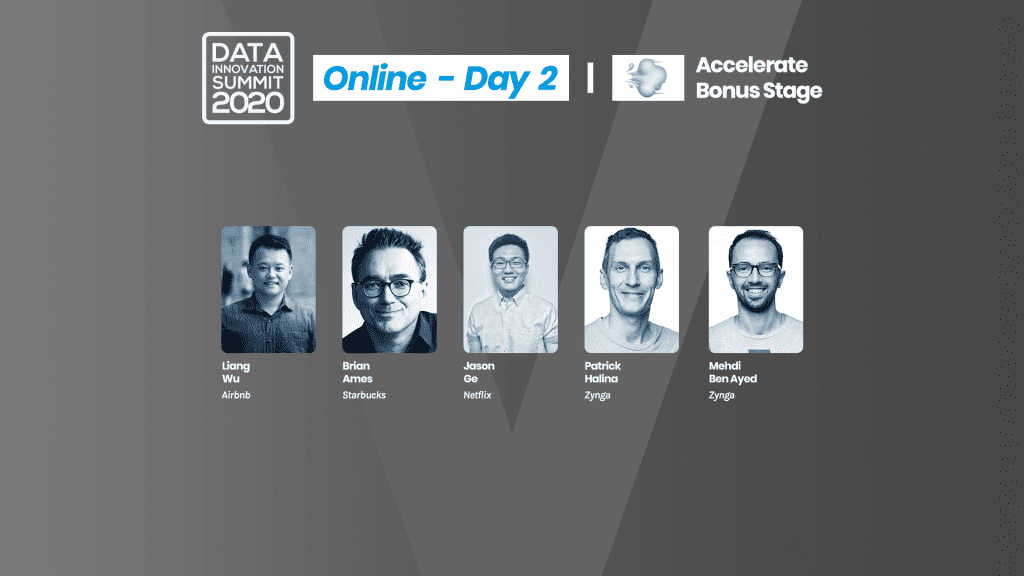 Whereas, the Accelerate Stage conveyed the talks of:
Liang Wu, Machine Learning Data Scientist at Airbnb, presented the efforts of the vacation rental online platform on building a recommender system for Airbnb Experiences, a two-sided online marketplace for tours and activities, packaged in his session Recommendation in a Two-Sided Travel Marketplace.
Brian Ames, Senior Technical Program Manager at Starbucks, share the main elements of a Machine Learning Platform – and how Starbucks went from "no ML" to having ML as a major component of business strategy – in a two year period in his session DeepBrew – Machine Learning at Starbucks – a Roadmap.
Jason Ge, Senior Software Engineer at Netflix, sharing his experience with the Netflix Machine Learning Infrastructure team building a human-centric machine learning platform Metaflow, elaborated on Using Metaflow in R for scalable and reproducible data science.
Patrick Halina, Architect – ML Engineering & Mehdi Ben Ayed, Senior Engineer – ML Engineering at Zynga, closed the last session on the Accelerate Stage with their inspiring session on Production Deep Reinforcement Learning at Zynga in which they described how they personalise their games using deep reinforcement learning.
Closing the second Conference day of the Data Innovation Summit
As a summary of the day loaded with top-shelf unique case studies, Daniel Gillblad, Co-Director at AI Innovation of Sweden closed the second Conference Day and the summit discussing how they build real, transformative and robust AI solutions in Sweden, including challenges and ways forward to applying AI at scale, in his session Towards transformative AI in Sweden.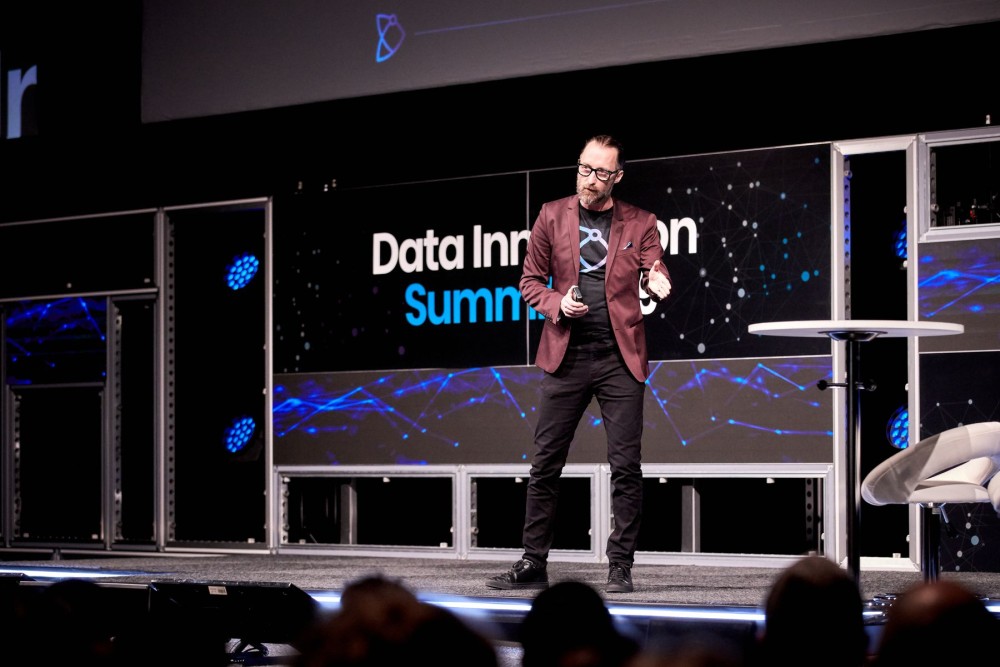 Traditionally, we saw Henrik Göthberg, Founder of Dairdux, give his Chairman's Closing remarks in the Expo Area summarising the two days of the Conference. This time he was joined by the Founder of Hyperight and Chair Editorial Director Goran Cvetanovski in front of the green screen discussing the preparation for the summit, the main key takeaways and as well the future of the summit.
At this point, we for sure should say Thank you for joining and close the summit, but this year's edition is a unique one. It is not an event, it is a festival. From now until the 21st of October 2020, you and the delegates of the summit can tune in to the Agorify app and revisit all the presentations, comment, ask a question, continue the discussions or forge new contacts. Would not be a crazy idea if we can move the discussion from LinkedIn and the innovation labs to the platform and use it as a collaboration opportunity beyond comprehension. Where else will you find 2000 likeminded, experienced, highly passionate practitioners and experts that are working on similar challenges, practitioners ready to share their knowledge and experience? This is what the event is all about. Accelerating Data and Ai innovation by acting as a platform for knowledge and experience sharing between practitioners, companies, industries, sectors, countries and regions.
As for us, we are already working on the next year edition. The date is set for 6th and 7th of May 2020 at Kistamässan and we hope to see you there.
Meanwhile, see you around in the event app.