The AI market is in the midst of a boom at the moment. According to the latest release of the International Data Corporation (IDC) Worldwide Semiannual Artificial Intelligence Tracker, worldwide revenues for the artificial intelligence market, including software, hardware, and services, are forecast to grow to $327.5 billion in 2021, while it's expected to break the $500 billion mark by 2024. This lightning growth has been expected, experts state. The global pandemic accelerated AI innovation and pushed AI to the top of the corporate agenda. As transformative as the ongoing AI disruption may be, it also introduces an expanding war for AI talent that offers no signs of ever stopping.
The growing gulf of AI talent supply and demand
As AI becomes pervasive across all industries and business functions and corporate adoption moves to the mainstream, the demand for talent able to develop these AI solutions is surging. MMC Ventures reported that in 2019 alone the demand for AI talent doubled, leaving a gulf between demand and supply and an average of two jobs available for every AI professional.
At the same time, tech giants ramping up their AI investments, are vying to attract the brightest students and university faculty. The academia and public sector remain an unmatched opponent to the tech industry offering attractive salaries, faster time to market for AI professionals' ideas and no burden of securing research grants. 
The AI skill gap is ubiquitous across the whole AI maturity ladder. A Deloitte study reports that 68 per cent of surveyed executives report a moderate-to-extreme AI skill gap, while 27 per cent describe their skill gap as "major" or "extreme". While most early adopters inevitably face an AI skills gap as they are looking to attract talent and build up their AI capabilities, companies with higher AI maturity report a larger skills gap as well. This is because as companies gain more experience with AI, the demand for AI talent undergoes a shift. "As companies gain experiences building AI systems, the desired AI profile shifts from AI researchers to business leaders who can translate the meaning of AI system results and how they can be applied to business decisions," reports Deloitte.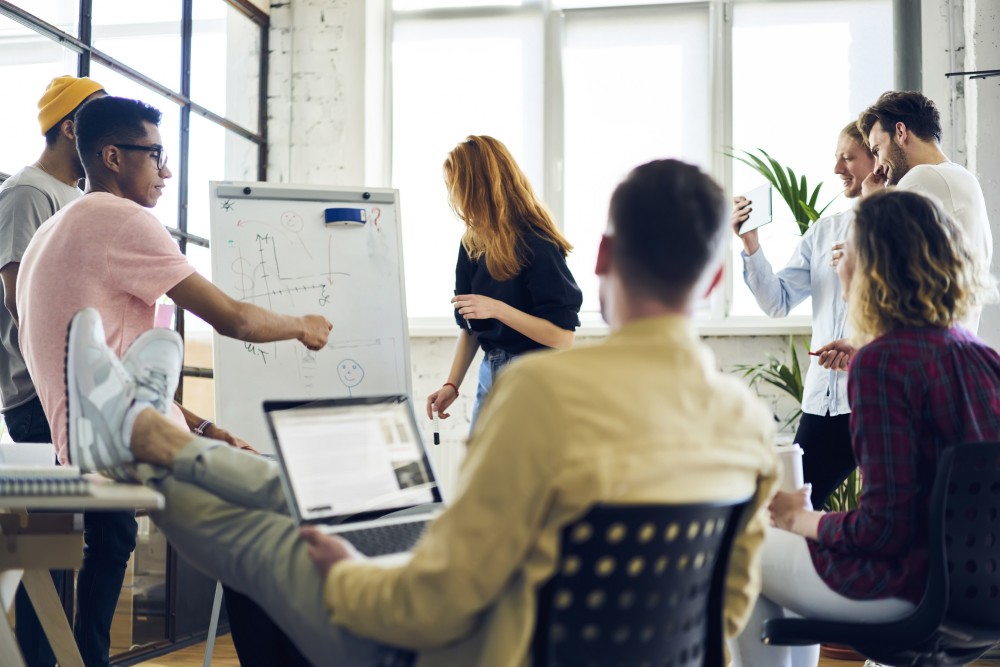 The supply of AI skills is on the rise, but not enough to match demand
However, the supply is also experiencing an upright trend, MMC Ventures confirms. Developers recognise the great opportunities in the field, universities include AI modules and resources in computer science courses, large companies are offering upskilling training and AI-focused technology companies pump-prime the market with free educational resources. All these factors result in creating skilled AI professionals, relates the study.
Yet, the talent pool still remains too small for the soaring demand. Hiring growth for Artificial Intelligence specialist roles has grown 74% annually in the past 4 years, finds LinkedIn in their 2020 Emerging Jobs Report. Indeed listed Machine Learning Engineer on top of their Best Jobs in the US 2019 report. Job posts for this title grew 344% between 2015 to 2018 and have an average base salary of $146,085.
What's more "AI professionals are among the best-paid developers and their salaries continue to increase, with half enjoying salary growth of 20% or more in the last three years," found MMC Ventures in their State of AI 2019 report.
In fact, the talent shortage is the factor that sustains a high salary in the industry.
Data scientists and machine learning specialists are among the best paid professional developers, the study mentions.
The emerging winners and losers in the war for AI talent
Although no industry is immune to the AI skill shortage, technology and financial services hold the biggest piece – 60% of the global AI talent pool. More specifically, 44% of data scientists are employed in the technology industry, which is more than healthcare, consulting, marketing, retail, academia and Government sectors combined. In comparison, the financial services sector, although a winner, is a distant second with 14%.
The gap between winners and losers will be even further intensified as the tech and financial industries are planning investments in AI and building networks with people and data to establish and extend leadership in the field, adds MMC Ventures.
There is also the "brain drain" from academia as data scientists are leaving their work in academia for job positions in the industry. While this move is beneficial for AI experts, freeing them from securing research grants and providing them with a faster impact on their work, it has negative implications because it leaves fewer teachers to train the next generation of practitioners and concentrates the expertise and knowledge in a small circle of powerful companies.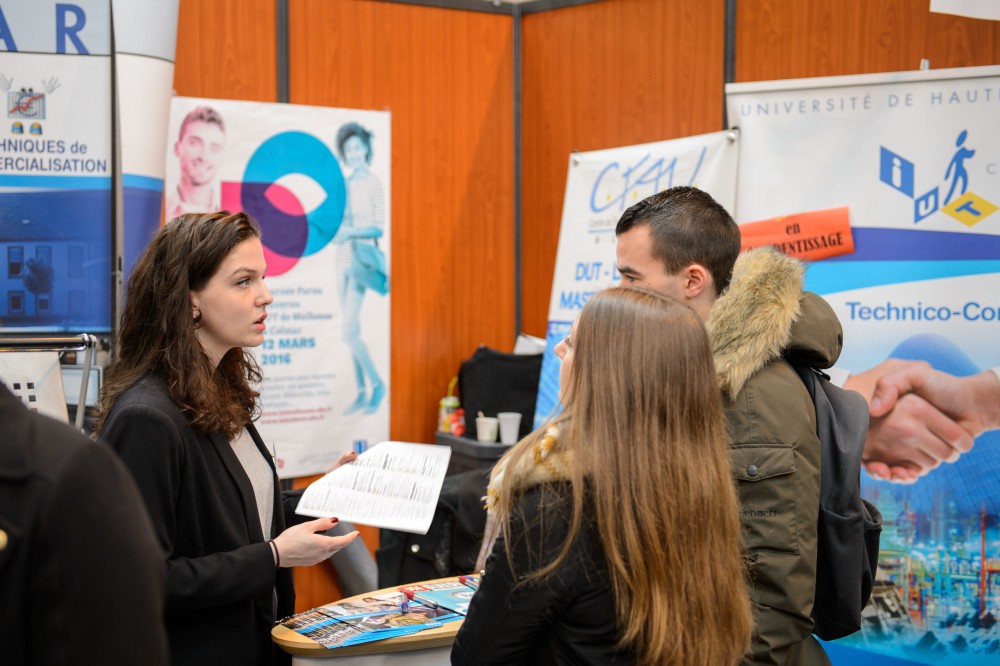 How to bolster your chances of ending on the winning side of the war
Although the war for AI talent is a raging one, organisations can take some proactive steps and embrace strategies that can stir them in the right direction and increase their outlooks of attracting the much sought after AI talent.
Leverage the company unique value and purpose
Executives could leverage their advantages as a large company, offer access to vast data sets, the opportunity for impact at scale and high salaries, the State of AI study suggests. Entrepreneurs, on the other hand, could exploit their advantages as a start-up to attract AI talent. Startups can leverage their position to offer work that can 'make a difference', direct impact on product, opportunities for learning, access to preferred technologies and an appealing office environment, besides equity.
Developing a compelling AI purpose statement can also give you a boost in the fight for AI talent. Engaged and motivated employees are driven by a strong sense of purpose. Driven employees want to feel like they are making a difference, and not spend their time on menial tasks of crunching numbers in uninspiring projects. Therefore, Forbes advises creating a compelling AI purpose statement that highlights the unique projects and opportunities AI practitioners will get if they work for your company.
Prioritise and offer best-in-class training over recruiting
The Deloitte research finds that business leaders are more inclined to hiring new AI-ready talent instead of keeping and retraining their current employees. However, looking to replace workers with new AI talent is not a viable strategy in the midst of a fierce race for the already scarce talent.
Instead, providing excellent training and upskilling opportunities to employees can prove to be a huge competitive advantage for the company in attracting and retaining the best talent. Training the current workforce can strengthen the expertise and narrow the talent gap. Also, offering best-in-class training and up-skilling opportunities will help attract AI experts that are always open to continuous learning and development.
Prioritise diversity
Diversity at the workplace is a topic that still requires attention. Unfortunately, bias in recruitment still exists and many employers don't give priority to diversity in their recruitment for AI talent.
Studies show that despite all the talk about diversity in tech and AI, women's representation in tech-related jobs has declined 32% since 1990. The COVID-19 crisis is even more broadening the diversity issue with reports showing that women are losing their jobs at an unprecedented rate.
This is why it is so important for companies to redesign hiring practices to ensure diversity, representation and inclusion. Focus on diversity will be a differentiating factor between winners and losers in the war for AI talent. "The companies that will win the AI talent war will prioritize diversity from the get-go. Doing so will reduce the potential for bias in initial AI algorithms and models," emphasises Forbes.
Engage with universities, meet-ups and conferences
Recently, more universities have updated their computer science courses with AI components and resources. Including AI in their curriculums is equipping students with skills readily applicable to the workforce. Many major universities like Cambridge, Harvard, MIT, Oxford, Princeton and Stanford and others are preparing students to directly enter the workforce and start contributing to the industry.
Leaders who are looking to attract AI talent should collaborate with universities to support their search for talent, strengthening their reputation as a supporter of AI innovation. This involves participating in job fairs, partnering with academic departments specializing in AI, sponsoring hackathons and student projects, as well as developing an AI-focused internship program.
Organising meet-ups and conferences also help companies to identify and attract promising candidates even before they enter the market.
—
Join The biggest Data, Analytics and AI Online Job Fair in the Nordics
This year's edition of the NDSML Summit puts the address the talent gap by bringing together job seekers and employers together for discussions on the various organizations and opportunities available, including Data Analytics, Machine Learning, The fair brings job seekers and employers together for discussions on the various organizations and opportunities available, including Data Analytics, Machine Learning, Deep Learning, Artificial Intelligence, UX/UI design, high-performance computing, Information Management, Data Engineering and much more.
The NDSML Online Job Fair 2021 offers an excellent opportunity for recruiting top talent.