Last year, one of Europe's and world's leading ferry operators Stena Line, introduced the first AI-assisted vessel in an effort to lower fuel consumption and CO2 emissions. They deployed AI technology to predict the most fuel-efficient way to operate a vessel in a pilot project onboard the Stena Scandinavica.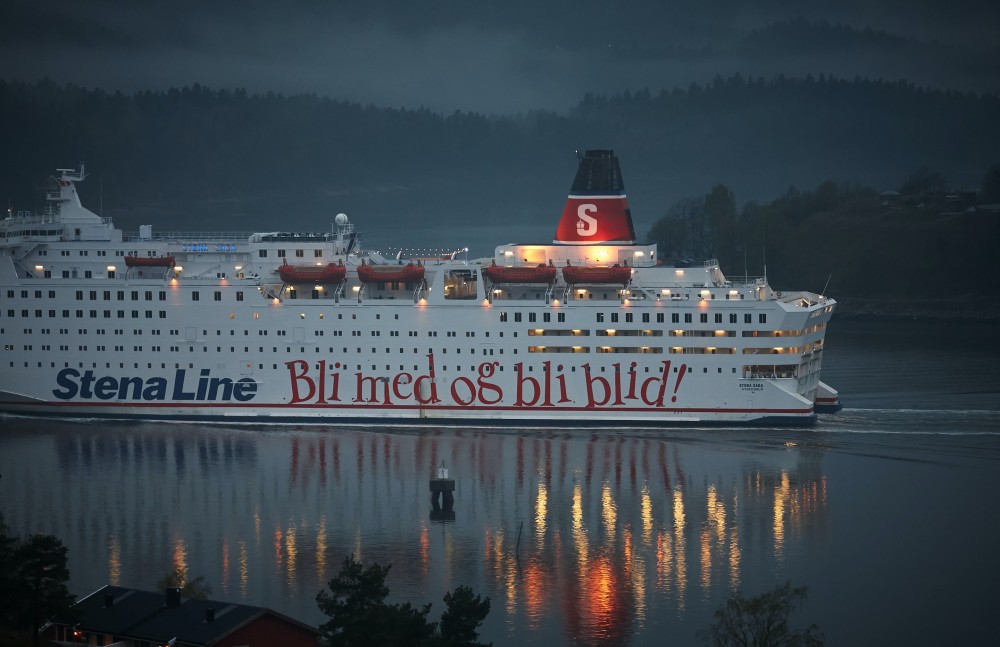 Marrying AI into their vessels rocketed Stena Line 10 years ahead of the industry's emission reduction targets, cutting its total CO2 emissions by 1.7 %, corresponding to 24,000 tonnes of CO2 in total. These numbers clearly show how fruitful and rewarding can AI implementation be when it's done right. However, despite the evident success of Stena Line and other industry-leading companies with AI, it's still challenging for companies to put a checkmark to whether they are succeeding with their journey on the long-run.
To know if you have succeeded in your digital transformation initiatives to make your organisation AI and data-driven, Amer Mohammed who was at the moment Head of Digital innovations at Stena Line, suggested looking back to what the purpose of digitalisation is while presenting Stena Line's voyage towards becoming a digitised shipping company.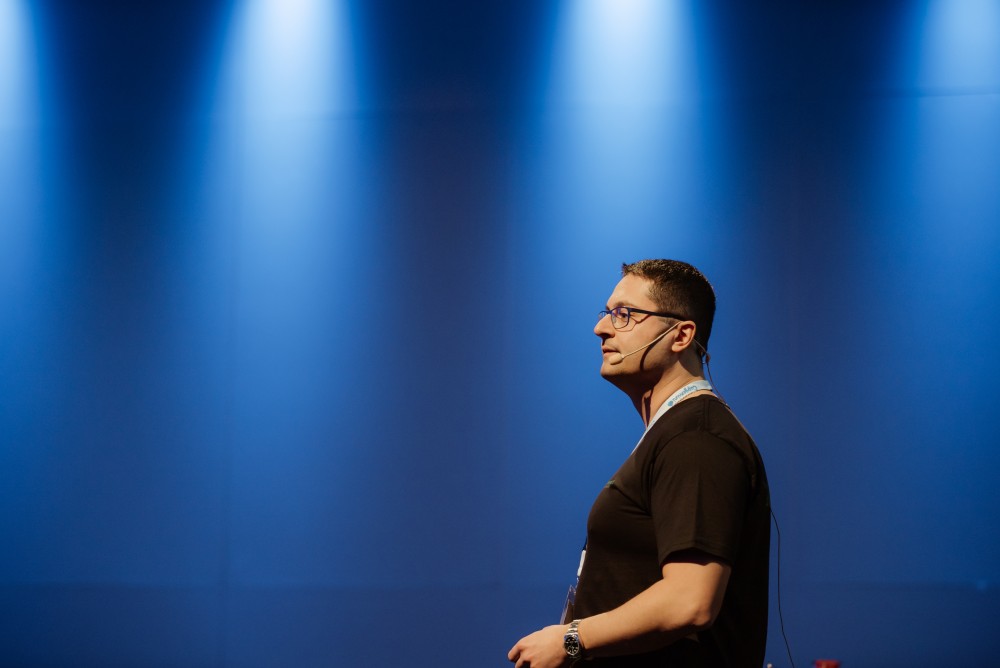 What is and what isn't digitalisation?
Amer was directly involved in the digitalisation journey of Stena Line, and he shared his experience at the Data Innovation Summit so other companies can do it themselves. To begin with, Amer suggests that we need to understand what the end game of digitalisation is to be able to say that we've made it.
But first, Amer established what digitalisation isn't to clear the air from any ambiguity. "Digitalisation is not analytics, it is not a data lake, it is not moving to the cloud, and it's not hiring a Head of Digital," states Amer.
"Digitalisation is the journey to become autonomous," affirms Amer. The end game of digitalisation is to become autonomous; everything else you do from technology, people and resources are just means of getting there.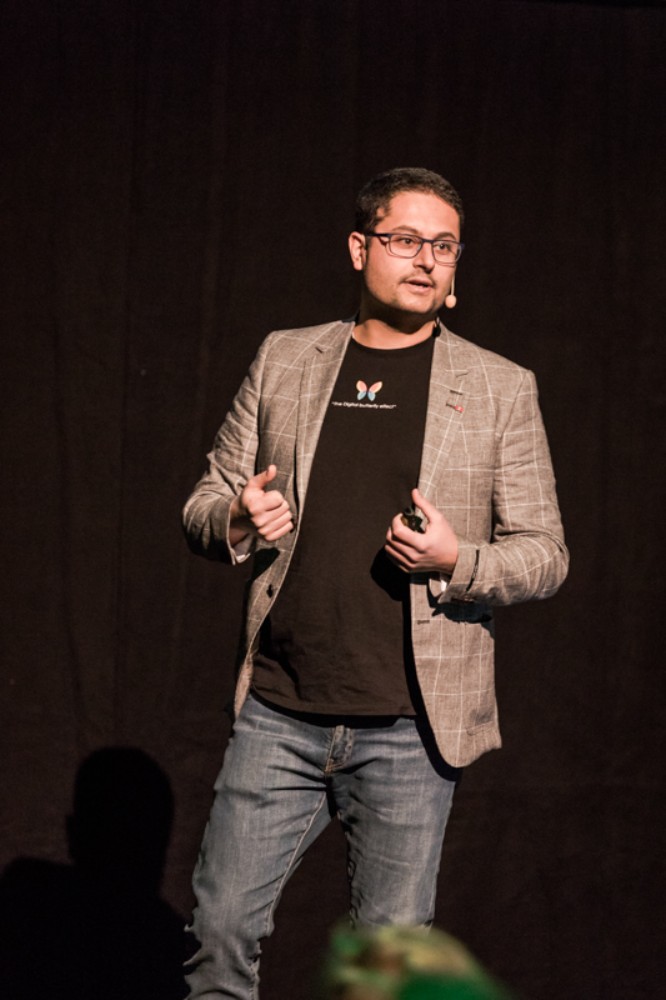 Digitalisation is the journey to become autonomous.
The end game of digitalisation is to become autonomous; everything else you do from technology, people and resources are just means of getting there.
Why become autonomous
But long-established companies might ask "Why become autonomous at all?" The reason for becoming autonomous is because that's the only way a brand can compete in the future, emphasises Amer. "Nothing else in the company matters, except for the customer experience with the brand". Fortunately, Stena Line realised this early in their journey and worked towards this goal.
When the technology age started, it was important for a company to get a competitive edge by relying on technology, latest software and servers. But today, technology is a commodity, explains Amer. Today everyone has access to the latest technology, including machine learning and AI. Today, we are living in the experience age, where the only way for a company to differentiate itself from its competitors is to offer superior customer experience.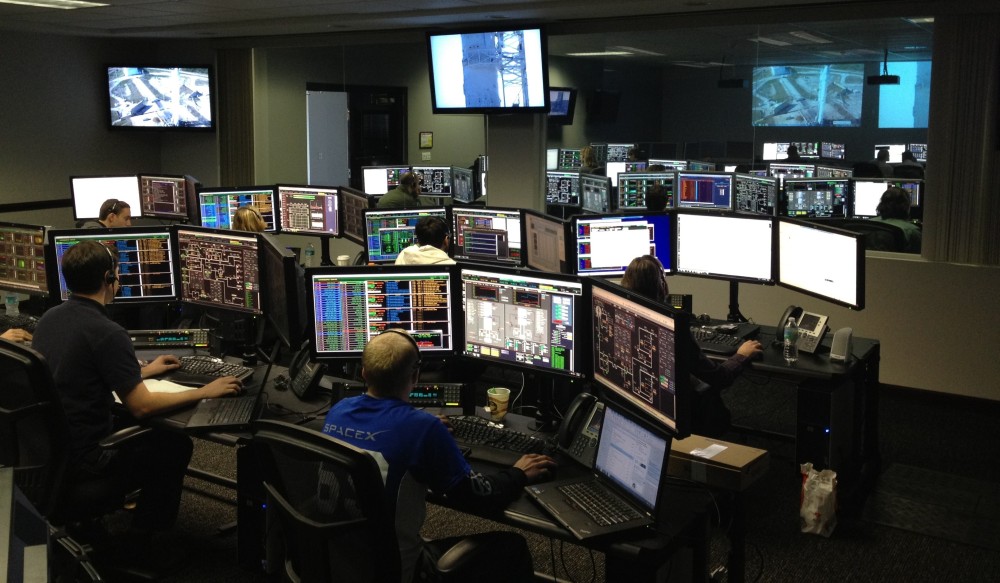 If we look at other industry examples and companies that completely disrupted them such as Netflix, Uber, Apple, Amazon and Airbnb, we can conclude that all of them undeniably won at customer experience. They all recognised pain points in the current customer experience, whether it was transport, music or accommodation and offered smart solutions. "It's always the experience that disrupts the industry", states Amer.
Customers don't care if you have bought the latest technology on the market; they only care about what the brand does for them. And to make things even more challenging than they are, when new players enter the market, they are as twice as autonomous and efficient from day one, asserts Amer. In this statement, we can certainly feel the urgency of why becoming an autonomous business is critical for competing on the market of tomorrow.
In order to be able to put all energy and focus on the experience, a company can either double the number of employees or automate everything a calculator can do better than humans. And that is all about – automating tasks so people can focus on the experience is the ultimate goal of digitalisation.
The name of the game is automation
Amer outlined several use cases and projects with AI and digitalisation in Stena Line.
Augmented reality
Stena Line was developing an augmented reality app for mobile phones that gives customers augmented experience through their phone lens when they are onboard. Amer also mentioned a project in the PoC stage involving an AR game which starts from the moment a customer buys a ticket and continues after they leave the ship in order to enrich the customer experience.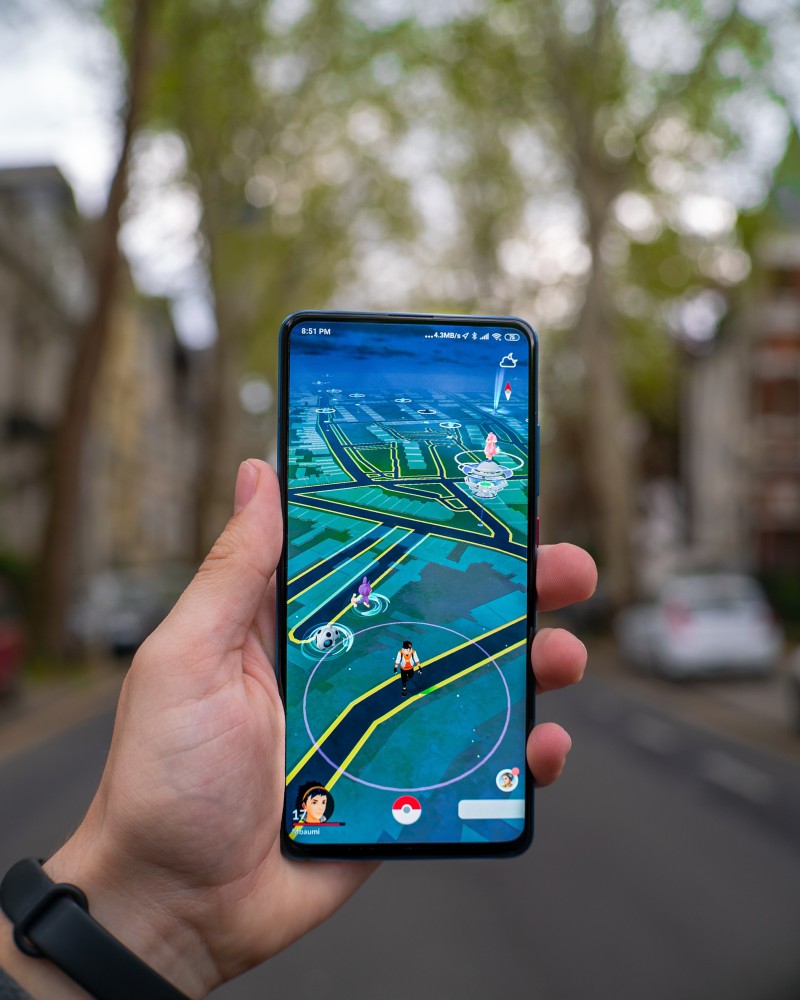 Price matching intelligence
Stena Line offers products on their ships for a lower price than those on land. But with more than 80,000 products (a figure from Data Innovation Summit 2018), updating the prices in accordance with their competitors on land becomes challenging. Instead of employing interns to browse each product online and input data into excel sheets, Stena Line opted for machine learning technologies like image recognition, supervised learning and natural language processing to update the product prices every week.
Trade management
Traditionally, Stena Line had done trade management, which is a mix of revenue management (updating prices dynamically) and yield management (optimisation of capacity) manually for 60 years. This also included forecasting the number of passengers and the freight vs travel ratio manually. Lead by Amer, a team of data scientists used machine learning to automate this process. They used historical data and other factors like the weather forecast to create ML models that could forecast passengers and budget.
Communication platform for the virtual assistant era – a chatbot
Stina is Stena Line's chatbot which customers can talk to about questions related to the routes, tickets, etc.. The idea behind this communication platform was not to have just a chatbot.
Messaging in virtual chat rooms is the future of communication, and this is where future customers feel most comfortable. The only way a company can approach its customers is through a virtual assistant. Just like every company uses electricity and the internet to function, they will also need to use a personal assistant platform to survive in the experience age.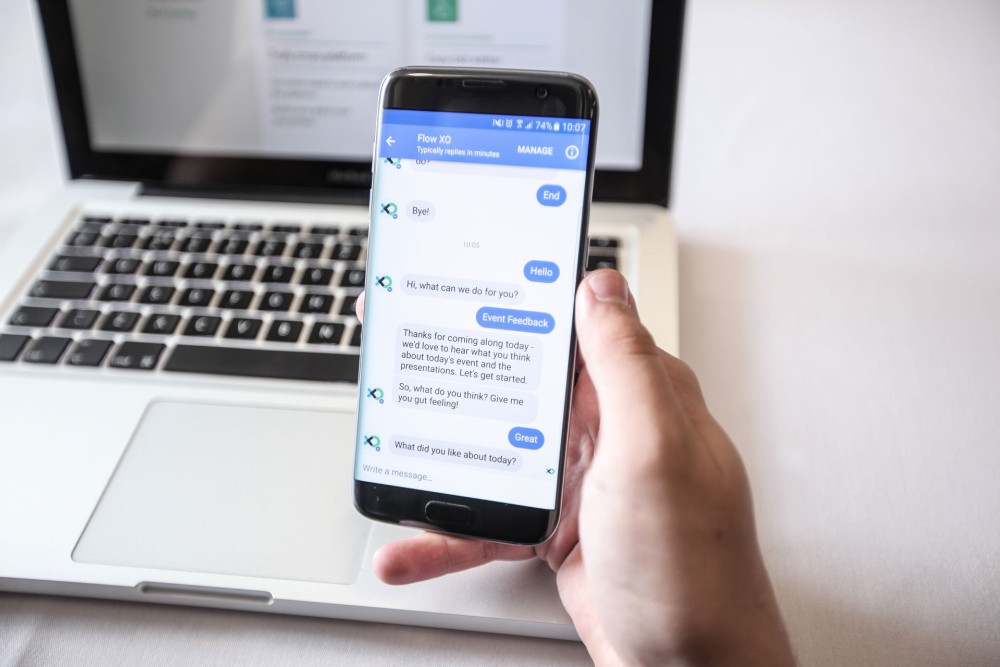 Stena Line strongly believed in this and built their chatbot as a communication platform for the virtual assistant era. Instead of focusing only on the chatbot service, they built a platform that disregards the input channel. Whether it's from email, SMS, Messenger, all questions go to the same platform. An API platform in the middle orchestrates every incoming message and sends it to the NLP, NLU and classification services they outsource to third parties.
The digital butterfly effect
The digital butterfly effect is a phenomenon that Amer connects to the looking at digitalisation from a broader perspective. Digitalisation cannot happen to one department at a time – it's a process that co-occurs with all departments. The digital butterfly effect is the mechanism that enables different processes in different parts of the company to function and make sense in a digital world.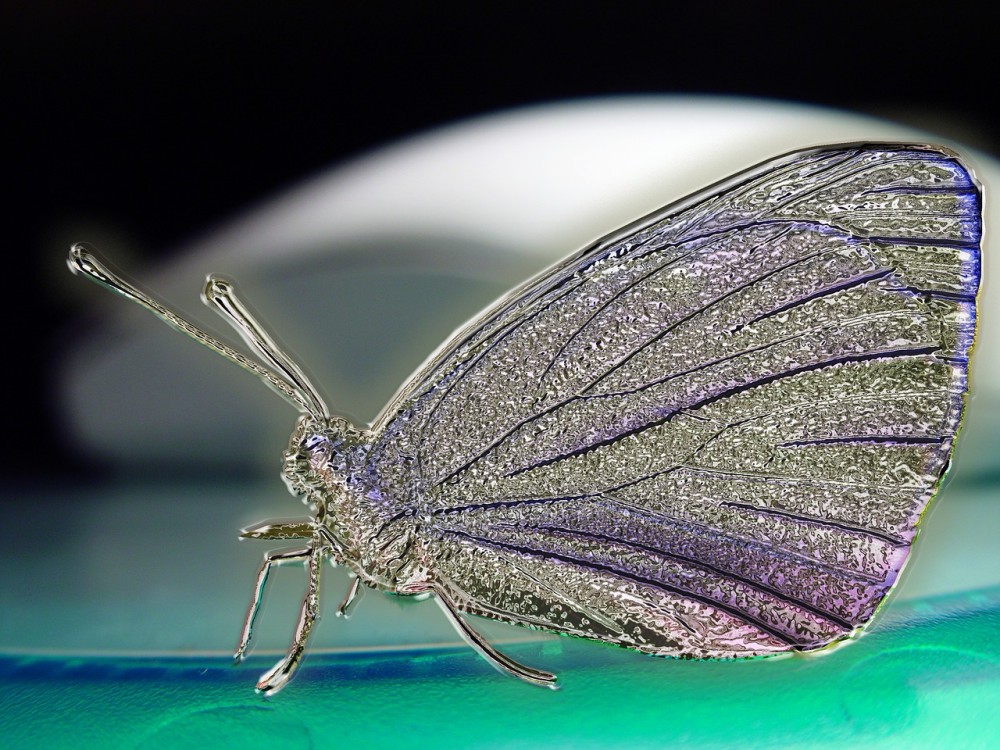 In the context of Stena Line, the digital butterfly effect can be best explained by their ML-assisted trade management. With ML, they not only forecast how many people will come on board, but they can also simulate the passenger demographic such as age, profession, etc. Combining this data with their loyalty programme and sales data, they can predict what and how many products the passengers will buy. This way, by digitising their trade management system, all the connected systems like, warehouse, logistics, finance, HR, ship management etc.
So a process that previously took six weeks to plan, it takes them six milliseconds to simulate with the help of ML models. It's a complex ecosystem of processes that cannot be done by humans working with Excel. Once the digitalisation starts in an organisation, it's not an isolated case in one department. It transcends to all departments and systems, creating an automated, connected, complex system that is supported by data and AI.
---