Data Innovation Summit turns five next March. Along the way, we have had fantastic speakers unselfishly sharing their knowledge on stage with their peers. Without them, this journey would be impossible.
This interview is part of an interview series dedicated to humanising Data and AI innovation and celebrating speakers who have presented at the Data Innovation Summit. The emphasis lies on the Data/AI people/practitioners, their professional journey and their stories.
AI is not a destination, it's the journey itself. Still, many companies are still having a struggle with making use of AI techniques. So far, it seemed that AI was available only to the biggest tech players, but there are heroes without capes on the AI landscape that are making AI available and affordable for all companies eager to invest in it.
We welcomed Anders Arpteg who, apart from being with Data Innovation Summit since its inception, has spent more than 20 years working with AI, which makes him the right person to talk to about data and AI transformation over the years.
Hyperight: Hi, Anders, it's a pleasure to talk to you again. You are a regular at our summits and have been with us since the 1st edition of Data Innovation Summit 2016. To refresh our memories and introduce yourself to our readers, please tell us who Anders Arpteg is.
Anders Arpteg: Hi Ivana, nice to hear about the success of the Data Innovation Summit over recent years. I have been personally working and conducting research in AI for 20 years both in academia and in the industry, starting with a PhD in AI from Linköping University many years ago. I have mainly been working with AI in the industry, including several years at Spotify, making use of big data and machine learning techniques to optimise user experience for different Spotify services.
I heard about Peltarion for the first time in 2016, and I am now heading up a research group there. Peltarion has received significant funding to make it possible for all companies to take advantage of and operationalise the latest AI techniques. In recent years, we have seen how the huge tech giants, i.e. GAFA-companies such as Google, Amazon, Facebook, take advantage and make huge profits from their use of AI. These companies were already digital-first and had the existing technical infrastructure, influential research groups, engineering-driven work culture, and last but not least, the data. This, in combination with aggressive global recruitment, has led to these tech giants almost monopolising the AI race. Most other companies fail when trying to make use of these techniques, and that is what we at Peltarion are working hard to change, i.e. to make AI available for everyone in an easy and affordable way.
I am also taking part in various other activities such as AI Innovation of Sweden, building up a Swedish AI Agenda to guide our government. Also, I am active in several exciting research groups and advisory boards, including the Swedish AI Council. We just had a kick-off for a three-year research project together with ri.se, ai.se, Arbetsförmedlingen, and more, to build a Swedish language model based on the recent success of BERT-based NLP models. This is a nice example of a project that will enable many companies to take advantage of the latest AI-techniques and work with Swedish text in ways never possible before. It is also a crucial step in opening up many use cases that can benefit society, in healthcare and education.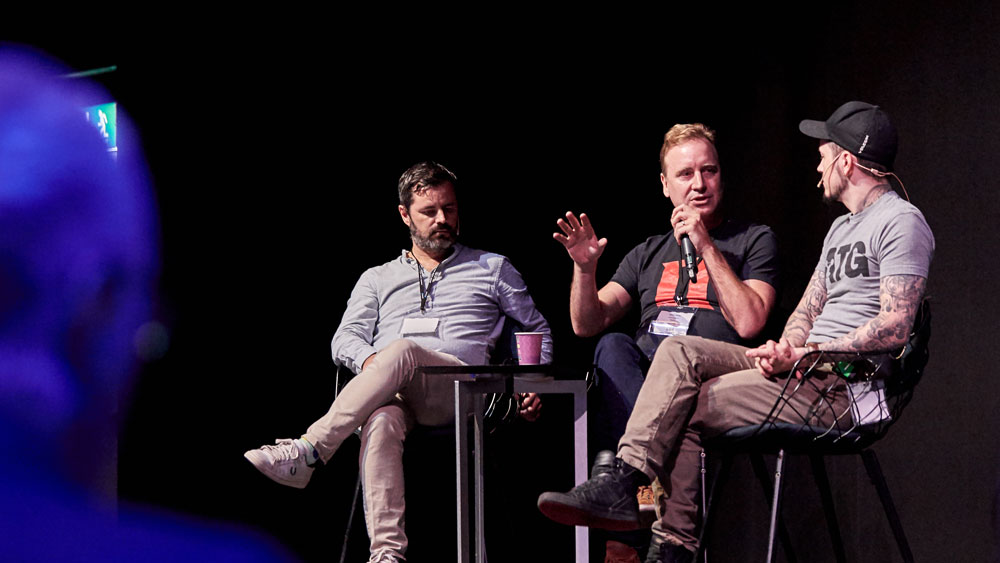 Hyperight: Next year we are celebrating our 5th anniversary. A lot has changed with data and analytics during these five years. Could you make a short comparison of what was the hype back in 2016, and what is hot right now with data and AI?
Anders Arpteg: The progress in AI in recent years has been astounding. For example, we saw how the deep learning model AlexNet in 2012 transformed how AI can understand and work with images. In 2018, we saw a similar step-change with the BERT-model and the rapid succession of models based on BERT afterwards. I am almost getting tired of hearing all the wordplay on BERT these days, with recent models such as AlBERT, RoBERTa, SemBERT, and SesameBERT. The explosion of NLP-models and increase in intelligence to work with text in just recent years is amazing.
Besides progress in AI-research, we are also seeing an increased awareness of the importance of AI in companies and politicians. In 2018, we saw countries such as France, Germany, and the UK all coming out with national billion Euro investments to accelerate AI-adopting in the respective country. Also, the European Commission came out with a large report and associated multibillion Euro investments to accelerate AI in Europe. In Sweden, Vinnova published a large and well-written report stating that if we make the right investments in AI, we have the opportunity to double the GDP in Sweden in ten years.
We are still somewhat behind in Sweden compared to other European countries when it comes to AI-adoption. Nevertheless, we are starting to see many initiatives in Sweden working hard to accelerate AI-adopting also in Sweden. The significant fragmentation and lack of coordination of many small AI-investments present a problem. However, initiatives such as AI Innovation of Sweden has the potential to resolve some of the fragmentation and make Sweden take the lead in responsibly making use of AI.
Hyperight: Anders, at Data Innovation Summit 2016 you delivered a presentation on the topic Need For Distributed Speed. Things are so much different; you are Head of Research at Peltarion now. What would you say are your most significant professional accomplishments in the course of these five years?
Anders Arpteg: I have a passion for increasing innovation inside companies, and to promote research not only in academia but also to convince companies to invest in long-term research projects. I am proud that we managed to build up a research group in Spotify that focused on long-standing research questions with a scientific mindset. Similarly, we have been fortunate to be able to build up a really strong research team here in Peltarion with some very talented AI-people. Can not take all the credit for that though, it's rather easy to recruit talented people when working 100 % with the latest AI-techniques and on a high level of research.
Also very proud of all the state-of-the-art work with have performed in the research team when using BERT and the latest NLP-techniques together with some big companies such as IPSOS, demonstrating and operationalizing the value with real industrial datasets and real use cases.
However, perhaps the proudest accomplishments are all the activities when talking to companies and politicians about the need for accelerating AI-adopting in Sweden, including the Swedish AI Council, the Swedish AI Agenda, being part of the steering group of AI Innovation of Sweden, and more. We are starting to see a rapidly increasing understanding of the potential of AI, not only by data scientists but also by politicians and non-technical people in many different sectors.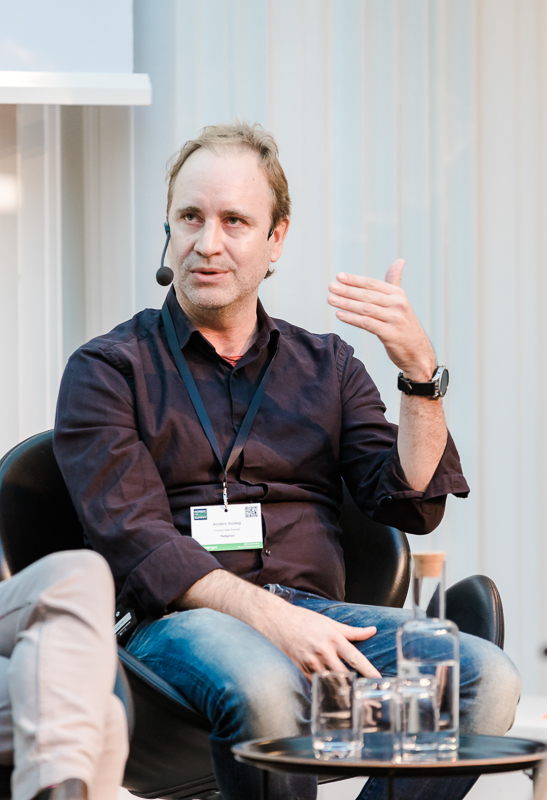 We need to make sure that we adopt AI in a responsible and human-centred fashion.
Hyperight: Could you summarise what the most significant challenges are when working with the democratisation of AI? And have advancements in technology eliminated past challenges or created new ones?
Anders Arpteg: That is a good question, and the answer is probably that more new challenges have been created rather than eliminated in recent years. One of the most common problems is having access to organised and legally safe data, and that has been increasingly difficult with all the legal uncertainties surrounding recent European regulations. This problem occurs very frequently both when working with research projects and also working with data in industrial settings. The intentions behind these regulations are very good, but there are question marks as to how it is currently implemented and interpreted. These legal uncertainties about how to interpret the regulations are slowing down adopting of AI today and is something we need to address promptly. The large tech giants have no problems complying with the regulations. They have large legal departments that can safely make use of data and AI. However, most other companies do not have sufficient legal expertise to comply with existing regulation carefully.
Besides challenges with data, the rapid progress with, e.g. NLP-models in recent months and years makes it challenging to keep up with state-of-the-art models. This is difficult even for experienced data scientists, and more or less impossible for companies without large research groups. This is one of the challenges that we focus on at Peltarion as well, to make sure we have an updated list of recommended models for the different dataset and use cases.
Hyperight: Talking about the decade to come, what are your future outlooks for data and AI for the year 2030?
Anders Arpteg: Most people do not understand the level of impact that AI will have on our society in the coming years. As the CEO of Epidemic Sound said, if a company makes AI an integral part of your core business, it has the potential to 10x your business. Similarly, as stated in the Vinnova report, by properly making use of AI, the Swedish GDP has the potential to double in ten years.
It can be wise to remember that 50% of all fortune 500 companies were replaced during " the last 15 years of the internet era". Most economists agree that AI will change even more. On a macro-level, I hope to see a lot of developing countries leapfrogging and adopting AI-driven services that benefit society; for instance, provide healthcare and education to more citizens or optimise agriculture for small farmers. They don't necessarily have the same IT legacy and can build from scratch and become AI-ready without having to rebuild.
I had the opportunity to speak with a representative from the Chinese government recently, and he talked about their work to define the 2025 national and regional AI-strategy. The level of investments in AI performed by the Chinese (and the US) government are astounding, as are the detailed level of their goal setting. They have defined very tangible goals for over 600 subsets of industries. Clear goals are a critical factor in being able to create and execute a plan. Of course, we have different methods and different views on data privacy, and I am not proposing that we copy-paste the Chinese way (nor the American way, for that matter). But what we can do is to listen, study and learn. And take the learnings from both superpowers that we deem good, and in some cases maybe shape them to suit us. In my interaction with politicians and policymakers in Europe, I often hear people writing off China completely, saying that we cannot use anything they do, or even meet with them. But as a scientist, I am all for listening, studying and learning from others. And if you want to be more philosophical, the Dalai Lama believes dialogue is the key to peace in the 21st century.
We need to make sure that we adopt AI in a responsible and human-centred fashion. That is a strength we have in Sweden and Europe, and if we work together to solve the challenges of today, we could be looking at a beautiful future where AI is used to e.g. solve all the societal challenges such as health care, poverty, education, and climate change.