Data analytics in the utility industry is nothing new. The utility companies have been collecting and analysing utility data in order to optimise their processes and improve their smart grids, at least the data they had available in the past. With the latest technologies advancements and the emergence of new data sources, energy companies have begun leveraging data in innovative ways to create smart energy systems, or smart grids, and deliver energy more efficiently to their customers.
Here we are going to look at how two Nordic energy companies transformed their services by introducing digitalisation and data analytics to transform their grids into smart energy systems. First, we'll dive into Per-Oddvar Osland's Data Innovation Summit 2019 presentation about fully digitising the operations at Agder Energi Nett, a Norwegian energy company. And later we'll see what Henrik Wickström had to say at the Data Innovation Summit 2018 about the digital transformation of Mälarenergi AB and how they did it by utilising data analytics, IoT and ML.
How Agder Energi Nett fully digitised their grid and created smart energy systems
Agder Energi Nett has undergone a change from analogue to digital operations with their smart metering programme that started in 2010, said Per-Oddvar. He openly shared their transformation strategy, their lessons learned and benefits from the change.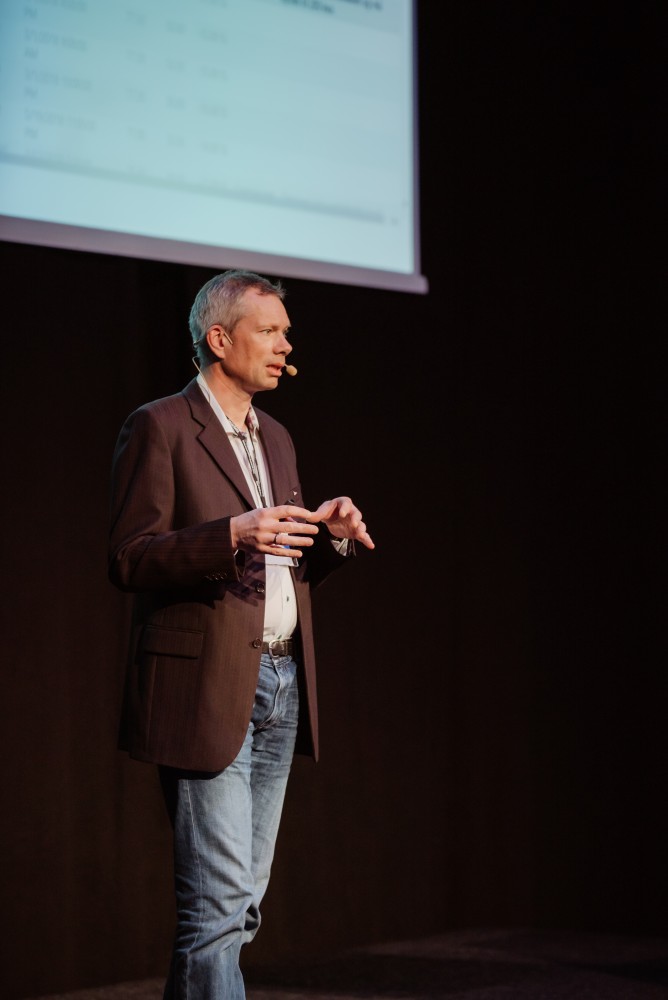 The motivation behind this transformation was the change they had noticed in their customers' behaviour and the trend of increasing electrification and energy consumption thanks to the new smart devices and cars. But additionally, there was a new EU regulation that required introduction for smart metering. Agder Energi Nett saw this as an opportunity to fully digitise their entire grid.
Per-Oddvar's team needed to start with a good business case to show board management the investment in meter installations across the entire grid and smart energy systems is cost-effective.
For an energy company, a good business case is to build and operate a grid in an efficient manner, affirmed Per-Oddvar. Their digitalisation strategy covered several business cases: voltage quality, energy and power balance, ground fault and interruptions, substation surveillance and demand response.
The process of digitalisation
Agder Energi Nett installed more than 200 000 smart meters at the customer level, 8300 at a substation level and 460 on the regional grid level, which provided them with data and insights. For example, Per-Oddvar described that after analysing the smart sensor data, they could detect and handle energy loss between substation and customers, monitor their substation load and plan preventive actions, and monitor ground fault and interruptions. With the help of ML applied on the sensor data, they get a clear understanding of the most problematic sites that need attention.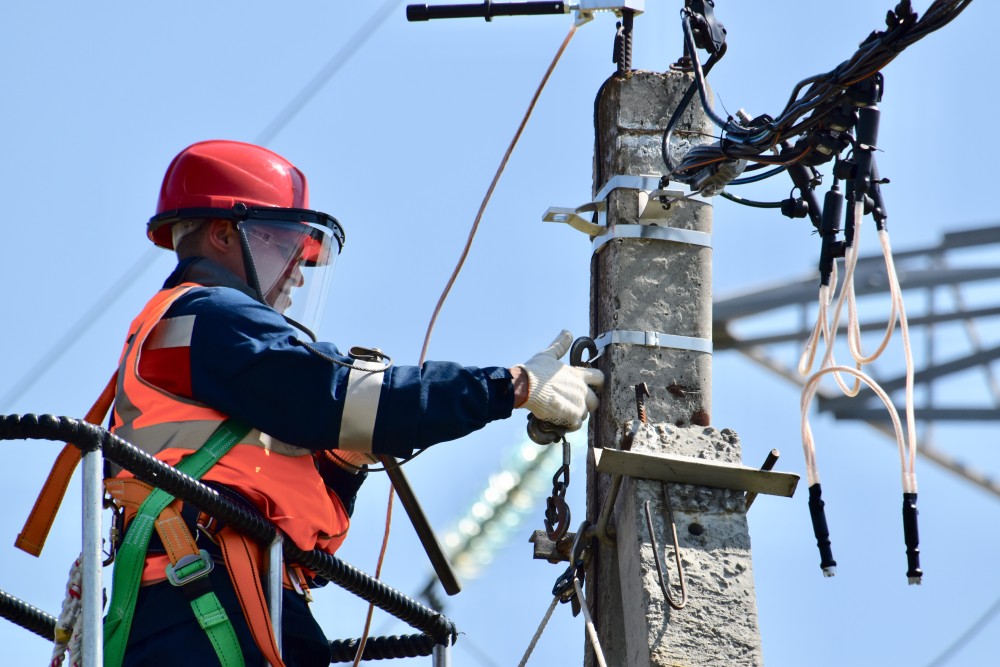 Success factors and learnings
In the process of smart meter installation and grid digitalisation, Agder Energi Nett recognised several factors crucial for their success. The first factor we mentioned previously was to secure management support for the initiative by presenting business cases.
Secondly, they discovered that third-party vendors and legacy systems didn't fit their newly established data analytics processes. They established a new cloud-based platform for data handling, which allowed them to build in-house data science competencies and take control over their data. The key was also to create an environment for collaboration between domain experts and data scientists, emphasised Per-Oddvar.
Lastly, Per-Oddvar pointed out that they needed to bring employees on board with the transformation and show them the benefits. "Digital transformation is easy when it comes to technology, but hard when it comes to organisation and culture," declared Per-Oddvar. They engaged people by presenting them the data analytics tools and asked for their input in how they can best solve their end-user needs.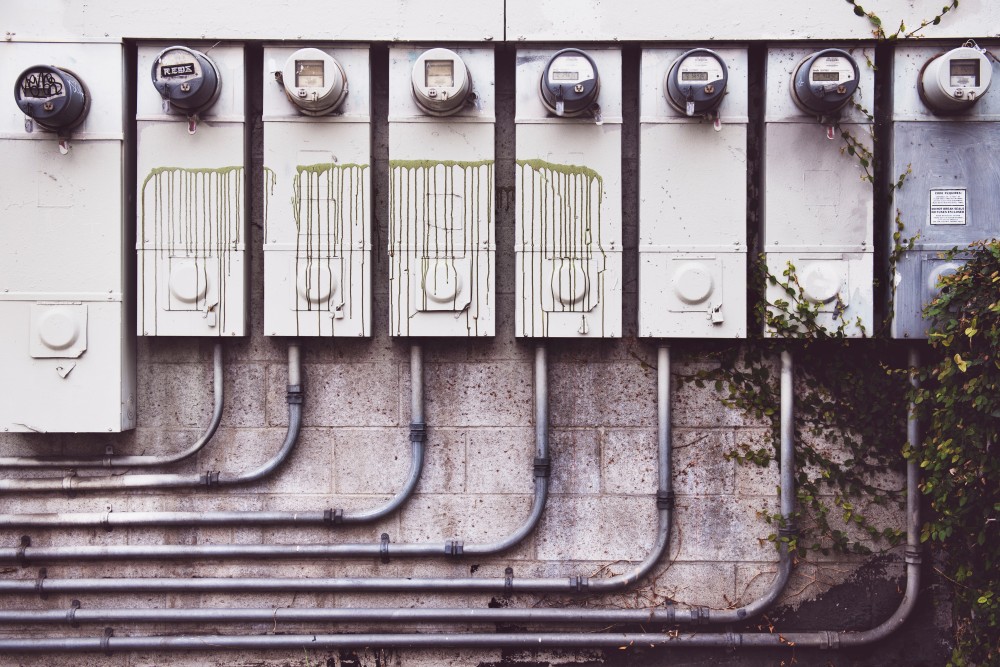 The data analytics strategy
In his Hyperight Data Talks interview, Per-Oddvar Osland outlined the priorities when starting out with data analytics:
Find a good platform for collecting, structuring and visualising data.
Start with simple cases, low-hanging fruit and show the minimum viable product to the users.
Build on the previous by doing more sophisticated analytics with big data and ML.
Mälarenergi's digital transformation: SmartFlow
Henrik Wickström presented the strategic journey of Mälarenergi prompted by the change towards digital transformation. The initiatives they had started as part of digitalisation were efficient smart energy systems, automation and creating a resilient society through a city control room, explained Henrik.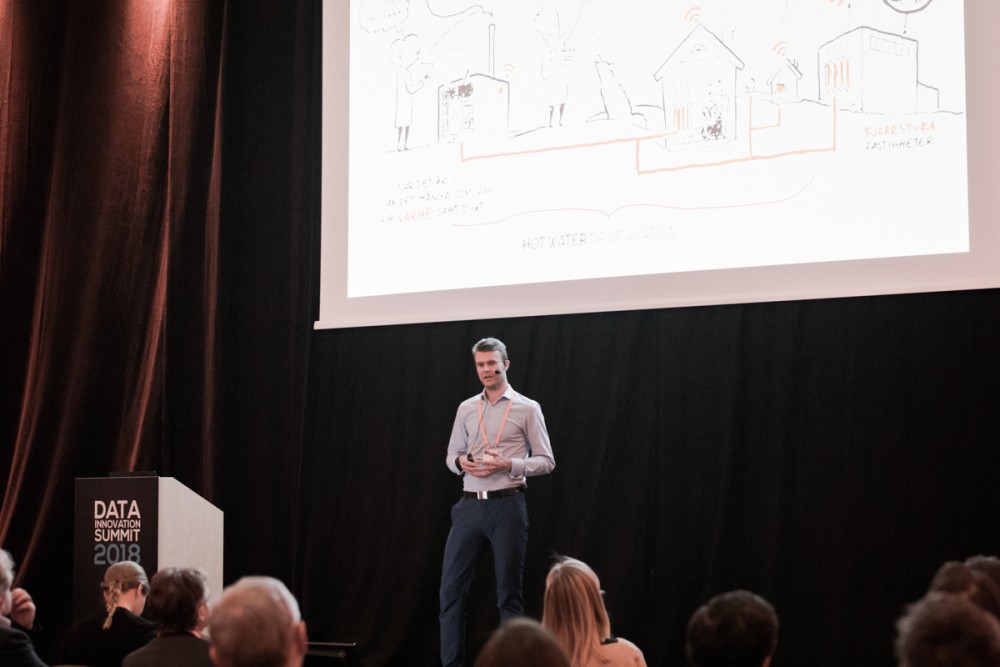 The SmartFlow project which Henrik demonstrated was the embodiment of their efforts to create efficient energy systems. The project was founded on a casual chat Henrik had with a colleague about what the future of district heating might look like. So they came up with the term "Heating as a Service" that was the stepping stone for SmartFlow.
Moreover, Henrik outlined the challenges that district heating was facing in 2018 with:
Demand – There were conflicting outlooks of scientists and prognostics, heat pumps and ultra-efficient homes that were threatening demand.
Changed customer requirements – Customers demanded to have more influence. They had a lack of trust and asked for more transparency in billing and consumption. They questioned the environmental friendliness of the product. And also, customers wanted more than just paying for consumption of heat.
Costs and regulations such as the tax on the incineration of waste and the fact that biofuel was starting to become a high-value commodity.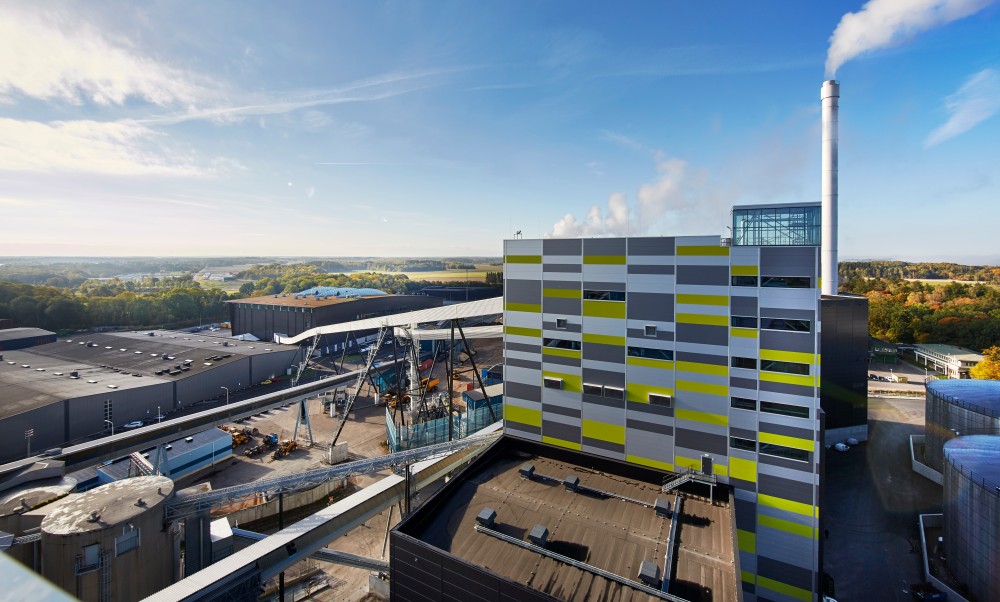 Additionally, Mälarenergi had relied on the weather forecast to plan how much heating to produce and looked at a few pressure points to see if the heat reached the customer. But they had no insight into what was going on in the grid itself and oftentimes produced a little bit more heat just in case the temperature suddenly dropped.
So all these changes and developments put a strain on the services of Mälarenergi for which they turned to data to help them plan production in order to meet customer demand.
SmartFlow for smart heating
In collaboration with partners, they created the SmartFlow project driven by analytics, ML and IoT. As any company starting with advanced analytics, Mälarenergi had to make decisions and gain learnings regarding setting up the platform, defining what data and metrics to use, how to integrate it with historical data, how to create an information model, how to detect anomalies. They also discovered how to create physical models, which proved essential in gaining data-informed decisions about their production.
The next step was developing ML models on the historical data, expanding physical models of the district heating network and creating simulations through the physical models. They also introduced industrial IoT architecture to get real-time streaming data for their models.
Mälarenergi started to gain traction when they began developing ML models on the real-time streaming data from the IIoT sensors. They went a step further by combining the statistical and physical models to create a hybrid model.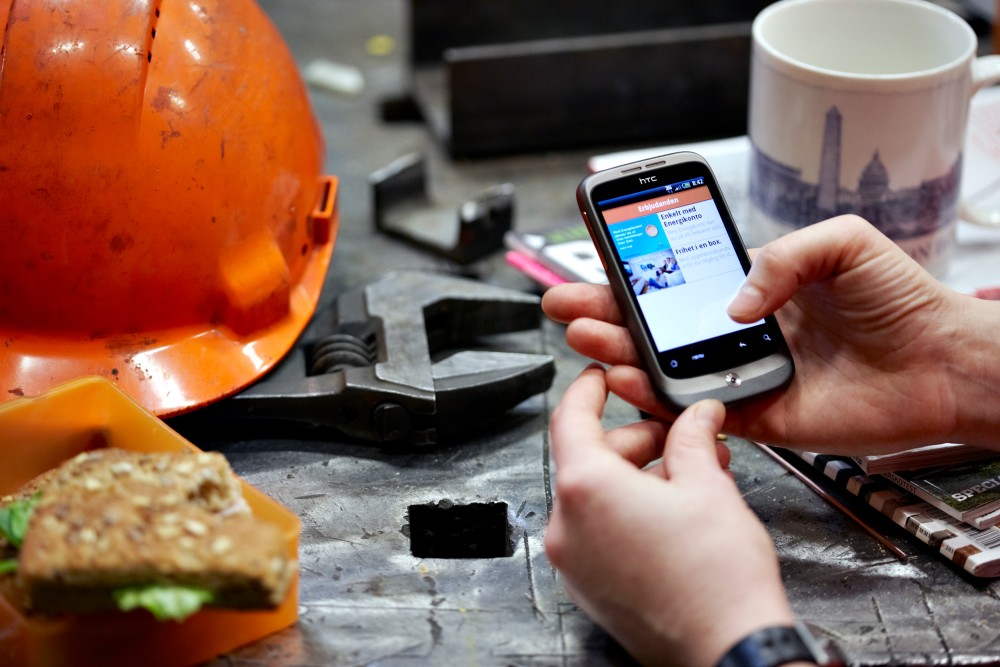 As Henrik explained, the meter data provided descriptive analytics of what was happening, their statistical model provided insights into what was going to happen, and the physical model gave them prescriptions about what their systems should look like. So by combining the statistical and physical models, the hybrid model could provide better prognosis in the future, emphasises Henrik.
And finally, the project had to be transferred from the research phase and integrated into Mälarenergi's processes.
The SmartFlow platform allowed Mälarenergi to have a more thorough insight into the consumer habits of their customers, fix anomalies in their grid and get predictions about future demand.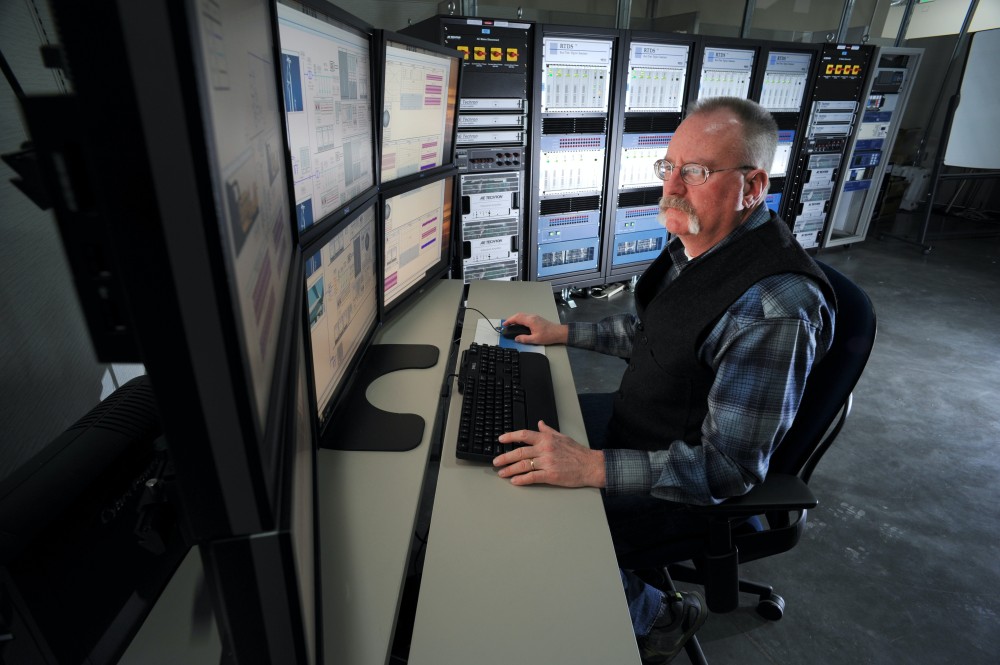 The future of a data-driven energy company
Henrik added that digitalisation and data analytics not only helped optimise their processes but also encouraged them to reflect on the place and role of Mälarenergi, and energy companies in general, in the future where everything is driven by digitalisation.
While Per-Oddvar Osland saw the digital future of a utility company only at its infancy. He emphasised that the grid domain had just started its digital transformation with the introduction of smart metering, which allows companies to provide a better service to their customers. And customers could expect even bigger benefits as providers will have more insights into the state of the grid and make predictions.
---