In this written interview, we sat down with Shuang Wu and Øyvinn Lossius and talked about their journey towards transforming Mesta, a Norwegian infrastructure company, into a data-driven organization. Shuang Wu is the Lead Data Engineer, responsible for the technical development and maintenance of the data platform, while Øyvinn Lossius is the Head of Data & Analytics, responsible for the business, technology, and governance aspects of Mesta's data efforts. The interview covers their backgrounds, the company's need to become data-driven, the journey so far, the benefits and learning points, the resources they needed and the challenges they faced and overcame during the process. The interview ends with a preview of what attendees can expect from their presentation, "Transforming a digitally non-native construction company," at the Data Innovation Summit 2023.
Hyperight: Can you tell us more about yourself and your organization? What are your professional background and current working focus?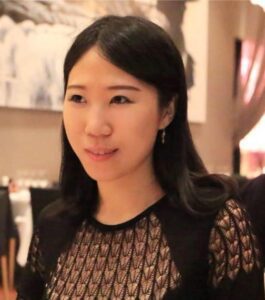 Shuang: My name is Shuang Wu. I am working as Lead Data Engineer in Mesta in Norway. I am responsible for the technical development and maintenance of our data platform which helps Mesta to be data driven. Previously I have worked with data engineering and data science from different industries including energy, telecommunications, finance. My education background is software engineering and technology management where I hold a bachelor's and master's degree, respectively. This enables me to use a combined view of data, technology and business to solve problems. specialize in turning data into valuable insights and products for businesses and society by using modern technologies. I have extensive experience with AWS and Azure for building data analytics platforms and machine learning products.
Current focus:
Lead the technical development of our data platform
Make sure data platform is flexible, scalable, robust and cost effective
Handle requests from different stakeholders and prioritize
Align business needs with technical product development
Drive advanced analytics use cases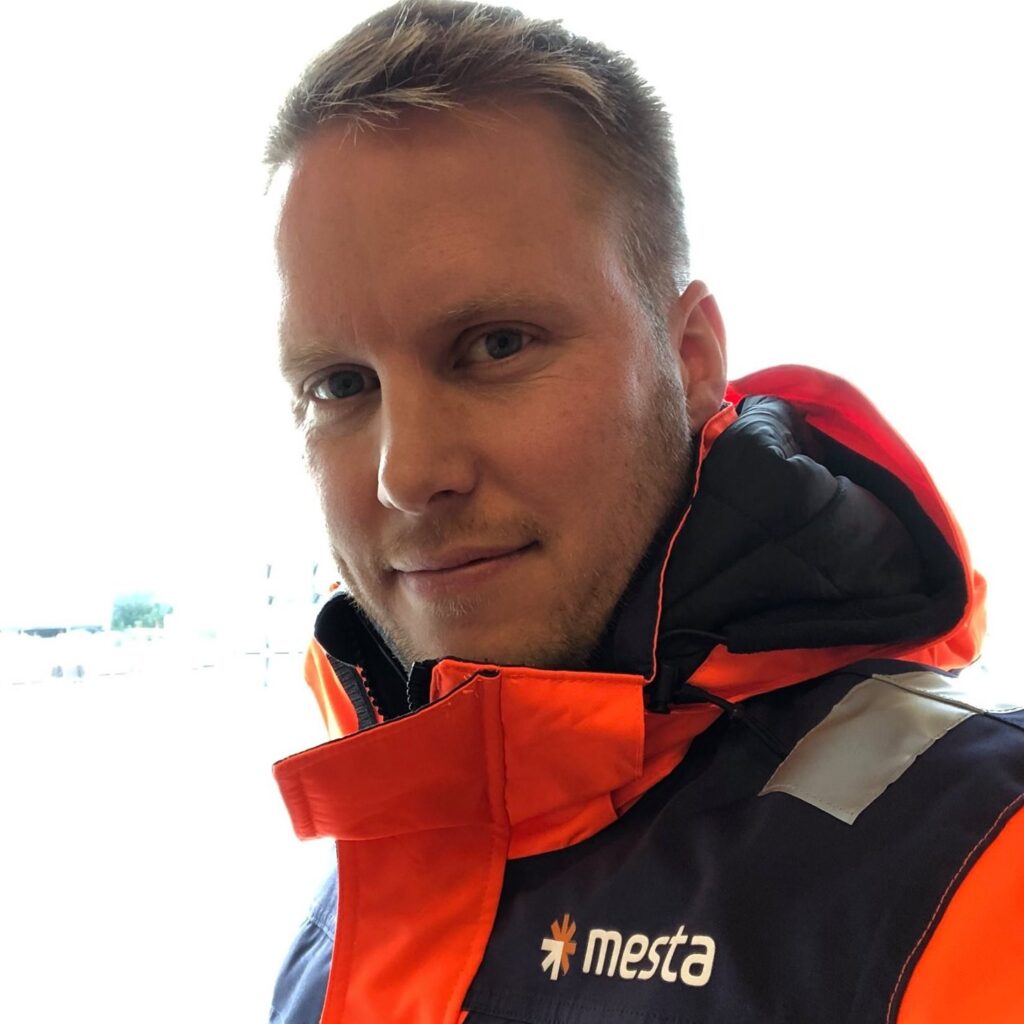 Øyvinn: I was employed in Mesta in 2010 as an executive trainee entering the business with a background from the Norwegian University of Science and Technology where I graduated with a Master's degree in Industrial Economics and Technology Management. I have worked in different positions within the company spanning production management, software development, project management, tender management and risk management, thus covering a range of business perspectives and analytics. I am currently serving as Mesta's first Head of Data & Analytics and have been part of the journey from the beginning. Currently we are focusing on expanding the data culture in Mesta and creating continuous value through development and improvement of current and new data products, including a customer insights solution. Besides solving analytical use cases, I am spending a lot of effort in bridging the business, technology and governance aspects of our data efforts.
Hyperight: During the Data Innovation Summit 2023, you will share more on "Transforming a digitally non-native construction company". What can the delegates at the event expect from your presentation?
Shuang & Øyvinn: Our presentation will showcase how Mesta, as a small actor on an international scale, began our journey towards becoming a data driven company two years back and what we have accomplished and how we have gotten to our current point.
Øyvinn: You could expect to hear more about how this digitally non-native organization is transforming itself with relatively few resources and are now reaping the benefits of a more data driven culture. We will also dive into the technological aspects of our data platform and how it enables us to harvest value from our insights.
Hyperight: Can you tell us more about Mesta and its data-driven journey? What was the need for the company to start this journey?
Shuang & Øyvinn: Mesta is one of the leading actors in Norway's infrastructure sector, where we are market leader in road maintenance delivering services to the state and county authorities. A core part of our business is tender management and our data journey originated with the intent of making better use of our existing siloed data to make more precise calculations and better decisions on risk in the bidding process for contracts and projects. How could we use data more, and rely on individuals' experience less, reducing potential biases in the process simultaneously?
Hyperight: How does the journey look so far? What are the learning points and benefits for the company today?
Shuang & Øyvinn: In our talk at the DIS2023 conference we will get into more detail about this, but summarized the journey is looking good. We have made significant contributions to company decision making and improved the availability of crucial data for management on different levels, offering new and improved insights and massive amounts of time saved across the organization. Most importantly we have established engagement throughout the business, learned a whole lot and are now much more mature in terms of riding the wave of digitalization and AI which is a necessity to stay in the game in the coming years. A key learning point is that becoming data driven is all about the people.
Hyperight: What resources did you need for this kind of journey?
When we started, we didn't have the necessary capabilities or the capacity to embark on the journey to become data driven on our own. So, we partnered with a team of consultants which were critical for the success in the early days. The consultants provided capabilities within digital transformation as well as more technical aspects related to building our own data platform. These external skill sets were combined with internal business expertise, analytical capabilities, and a vision of what we wanted to achieve. We continue to rely on great consultants, but have nurtured and grown our internal capabilities to a much higher state of maturity allowing us to steer and manage the ship more independently now.
Hyperight: Can you share more about the challenges and how you overcame them during the process?
Shuang & Øyvinn: Starting out with an analytical MVP use case we had only six weeks to demonstrate value to the organization. We managed to quickly involve and engage key players in Mesta showcasing the opportunities presented in having easy access to big amounts of different data that was earlier unobtainable. After deeming the MVP a success we broadened our approach and trained and engaged those identified key players which started generating insights on their own using the data we made available. This was no coincidence. We focused from the start on three core dimensions: value, technology, and people/organization. This also helped us overcome the relatively low level of data literacy in the organization.
However, we repeatedly have had to demonstrate value to secure further funding for our work, but are now working towards running a data team and managing our data platform fully independent from outside capabilities or capacity.
The first version of data platform architecture (MVP) was really good for showcasing value creation quickly, but less suitable for more complex models. As our needs and data landscape were increasing in complexity, we saw challenges with the existing data platform architecture. Therefore we researched and designed a new architecture utilizing new technology. As a business is learning, nothing is perfect or crystal clear from the start, but we have been using the agile principles with many iterations and thus adapting and improving continuously. We need to 'Think big' but 'Start small'.
Hyperight: What types of organizations and industries, the approach you chose is applicable to? 
Shuang & Øyvinn: For industries which are digitally non-native and with plenty of legacy, but also companies where parts of the upper management aren't 100 % sure that pouring money into data and analytics will create the required ROI. Then it's incredibly important with transparency, frequent communication with key stakeholders and a change agent sitting on the board of executives.
Also if you recognize that there is a lot of data stored in siloed systems. There are usually many use cases for different parts of the organization based on the same data.
These companies will have recognized that there is an urgent need for digitalization to gain or keep the competitive advantages. They might have many domain experts but not many data experts. Utilizing an iterative approach showcasing value and opportunities frequently while increasing the data competencies internally would be recommended. In this way, they can generate value quickly and gradually improve and add new capabilities without committing too many resources from the beginning. At the same time, engaging the whole organization and domain experts can speed up the culture transformation and value realization.
These companies are suspected to be found within construction, agriculture, mining, transportation, manufacturing, and similar traditional or heavy asset industries.
Hyperight: Based on your experience, do you have any recommendations for anyone interested in starting a similar journey?
Shuang & Øyvinn: Start small and targeted. Ensure top management ownership and demonstrate value and opportunity quickly. Keep going.
Hyperight: According to you, what Data Management, Analytics, and AI (choose one) trends can we expect in the upcoming 12 months?

Shuang & Øyvinn: We expect ChatGPT and similar AI-solutions will start to make a huge impact on the way we work. We don't think the technology will replace the need for humans, but humans being able to apply this technology to their area of expertise will have a huge productivity advantage. It seems to be a paradigm shift coming.